Best Euro 2020 Betting Sites, Odds & Offers
After being delayed for a year, this summer will see the best teams on the continent compete at the European Championships. The month-long tournament will still be known as Euro 2020, and it kicks off on 11 June with a clash between Turkey and Italy.
24 teams will compete in the tournament staged across eleven different nations. With no clear favourite and several teams looking capable of lifting the trophy, Euro 2020 looks set to be both entertaining to watch and profitable for betting.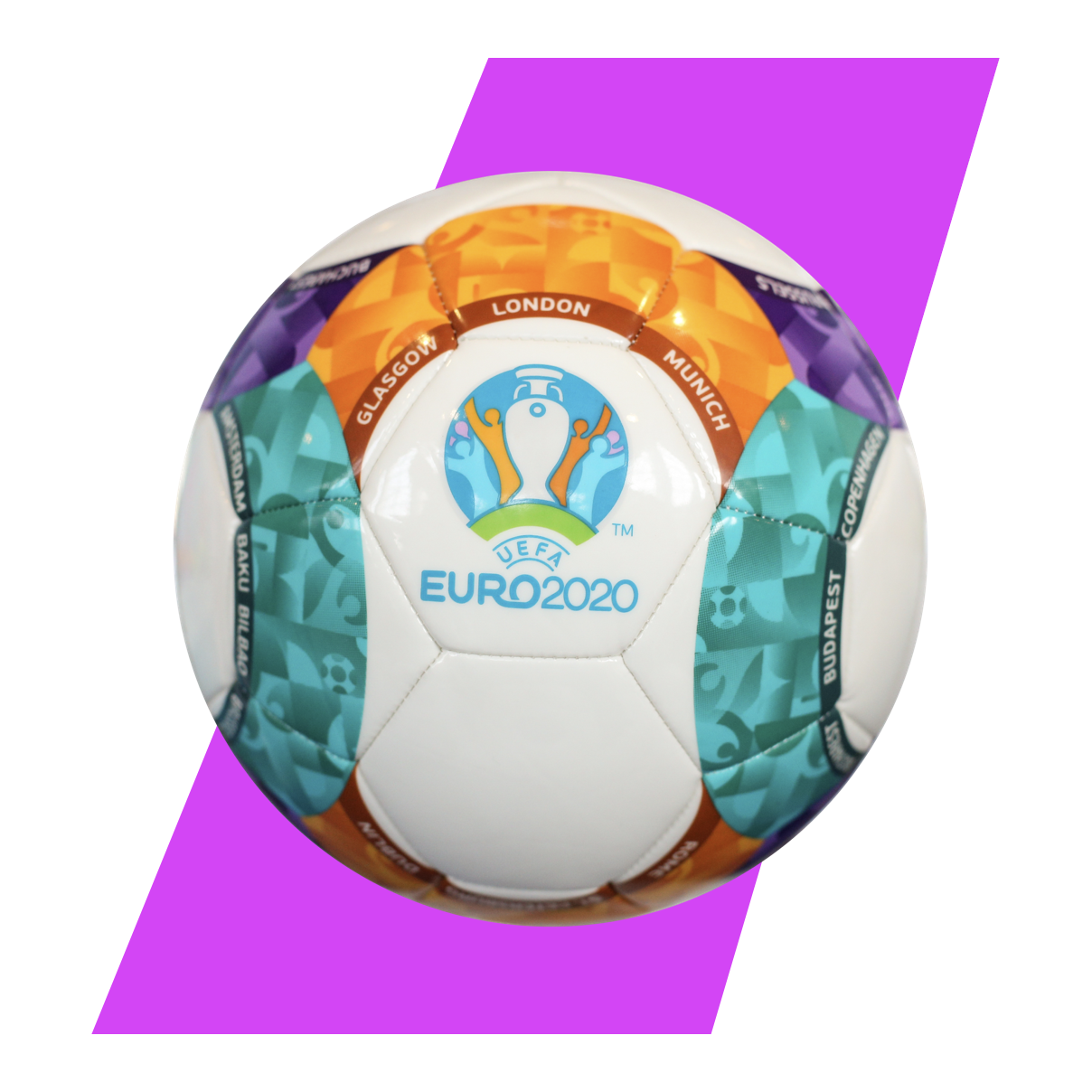 Best Euro 2020 Betting Sites
Euro 2020 Betting Offers for New Customers
Betting companies typically offer free bets to entice new customers. When major events such as Euro 2020 take place, there are a larger than normal number of bettors looking to open new accounts, so the best betting sites will give even more generous offers than normal.
Typically, these will centre around individual matches featuring the biggest teams. As well as free bets, betting sites will offer boosted odds, with much bigger prices available than normal.
Euro 2020 Winner Betting Odds – Which Team Will Win?
Reigning World Cup holders France are the favourites to win Euro 2020 at 5.50 with most football betting sites. He may be like marmite, but Didier Deschamps knows what it takes to win an international tournament. In 2018, the Frenchman became the third man to win the FIFA World Cup as both a player and a manager. With a star-studded group that includes Kylian Mbappé, Paul Pogba and Antoine Griezmann, it's no surprise that the latest Euro 2020 outright betting odds list France as favourites.
Hosts England are the second favourites to win Euro 2020 at 6.00. Although England have not won a tournament since 1966 and have never been crowned as European Championship winners, improved performances under Gareth Southgate suggest they could go all the way.
Their group games will be played in London at Wembley Stadium, which is also the venue for both semi-finals and the final. This means that England are effectively being viewed as the hosts, even though the tournament will be shared between several different nations.
This perceived home advantage has shortened their price, as has the fact that the UK has a big gambling culture, with a lot of England fans betting on their team to win, which brings down the odds. Many UK bookmakers are also offering free bets on England to attract patriotic supporters.
Belgium are the third favourites at 7.00, having beaten England twice at the last World Cup. Germany are 8.00, with Spain at 8.50, but neither nation look able to win this tournament.
There is better value to be found with Italy at 12.00, who like the Netherlands missed out on the last World Cup and have rebuilt their side. Italy should win Group A and then have a favourable path through to the quarter-finals.
The Netherlands did not qualify but have since had a new generation of talent come through that saw them reach the final of UEFA's Nations League, beating England in the semi-finals. The Netherlands are 13.00 to win Euro 2020.
Portugal are another nation that are available at attractive odds. Despite winning the last European Championship and the Nations League last year, they are rated at 9.00 to win Euro 2020. That's largely down to being drawn alongside France and Germany in Group F, but the Portuguese are at the very least the equal of those sides and three teams could qualify from that group anyway.
Euro 2020 Hosts
Azerbaijan, England, Denmark, Germany, Hungary, Italy, Netherlands, Romania, Russia, Scotland and Spain will host games. Four matches set for the Republic of Ireland were moved to England and Russia because the Irish government didn't expect to be able to meet UEFA's demand of filling stadiums to 25% capacity.
Rome's Stadio Olimpico will host the opening match, with London's Wembley Stadium booked as the venue for the final. The other stadiums that will be used are Johan Cruyff Arena in Amsterdam, Olympic Stadium in Baku, La Cartuja in Seville, Arena Nationala in Bucharest, Puskas Arena in Budapest, Parken Stadium in Copenhagen, Hampden Park in Glasgow, Allianz Arena in Munich and Krestovsky Stadium in Saint Petersburg.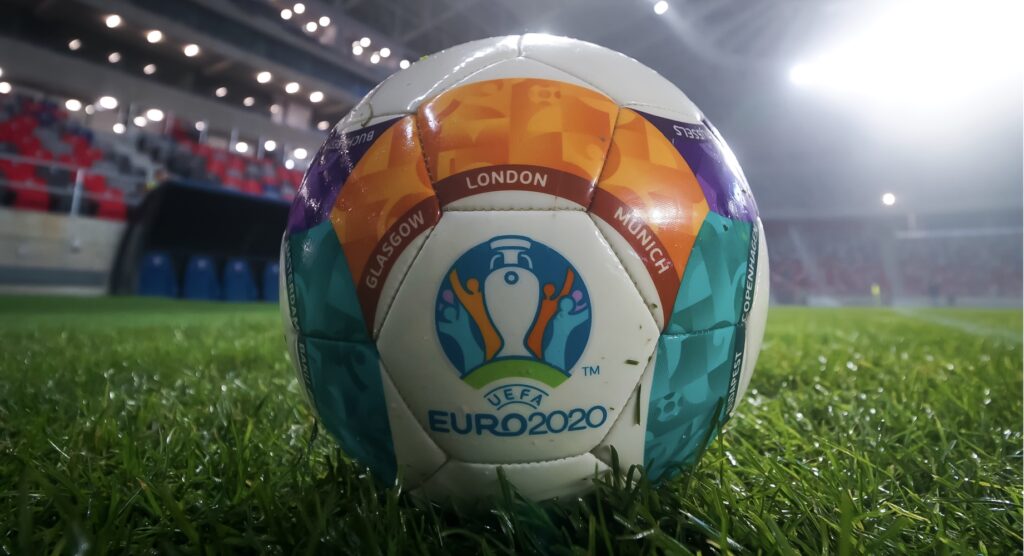 Euro 2020 Schedule – Key Dates for Your Diary
Although UEFA is persisting with the title of Euro 2020, the tournament begins on 11 June 2021 and runs to 11 July 2021. It's one of the biggest sports events of the year. Here's more information on the format and key dates for your diary:
Group Stage
Group Stage
The 24 teams at Euro 2020 will be split into six groups of four. In each group, the top two teams will automatically qualify for the knockout rounds. Of the third-placed sides, the four with the best records will also go through to the last-16.
It is Group F that is the most highly anticipated. Reigning World Cup champions France are up against Euro 2016 winners Portugal, along with the most successful nation in the history of the European Championships, Germany.
Key Matches
Key Matches
The opening match in Rome will see Italy start their Group A campaign against Turkey, on Friday 11 June.
Over the first weekend of 12/13 June, we will see six matches, with the highlight being the Group D clash between England and Croatia in a repeat of the 2018 World Cup semi-final. Of the main contenders to win Euro 2020, Belgium will also kick off their campaign that weekend with a match against Russia, while in Group C the Netherlands will meet their main group rivals, Ukraine.
In Group F, we are really spoilt for big matches. France play Germany on 15 June, which looks like a fixture that will put any losing side in a very difficult position. Portugal meet Germany on 19 June in the second round of group games before playing their final game against France on 23 June.
Knockout Stage
Knockout Stage
The knockout stage starts on Saturday 26 June with last-16 matches hosted at the Johan Cruyff Arena and Wembley Stadium. For each of the next three days, two more Round of 16 matches will take place.
At the quarter-final stage, the four games will be played over two days. On Friday 2 July, the Krestovsky Stadium and Allianz Arena will host the first two quarterfinals. Then on Saturday 3 July, the final two quarterfinals will be played at the Olympic Stadium in Baku and the Stadio Olimpico.
Both semi-finals will be played at Wembley Stadium. The first will take place on Tuesday 6 July and then the second will be played the following day.
Euro 2020 Final
Euro 2020 Final
The final will also be played at Wembley, kicking off at 20:00 GMT on Sunday 11 July. With a capacity of 90,000, Wembley is the largest of all the stadiums hosting Euro 2020 matches.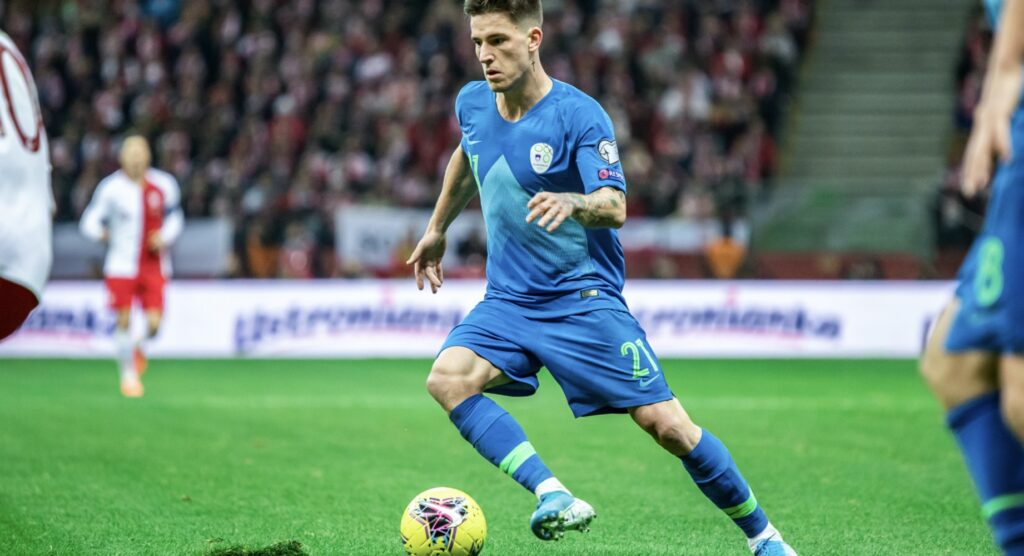 How to Bet on Euro 2020 – A Beginner's Guide
We've mentioned the odds of teams winning the tournament, but there will be a huge number of other markets available at the best Euro 2020 betting sites.
You can bet on every match and not just on the result. Each game will have a large amount of markets, many of which will be available to bet on live during the action. Popular bets available at the best European betting sites include Match Result, Correct Score, Over/Under 2.5 Goals, Both Teams To Score, Half-Time/Full-Time and First Goalscorer. There are also many more aspects of each game available to gamble on.
The Euro 2020 groups also provide betting opportunities. You can make bets on teams to win their groups, to qualify, or to finish in a specific position. If you think you can predict the stage of the tournament that a team will exit – group stage, last-16, quarter-final, semi-final or final – then you will find generous odds available.
There are several bets that you can place on individual players at Euro 2020. The most popular is the Top Goalscorer market, where England's Harry Kane is the favourite at 6.00. Other bets you can place on players include who will be named as the Player of the Tournament and who will be Euro 2020's Best Young Player.
Step 1
Create an Online Betting Account
If you've got a bet in mind, then you need to open an online betting account to place it. Visit one of our recommended Euro 2020 betting sites, click the "register" button and enter your personal details.
Step 2
Make Your First Deposit
Once your account is open, you'll need to deposit some money before you can place a bet. Navigate to the banking section and select one of the payment options. Enter all your financial details and confirm how much you wish to deposit. Click "confirm" to process your payment and refresh your balance.
Step 3
Find Your Chosen Bet
When you've made a payment into your account, it's time to find your chosen bet. Euro 2020 betting odds are likely to be heavily featured on the front page of every betting site, so finding the bet that you want to place should be very easy. Click the odds to add a selection to your betting slip, enter your stake and confirm your bet. Now it's time to watch all the action unfold!
Euro 2020 Qualification – Which Teams Are in Form?
The draw for the groups saw the 24 teams split into four pots. In Pot 1 were the six highest ranked winners of the qualifying groups. Pot 2 contained the qualifying group winners ranked seventh to tenth, along with the two highest ranked group runners-up.
The highest ranked group winners were (in order) Belgium, Italy, England, Germany, Spain and Ukraine. Both Belgium and Italy won all ten of their qualifying games. Also unbeaten in qualifying were Ukraine and Spain, who both drew twice and won their remaining games.
Of the unbeaten sides, Italy probably had the easiest group. Belgium's was also not that challenging, other than second placed Russia. Though Ukraine and Spain dropped points, they faced tougher opposition.
Ukraine finished above Portugal, who they beat in October 2019. Spain were perhaps in the group with the most strength in depth. Sweden, Norway and Romania all offered competitive matches.
Managed by Andriy Shevchenko, Ukraine could be dark horses at the tournament. They are available at 51.00 in the Euro 2020 outright betting market. They should at the very least make the knockout stages from Group C alongside the Netherlands and their price could get much smaller.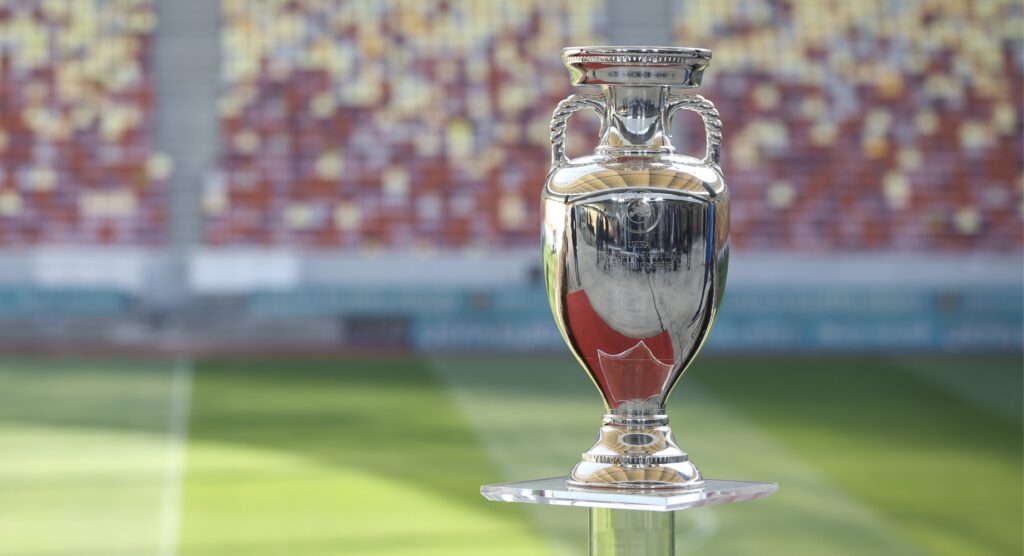 UEFA European Championship History and Results
Euro 2020 will be the sixteenth European Championship. It's played every four years and between 1960 and 1976 the tournament only featured four teams. This was expanded to eight in 1980, 16 in 1996 and then to 24 in the most recent tournament in 2016.
Germany are the most successful nation in European Championship history, winning three tournaments (1972, 1980, 1996) and losing in the final on three further occasions (1976, 1992, 2008). Spain have also won the Euros three times (1964, 2008, 2012), losing in the final once (1984).
The only other nation to win the European Championship more than once are France (1984 and 2000). Seven countries have one win apiece. They are USSR (1960), Italy (1968), Czechoslovakia (1976), Netherlands (1998), Denmark (1992), Greece (2004) and Portugal (2016).
The biggest surprises in the history of the European Championships came in 1992 and 2004. The 1992 tournament saw Denmark lift the trophy, despite having not qualified and only entering as a replacement for war-torn Yugoslavia. At Euro 2004, Greece overcame 151.00 pre-tournament odds to beat the hosts Portugal in the final.
Here are the details of the five most recent European Championships.
| Year | Winners | Runners-up | Hosts |
| --- | --- | --- | --- |
| 2016 | Portugal | France | France |
| 2012 | Spain | Italy | Poland/Ukraine |
| 2008 | Spain | Germany | Austria/Switzerland |
| 2004 | Greece | Portugal | Portugal |
| 2000 | France | Italy | Belgium/Netherlands |
Euro 2020 Betting FAQs
Who has the best free bets for Euro 2020?
Many of the best betting sites are offering free bets as an incentive to attract new customers before and during the UEFA European Football Championship. Read our
Euro 2020 betting guide
to discover the latest offers from the biggest bookmakers in the business.
Who are the favourites to win the Euros?
France are favourites to win Euro 2020 at 5.50. Managed by Didier Deschamps, the France national team boasts superstars such as Kylian Mbappé, Paul Pogba and Antoine Griezmann, but the 2018 World Cup winners will first have to get out of a group that includes Germany, Portugal and Hungary.
What are the odds for England to win Euro 2020?
England are the 6.00 second favourites to win Euro 2020. They will play all their group games at home at Wembley and the famous stadium in London will also host both semi-finals and the final of the tournament.
Where are the Euros held?
The UEFA European Football Championship is normally hosted by one or two countries. Euro 2020 will see several countries host the tournament. Matches will be played in Azerbaijan, England, Denmark, Germany, Hungary, Italy, Netherlands, Romania, Russia, Scotland and Spain.