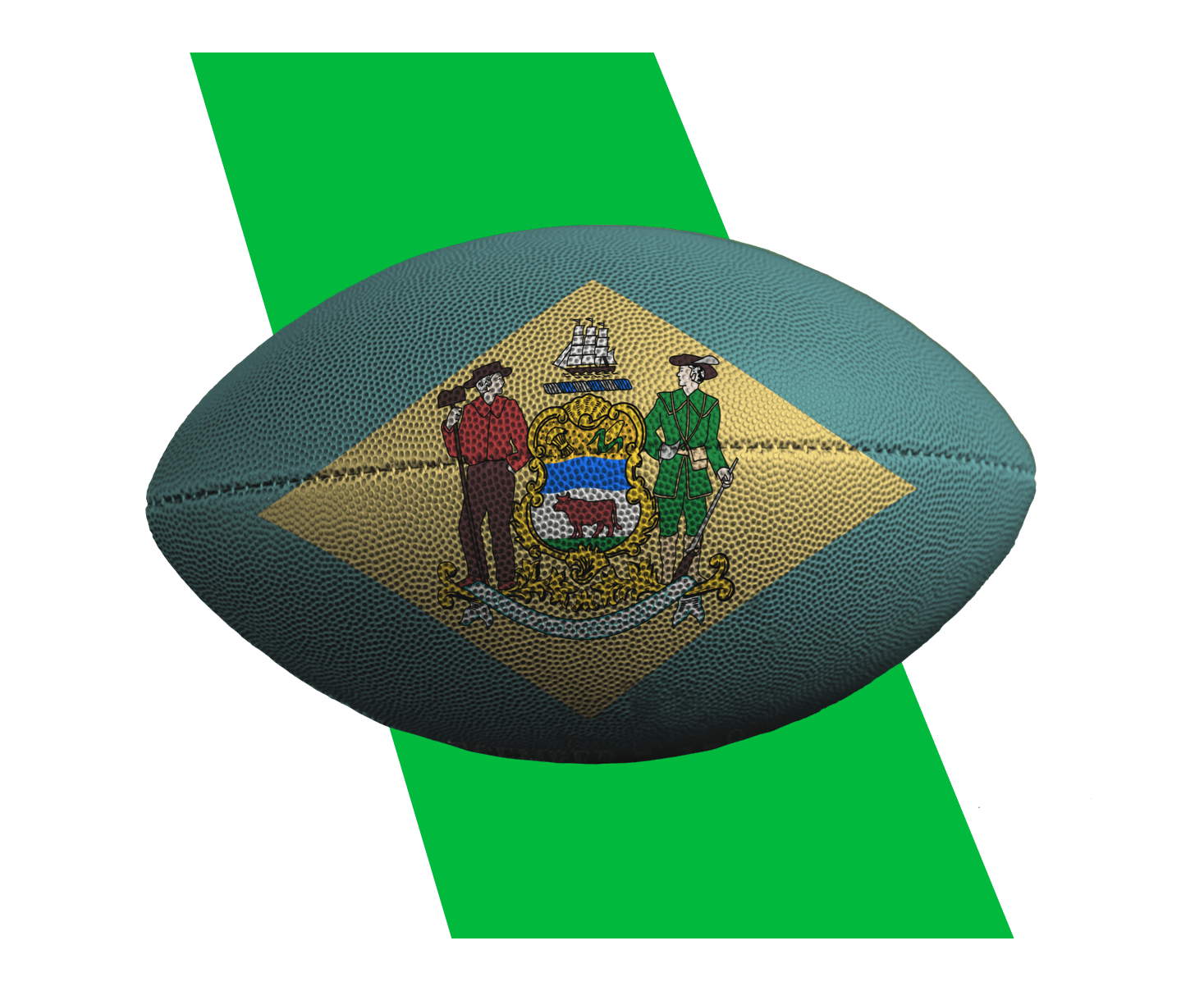 Michigan Sports Betting
Sports betting in Michigan became legal at the tail end of 2019. The first bets were struck at retail locations in March 2020, with online and mobile wagering following on January 22, 2021.
Although it was a long and winding road to legal sports betting in the Great Lakes State, Michiganders and visitors can now bet on any of the state's professional or college sports teams.
Whether you support the Detroit Lions, Detroit Tigers, Detroit Red Wings, Detroit Pistons, Michigan Wolverines or the Michigan State Spartans, you will find lots of wagering options at retail and online sportsbooks.
Bet online with one of our top-rated Michigan sportsbooks:
Best Michigan Sports Betting Apps – June 2023
Is Sports Betting Legal in Michigan?
Yes, sports betting has been live in Michigan since early 2020.
The push for legal sports betting in MI began on May 14, 2018, when the US Supreme Court struck down a 1992 federal law that effectively banned sports betting in the United States. Although the Legislature passed a bill to legalize and regulate online gambling in late 2018, then-Gov. Rick Snyder vetoed the bill.
Gov. Gretchen Whitmer became the state's 49th governor on January 1, 2019. In December 2019, the lifelong Michigander added her signature to a package of bills that would legalize sports betting and online gaming through the state's casinos.
Approval of the Michigan Lawful Sports Betting Act led to sports betting launching in March 2020, with the first bets being placed at the MGM Grand, MotorCity Casino and Greektown Casino. However, these casinos were forced to close their doors a few days later because of the COVID-19 pandemic.
Lawmakers then turned their attention to launching online sports betting in Michigan. Although late November 2020 was the original goal, the state officially launched online sports betting on January 22, 2021, after all the necessary regulations were set in stone.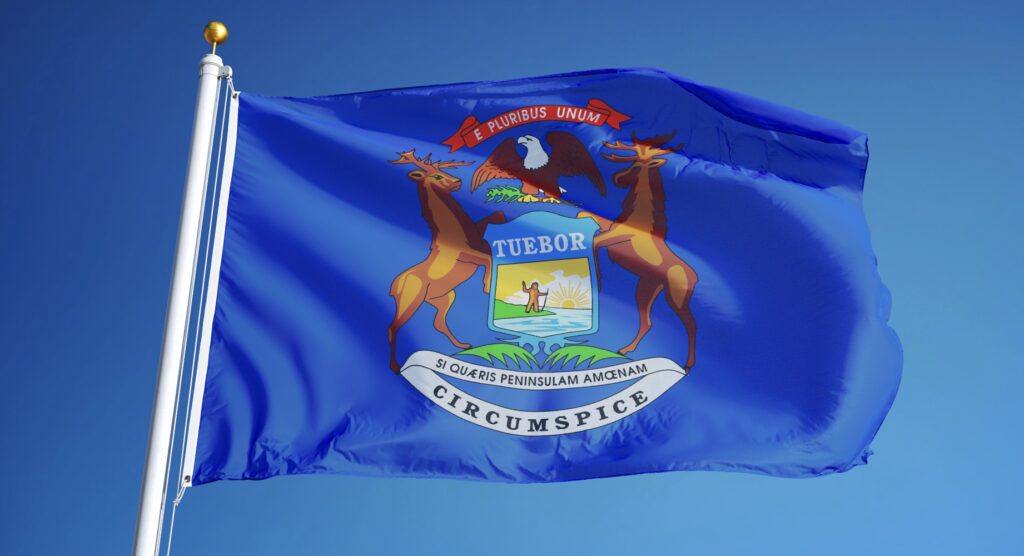 Michigan Sports Betting Timeline
While no state had a longer road to legalization than New Jersey, it took four years and two governors to finally legalize sports betting in Michigan. Below are some of the most significant dates in Michigan's legal sports betting timeline.
1933
1933
The Office of Racing Commissioner is created after passage of the Racing Act of 1933 to authorize and regulate pari-mutuel horse racing.
November 1972
November 1972
Michigan voters authorize the launch of a state lottery and it holds its first draw.
January 1984
January 1984
The Bay Mills Indian Band opens Kings Club Casino, the first tribally owned casino in the US.
1997
1997
The Michigan Gaming Control & Revenue Act is signed into law and it authorizes the launch of three licensed casinos in Detroit.
November 2013
November 2013
Michigan lawmakers reject then-Gov. Rick Snyder's plan to fund the launch of online lottery sales.
December 2018
December 2018
The Michigan Legislature passes House Bill 4926 to legalize online gambling, departing Gov. Rick Snyder vetoes it.
December 2019
December 2019
Michigan Gov. Gretchen Whitmer signs package of bills into law to legalize online gambling, sports betting, fantasy sports and online poker.
March 2020
March 2020
The state's first retail sportsbooks launch in Detroit (Greektown Casino-Hotel, MGM Grand Detroit and MotorCity Casino).
January 2021
January 2021
Michigan officially launches legal online and mobile sports betting on January 22, 2021.
We will update this timeline when more Michigan sports betting news hits the headlines.
Michigan Sports Betting Rules and Regulations
The Michigan Gaming Control Board (MGBC) is responsible for regulating the three Detroit casinos (MGM Grand Detroit, MotorCity Casino Hotel and Greektown Casino) and their respective sports betting partners. The MGBC is also responsible for regulating licensed online sports betting operators.
Tribal casinos and their retail sportsbooks are regulated by the individual tribe and the National Indian Gaming Association.
Now you know who is responsible for regulation, it's time to highlight the main sports betting rules in MI:
You must be 21 or older and inside state lines to bet on sports online. Michigan sports betting apps use geolocation technology to make sure that's the case.
You must enter the last four digits of your social security number to verify your age and identity when you sign up for an account with licensed sportsbooks in Michigan.
You cannot bet with licensed betting sites in Michigan if you're on any gambling self-exclusion lists. Sportsbooks cannot market themselves to anyone on a self-exclusion list, either.
If you work for a gambling company that offers sports betting, a sports team or certain vendors, or own a certain amount of equity in either a sportsbook or a team, you may be ineligible to bet on certain events.
Michigan Sports Betting Tax
Sports betting winnings in Michigan are subject to various taxations by the Federal Government and Michigan State. It's important to note that the wager you win back doesn't count toward your overall winnings. Therefore, if you bet $10 to win $20, your taxable winnings are $10.
Income tax is set at 24% on all types of bet winnings, and the state imposes a 4.25% tax on your winnings. Under federal law, winnings of 300x the bet or more must be reported, and the payor is obliged to provide a W-2G form to anyone who wins $600 or more.
Most Popular Sports for Betting in Michigan
Detroit is one of only 12 cities in the United States to have major professional sports teams from all four North American sports leagues. "Motor City" also boasts of being the only city to every win three major professional sports championships in the same year, a feat achieved way back in 1935-36.
As you might expect, this means NFL, NHL, MLB, and NBA are the most popular sports at legal betting sites in Michigan. But don't forget about the success of the Michigan Wolverines and their in-state rivals Michigan State Spartans – they're the reason why college football betting is so popular in MI.
NFL Betting in Michigan
NFL Betting in Michigan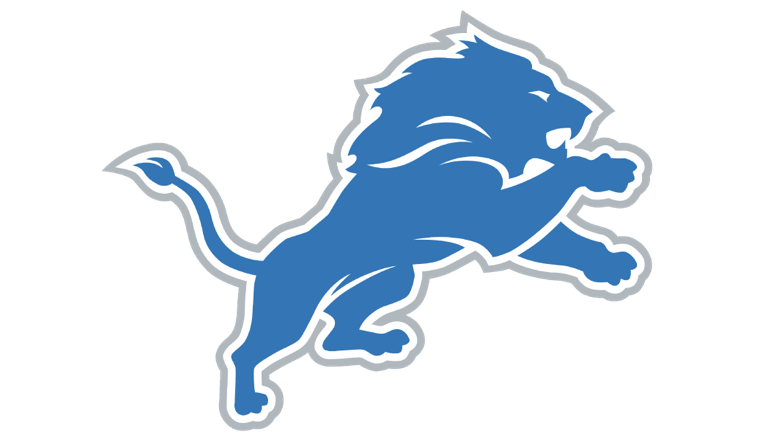 The Detroit Lions play their home games at Ford Field in Downtown Detroit, where you'll see their fun-loving mascot Roary the Lion celebrating touchdowns. Stars such as Matthew Stafford and Calvin Johnson have the potential to be some of the best players in Lions history. Although the Lions won four NFL championships between 1935 and 1957, they are the only NFL team yet to reach a Super Bowl. The Detroit Lions signed a sports betting partnership deal with BetMGM prior to the 2020 NFL season.
NHL Betting in Michigan
NHL Betting in Michigan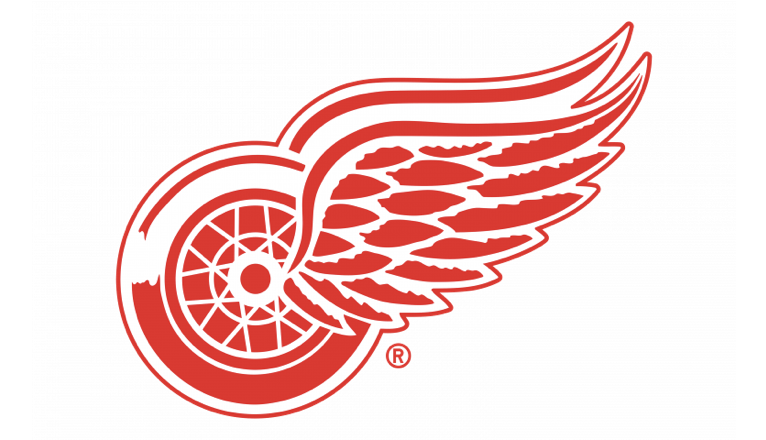 Know why Detroit is known as "Hockeytown" by NHL fans? Founded in 1926 as one of the "Original 6" NHL teams, the Detroit Red Wings boast 11 Stanley Cup titles – more than any other NHL franchise based in the United States. Although they last lifted the championship trophy in 2008, locals continue to show their support by betting on the Detroit Red Wings at retail and online sportsbooks across the state. PointsBet became the official gaming partner of the Detroit Red Wings in January 2021.
MLB Betting in Michigan
MLB Betting in Michigan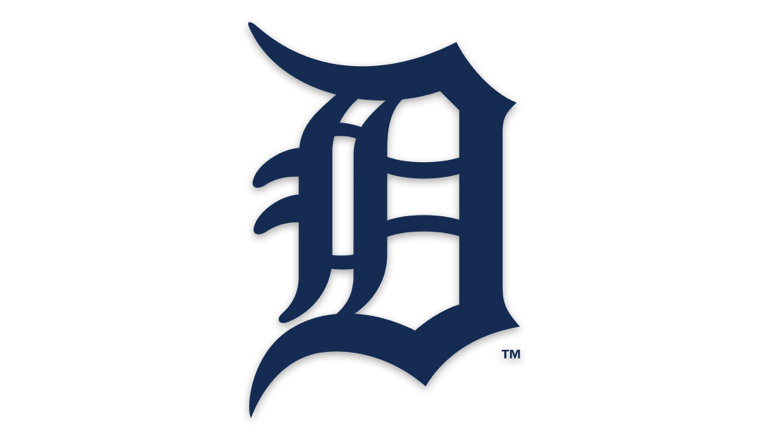 Founded in 1894 before becoming one of Major League Baseball's eight charter franchises in 1903, the Detroit Tigers are by far the oldest professional sports team in Michigan. The Tigers have won four World Series titles (1935, 1945, 1968, 1984). Their most recent World Series appearance came in 2012, when the San Francisco Giants won in a four-game sweep, but loyal fans continue to bet on the Tigers winning the championship. In July 2020, PointsBet became the first sportsbook to secure an MLB partnership, signing a multi-year agreement to become the official gaming partner of the Tigers.
NBA Betting in Michigan
NBA Betting in Michigan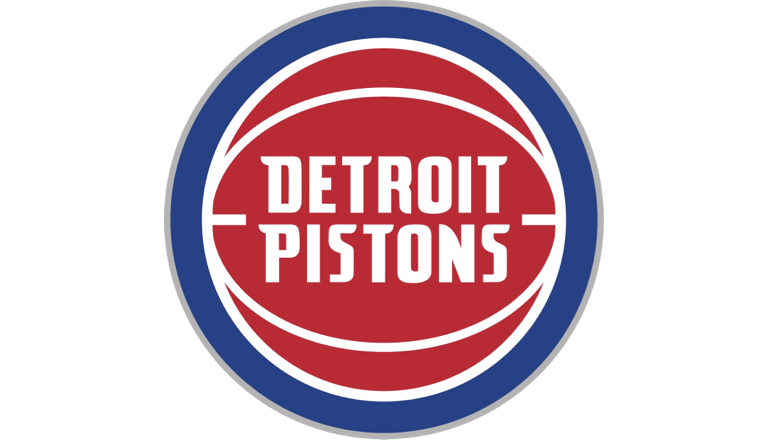 Based in Auburn Hills, the Detroit Pistons have won three National Basketball Association (NBA) championships (1989, 1990, 2004) to date. Isiah Thomas, Joe Dumars and Dennis Rodman – collectively known as the "Bad Boys" – were key in helping the Pistons win in 1989 and 1990.
The Pistons were swept aside by the Cleveland Cavaliers in the first round of the 2016 NBA playoffs, but locals continue to speculate on a championship win. Since sports betting became legal in Michigan, the Detroit Pistons have entered multi-year sports betting partnerships with various companies, including FanDuel and DraftKings.
NCAA Betting in Michigan
NCAA Betting in Michigan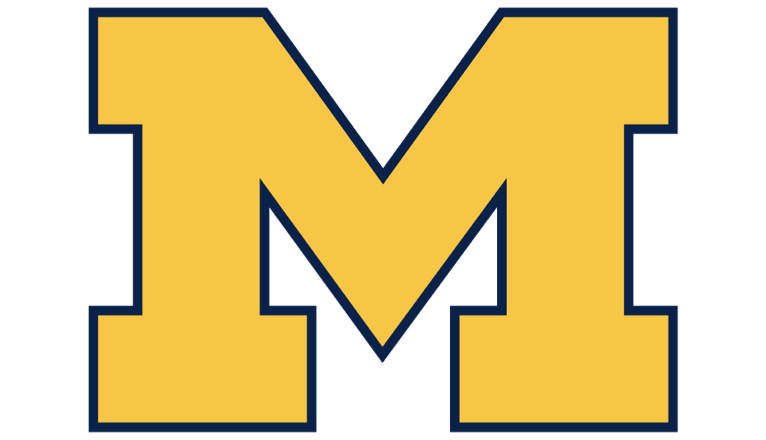 If you're searching for the latest NCAA basketball lines or college football betting lines in Michigan, then you'll be happy to learn that online sportsbooks in MI offer both of these options and more.
The Great Lakes State is home to the Michigan Wolverines. Betting odds have not favored the Wolverines to become college football national champions in recent years. Although the sportsbooks have been correct, locals continue to back the Wolverines to add to their record 11 national titles.
NCAA betting in Michigan ramps up when the Wolverines play Ohio State, as it's one of the biggest rivalries in college athletics. The Wolverines also have an in-state rival in the Michigan State Spartans. The Spartans have also been successful over the years, boasting six national titles.
Horse Racing Betting in Michigan
Michigan lawmakers approved pari-mutuel betting on horse races in 1933. Nearly a dozen thoroughbred and harness tracks have come and gone since that time, including Detroit Race Course and Hazel Park, so what horse racing betting options are left for Michiganders and state visitors?
Is Online Horse Betting Legal in Michigan?
Yes! State lawmakers authorized online horse betting with the passage of House Bill 4310, which was signed by Gov. Gretchen Whitmer on December 20, 2019. Passage of HB 4310 officially allowed any third-party online racing betting operators to apply for licenses to accept online and mobile wagers.
Online horse betting began in Michigan in July 2020. TVG was the first national advance deposit wagering (ADW) platform to begin operating in the state. Several other major operators quickly followed, including the likes of TwinSpires and AmWager, and more are expected to join the market.
Whilst win, place, and show wagers are popular options at horse racing betting sites in MI, it's estimated that over 70% of all horse racing wagers are exotic bets such as a Quinella, Exacta, or Trifecta.
Off Track Betting (OTB) in Michigan
Unfortunately, there is only one racetrack left standing in Michigan: Northville Downs, located about 30 miles west of Detroit. Built in 1944, Northville Downs hosts live harness racing in the winter and spring on a half-mile track, and it's open seven days a week for simulcast racing around the country.
You can bet on hundreds of simulcast races from across the United States, including prestigious races such as the Breeders' Cup, Belmont Stakes, and Kentucky Derby. Off track betting locations in Michigan may be scarce, but the state's only surviving horse racing track attracts bettors from all corners of MI.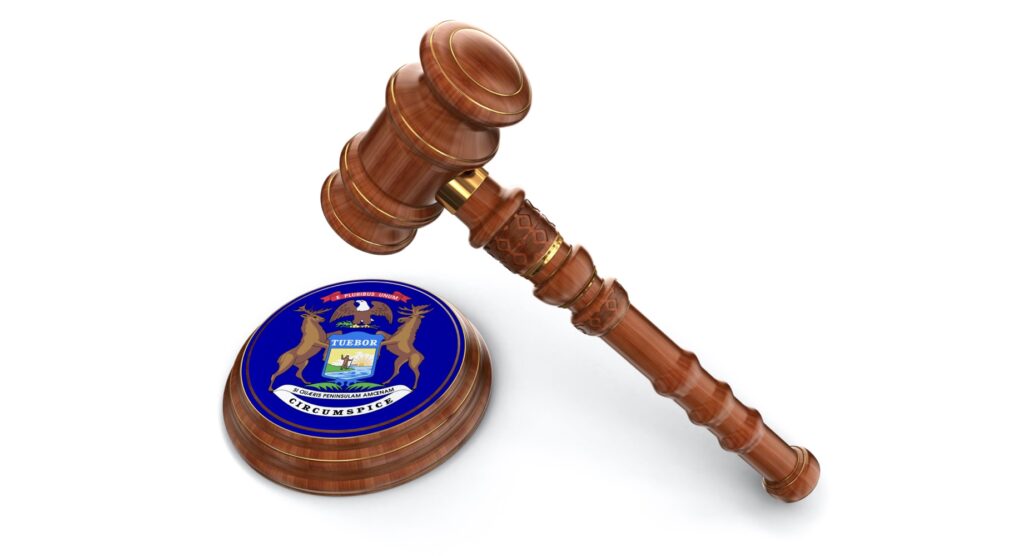 Fantasy Sports Betting in Michigan
Although Michiganders were already able to participate in fantasy contest on DFS sites such as FanDuel and DraftKings, the legalization of online sports betting in 2019 ensured locals could do so in an a regulated environment.
The Michigan Gaming Control Board regulates daily fantasy sports in Michigan. DFS sites must pay $20,000 for their license and a $5,000 annual fee. These sites are also taxed at 8.4%. Low taxes and relatively low licensing costs have been put in place to encourage smaller fantasy sports companies to enter the market and join industry giants such as DraftKings and FanDuel.
FAQs
Can you bet on sports in Michigan?
Yes!
Sports betting in Michigan
has been legal since the tail end of 2019. In-person betting at Michigan casinos began on March 11, 2020, followed by online wagering on January 22, 2021. You must be 21 years old to bet on sports in Michigan.
What kinds of sports bets are legal in Michigan?
Michigan's sports betting rules and regulations make it legal to bet on professional games, college games, and amateur games involving athletes who are 18 and over. Retail and online sportsbooks in MI accept bet types such as moneyline and over/under, making it easy to bet on your favourite team.
Who can get a license to operate an online sportsbook in Michigan?
Individuals who have a casino license under the Michigan Gaming Control and Revenue Act and Native American tribes that conduct Class III gaming in Michigan casinos in compliance with the National Indian Gaming Commission.
Q.
Is DraftKings Sportsbook legal in Michigan?
A.
Yes! The Michigan Gaming Control Board approved and licensed DraftKings Sportsbook to legally operate in Michigan. In January 2020, DraftKings announced it had partnered with Bay Mills Resort & Casino to set up retail and mobile betting in the Great Lakes State.