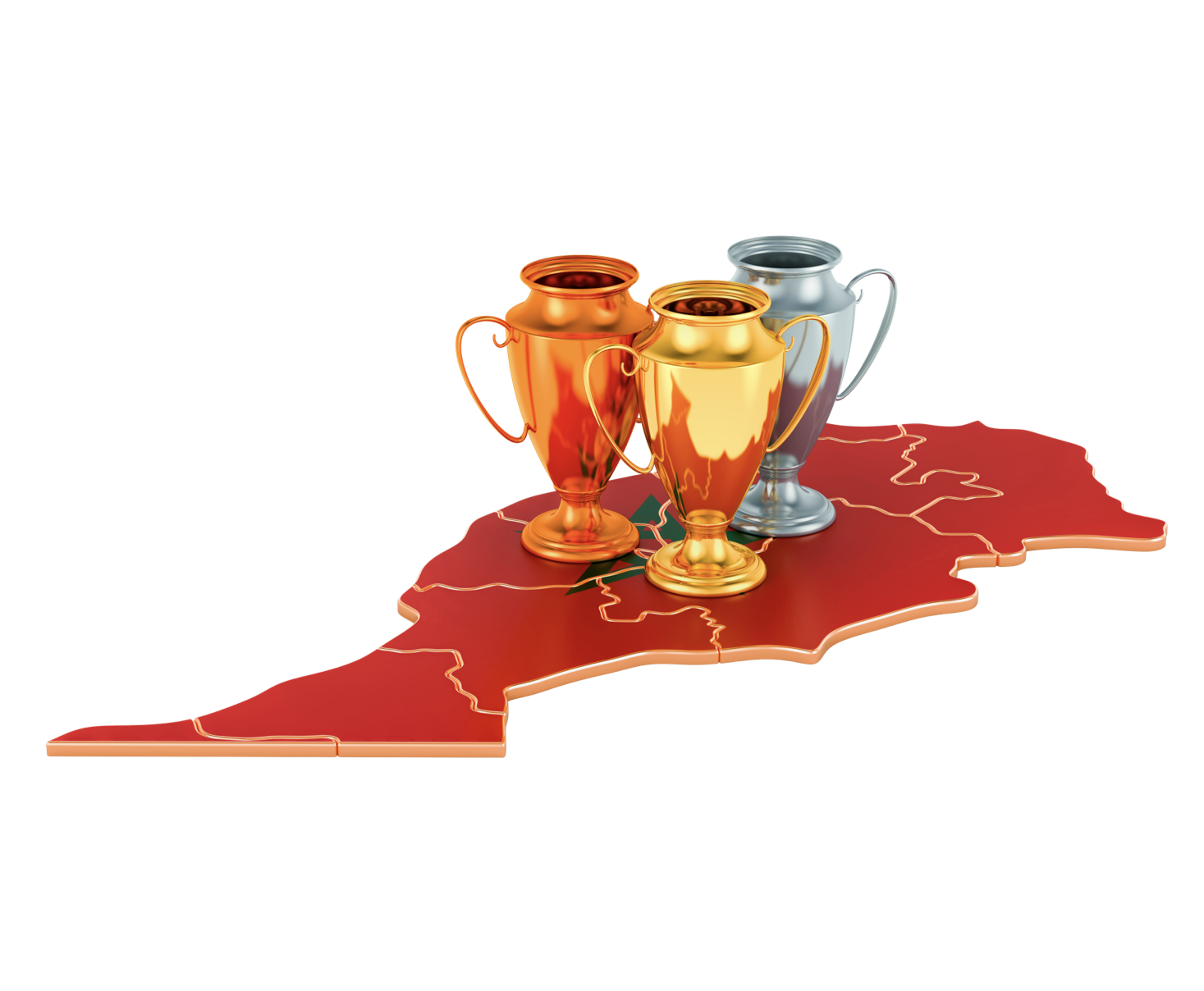 The Best Betting Sites for Moroccans in 2023
Welcome to the ultimate guide to online betting in Morocco. Whether you want to bet on the latest Botola Pro fixtures, predict the winner of the annual Hassan II Golf Trophy or back the country's finest boxers and MMA fighters, we help you find a betting site that ticks all your boxes.
Top Bookmakers for Moroccans – March 2023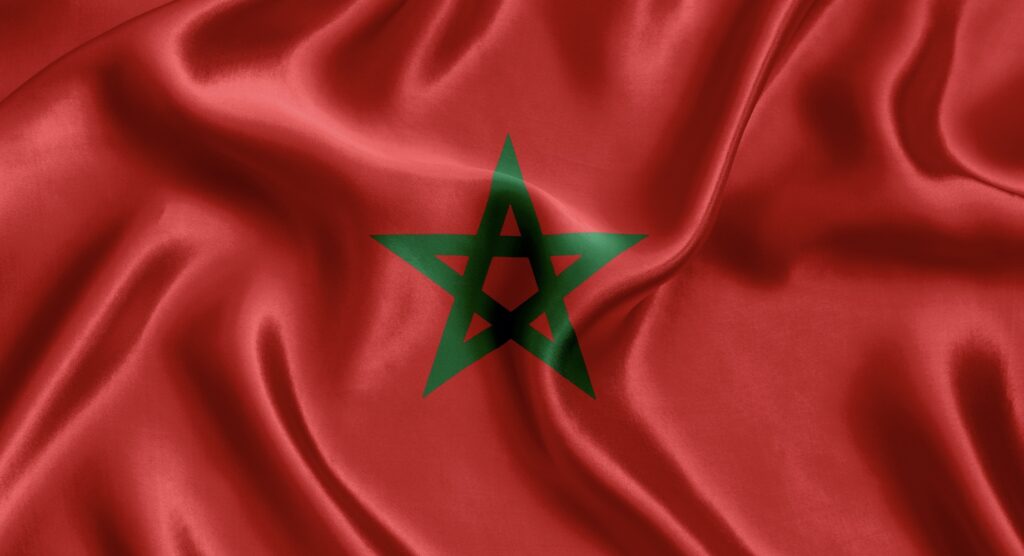 Is Sports Betting Legal in Morocco?
Yes, sports betting is legal in Morocco. Although an estimated 99% of the population adheres to Islam, Morocco is known for being one of the most tolerant countries in the Maghreb region of North Africa.
In July 2002, the country's prime minister issued a decree to legalise several forms of gambling (sports betting, casino and lottery). While millions of locals and tourists visit luxurious casinos in cities such as Marrakech and Agadir, the decree did not address online gambling and the state-owned MDJS (La Marocaine Des Jeux et Des Sports) is the only licensed bookmaker in Morocco.
Although the MDJS accepts bets online and at kiosks dotted throughout the country, many locals prefer to access international betting sites.
With the MDJS monopoly unlikely to end anytime soon and no framework in place for regulating betting sites in Morocco, we recommend joining international bookmakers to bet on your favourite sports.
How We Rank the Best Betting Sites for Moroccans
Is the welcome bonus accompanied by fair terms and conditions? Will you receive perks for being a loyal customer? Are the security measures up to scratch? Can you bet on all your favourite sports? These are just some of the many questions you should ask yourself before signing up and betting in Mexico.
At SBO.net, our experienced team reviews and ranks the best sports betting sites for every country around the globe. While our checklist is too long to list here, here are the key factors we take into consideration when reviewing and ranking the best betting sites for Moroccans:
We look for online betting sites that welcome new customers with lucrative bonuses. You should receive a deposit bonus, no deposit bonus or free bet in exchange for signing up. We also make sure the terms and conditions are fair to ensure you can clear your bonus and withdraw your winnings.
We believe loyalty should be rewarded. The leading betting sites that accept Moroccans offer VIP programs that reward loyal customers with special perks. You could benefit from reload bonuses, cashback offers and other special promotions. These programs are especially lucrative for high rollers.
Your safety is of paramount importance to us. We make sure every Moroccan bookmaker we recommend protects your personal information and financial data. Sites must use the latest encryption technology and offer security features such as two-factor authentication (2FA) to help you bet safely.
Football is undoubtedly the most popular sport for betting in Morocco, but it shouldn't be the only sport you can bet on. We recommend sites that accept bets on a wide range of sports, from football and horse racing to basketball and golf. You'll even find esports and a selection of niche sports.
Why accept odds of 1.50 when you can lock in 1.60 elsewhere? We want you to benefit from the best odds possible when you bet on your favourite sports. We only give our seal of approval to Moroccan betting sites that offer the best odds possible to give you a better chance of profiting in the long run.
Although you're unlikely to encounter any issues at our recommended betting sites, it's important that you get the help you need should any issues arise. The leading bookmakers for Moroccans offer support in English, French and Arabic, with options including email, telephone, live chat and an FAQs page.
How to Stay Safe When Betting Online in Morocco
Although the Moroccan government embraces gambling and benefits from the MDJS contributing a significant amount of revenue to the country's sports infrastructure, we understand that you may have some concerns about betting online – especially if you have no intention of betting with the MDJS.
Thankfully, there are a few simple steps you can take to protect yourself and have an enjoyable betting experience. Here are our top tips on how to stay safe while betting online in Morocco:
Use a VPN to Access Betting Sites
Use a VPN to Access Betting Sites
Whether you'd like to remain anonymous because you live in a predominantly Muslim country or feel apprehensive about betting online because the 2002 decree didn't address the legality of online betting, you can use a virtual private network (VPN) to shield your identity.
A VPN disguises your IP address, making your location invisible. While there are many free VPNs, we recommend paying a small subscription fee for a premium service such as ExpressVPN or NordVPN. Either way, you can bet online safely without worrying about anyone knowing your browsing history.
Choose Discreet Payment Methods
Choose Discreet Payment Methods
There are many ways to deposit at sports betting sites in Morocco. Many locals who use MDJS to bet online use credit and debit cards issued by local banks such as BMCI or Attijariwafa. Amanty and Ticket Premium have also become increasingly popular. But what options are available at international sites?
If discretion is your primary concern, we recommend popular e-wallets such as Skrill or Neteller. These digital wallets are widely accepted at betting sites, making it quick and easy to transfer funds between sites. You only need to enter the email address linked to your account, making them a discreet option.
Read Our Honest and Unbiased Bookmaker Reviews
Read Our Honest and Unbiased Bookmaker Reviews
Finally, you can read honest reviews of betting sites to get our thoughts on bookmakers before signing up. There's nothing more frustrating than wasting your time registering at a site only to find out it doesn't cater to your needs. We'll help you avoid this scenario, but why should you trust us?
SBO.net has been a trusted resource for online bettors since launching in 2011. We've given our verdict on 275+ bookmakers and we aren't shy about sharing our opinion – if a site sucks, we'll tell you. By reading our reviews and trusting our recommendations, you can enjoy the best betting sites in Morocco.
Is Moroccan Dirham Accepted at Sports Betting Sites?
Unfortunately, not many sports betting sites accept Moroccan dirham (MAD). As you may encounter difficulties depositing and withdrawing via the official monetary currency of Morocco, we recommend selecting US dollar or euro as your currency of choice when creating an online betting account.
As you will use an alternative currency when betting online in Morocco, we suggest using a foreign exchange tool such as Xe.com. You can quickly enter how much you'd like to bet in MAD and convert it to the currency that matches your betting account. This will help you understand how much you are betting on each event.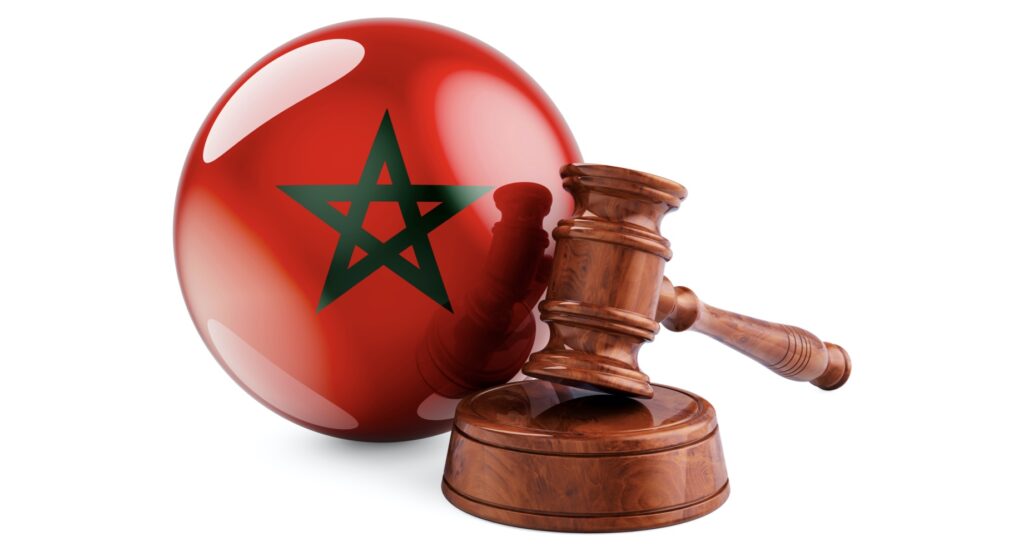 Most Popular Sports for Betting in Morocco
Morocco's diverse terrain and climate make it suitable for all sorts of sports and outdoor activities. While football is by far the most popular sport in the country, locals also enjoy watching and betting on horse racing, golf, and an array of other sports. Our recommended bookmakers for Moroccans offer betting on all these sports and more, covering events held in Morocco and every corner of the globe.
Here's a look at a few of the most popular sports for betting in Morocco:
Football
Football
Locals enjoy betting on the Botola Pro, a 16-team league featuring clubs such as AS FAR and Wydad Casablanca. The league winner and runner-up qualify for the CAF Champions League, with the winner qualifying for the FIFA Club World Cup. Morocco's national team has qualified for the FIFA World Cup five times and is co-bidding to host the 2030 World Cup with either Portugal/Spain or Algeria/Tunisia.
Horse Racing
Horse Racing
The Royal Society for Horse Encouragement (SOREC), the national breeding and racing authority, oversees horse racing betting in Morocco. The popularity of horse racing is on the rise in Morocco, with hundreds of races taking place across sand and dirt tracks each year. One advantage of joining the best betting sites for Moroccans is that you can watch live streams of major races around the globe.
Golf
Golf
Morocco is home to more than 20 golf courses. Several have been designed by legends of the sport, including Jack Nicklaus and Colin Montgomerie. The Moroccan Open proved popular until the European Tour removed it from the schedule in 2001. The Hassan II Golf Trophy, a tournament founded by the former King of Morocco and held since 1971, has been a European Tour event since 2010.
Tennis
Tennis
The best online bookmakers in Morocco offer odds on the Grand Prix Hassan II, the only ATP Tour stop on the African continent. Two Moroccans have won the title – Hicham Arazi in 1997 Younes El Aynaoui in 2002 – and past champions include Benoit Paire and Pablo Andujar. The Morocco Open is the only WTA tournament held in Africa, and you can bet on the winner at any our recommended sites.
Basketball
Basketball
Founded in 1917, the Division Excellence (DEX-H) is the top professional basketball league in Morocco. The 16-team league has been dominated by AS Salé in recent years, and they've also won the Moroccan cup and the prestigious FIBA Africa Champions Cup. The men's national team won the FIBA Africa Champions title in 1965. You can bet on the DEX-H and the NBA at the top betting sites for Moroccans.
Boxing
Boxing
Boxers representing the Royal Moroccan Boxing Federation (FRMB) have won four bronze medals at the Olympic Games: Abdelhak Achik (1988), Mohamed Achik (1992), Tahar Tamsamani (2000) and Mohammed Rabii (2016). Six Moroccan boxers qualified for the 2020 Tokyo Olympics in Japan, and the country will be hoping one of them can jab and uppercut their way to a silver or gold medal.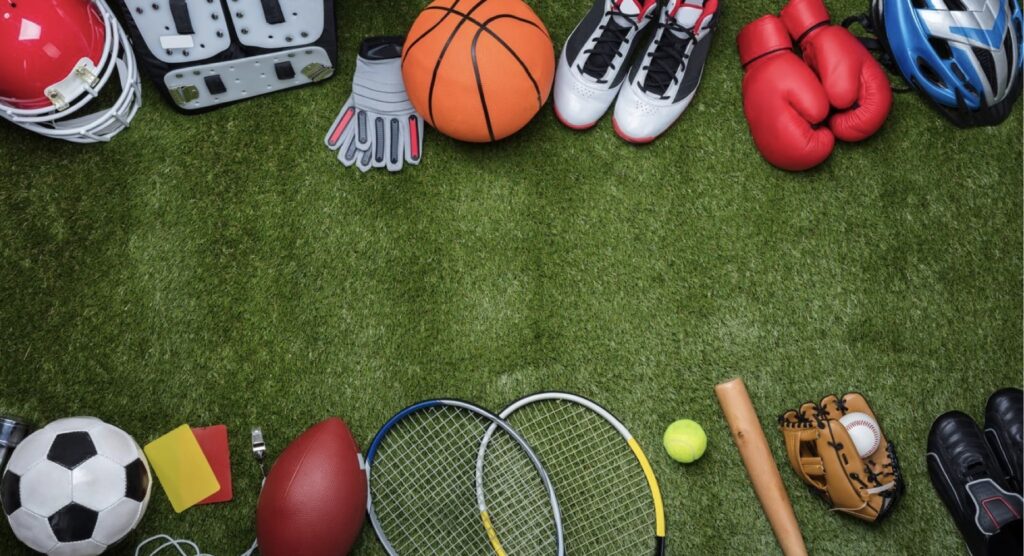 Join One of the Best Betting Sites for Moroccans
Now that you know everything you need to know about betting online in Morocco, it's time to get started. Sign up with one of our recommended sites to claim your welcome bonus and bet on your favourite sports.
FAQs
What is the best betting site in Morocco?
Although you can bet with the state-owned MDJS (La Marocaine Des Jeux et Des Sports), many locals are more attracted to the bonuses and odds available at international betting sites. These bookmakers are more generous because they face stiffer competition, which you can use to your advantage.
Can I bet on mobile in Morocco?
Yes! The leading bookmakers in Morocco offer betting apps you can download to your smartphone or tablet for free. These apps work on any mobile operating system, although Android and Windows devices are most common in Morocco. You can also log in and bet via your web browser.
Are Moroccan bookmakers available in French?
Yes, many French bookmakers roll out the red carpet for Moroccan bettors. Not only do they offer a French version of their website, but they also employ French-speaking support agents to ensure you get the best service possible.
Q.
Can I get a welcome bonus at Moroccan bookmakers?
A.
Absolutely! The best online bookmakers for Moroccans roll out the red carpet for new customers. You can take advantage of deposit bonuses, no deposit bonuses or free bets in return for signing up. And the rewards continue long after day one, thanks to ongoing promotions and VIP programs.