Betting Online Argentina
Leer esto en español – Haga clic aquí
Gambling has been around almost as long as man. Indeed there is evidence of wagering as far back as the ancient Roman times, and recent improvements in technology have facilitated a significant expansion in gambling activity. The internet has provided endless options for those who like a bet, with hundreds of online bookmakers now serving the marketplace.
Argentina has a rich tradition of sport and betting, but can citizens freely wager money online? We find out more below, but for those that already know the story, here is a list of the best and most reliable sportsbooks in Argentina.
Online Sportsbooks For Argentina
1
888 Sport
Bet £10 Get £30 *T&C
2
Betsson
100% up to $25
Background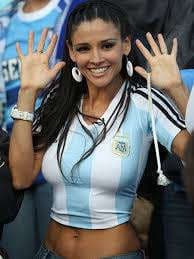 Throughout the years, unlike many countries around the world, Argentina has generally exhibited a passive and welcoming approach to gambling activity. Horse racing has played an integral part in fostering a passion for gambling in Argentina. The 'sport of kings' has long been a favourite pass time for Argentine citizens and The Jockey Club of Buenos Aires was founded all the way back in 1882.
In the mid 1900's, the number of racecourses began to expand as the sport gained increasing popularity. In 1979, a totalizer gambling system was implemented, and combined with the option to bet off course at lottery establishments and over the telephone, the avenues from which citizens could strike a bet were vast. [1]
The Lotería Nacional Sociedad del Estado (national lottery) accepts bets on a whole host of different sporting events, with football being especially popular and there are a variety of different sportsbooks across the country who accept bets on a range of markets. The welcoming approach to betting institutions even prompted UK bookmaking giants Ladbrokes to explore the idea of developing a sportsbook in Buenos Aires in the mid 1990's. [2]
The early 2000's saw the internet boom and subsequent rise to prominence of online gaming. The Argentinian government did not take as hostile an approach to this new form of betting as many other countries. Instead of issuing a blanket bank or prohibition, the authorities tried to regulate online gambling through a range of provincial laws and licences. The lack of uniform regulation and overall clarity did however create a slightly confusing climate.
The first online casino was launched in 2002, followed four years later by the first online Sportsbook.
In 2006, Victor Chandler (now BetVictor) became the first foreign operator to obtain a betting and gaming licence in Argentina.
They launched a customized local site and being licenced by The Provincial Institute of Lottery and Casinos (IPLyC) in the province of Misiones, and they believed they were able to operate and provide their services across the nation.
However Victor Chandler's foray into the market turned sour, as a series of legal wrangles and jurisdiction issues regarding the company's ability to legitimately function outside of the province in which they were licenced, led to the firm exiting in the country in 2010.
In 2012, major European bookmaker Bwin had their licence revoked from the same province for breaking similar rules and offering their Bwin Argentina service nationwide. This appeared a blanket move from the firm to withdraw from locations in which they were unlicensed. [3][4][5][6]
Despite rulings and judgements against foreign firms providing their services to Argentine nationals, overseas companies continue their operations and the majority still accept Argentinian custom. The move made in 2008 to ban any unlicensed foreign bookmakers seems to have ultimately had little impact.
Which Sites Accept Customers In Argentina?
The recent negative experience Bwin suffered with the authorities in Argentina must have left a sour taste in the mouth as they no longer offer any services to citizens of the country. BetVictor appear to have taken a different approach and still allow sign ups from the individuals in the country where they once had a base. Other major betting firms that accept Argentine customers are:
• 188bet
• 888Sport
• Bet-at-home
• BetRedKings
• Betsson
• Coral
• Ladbrokes
• MarathonBet
• SBObet
• Stan James
• TitanBet
• TrioBet
• William Hill
• Winner
The vast majority of the websites offer translation into Spanish, which makes their services user friendly for Argentinean customers. MarathonBet go one step further, providing Argentine Pesos as a currency option on their websites.
There generally seems to be very few bookmakers who do not open their business to individuals from Argentina, as the potential for new custom significantly outweighs the very minor possibility of facing sanctions from Argentine authorities. There have previously been attempts made to instruct domestic Internet Service Provider's to bar foreign gambling websites, but these efforts have by and large unsuccessful.
Promotions
Bet-at-home offer an initial concession up to the equivalent of €50. Some bookmakers such as BetVictor do not provide sign up bonuses from those registering from Argentina, and with offers ever-changing, it is a case of reading the small print on each site.
Payment Options
Debit and credit cards are a very popular payment option for Argentinean customers. Most reputable sites accept Visa and Mastercard.
In Latin America, Lobanet is a popular intermediary providing B2B payments, giving customers a fast and secure medium through which they can conduct their transactions. Obviously with the intent to attract customers, bookmakers William Hill, 888Sport and BetRedKings have all added this payment facility to their range of deposit options.
When choosing to deposit in Argentinean Pesos (ARS), in addition to debit and credit cards, customers can fund their accounts through Click2Pay, EntroPay and bank transfer.
These options increase exponentially to include Moneybookers, Skrill, Paypal, AstroPay, Paysafecard and Ukash when using a more universally recognised currency such as dollars or pounds sterling. The explosion of prepaid cards and e-wallets has been made it significantly easier for those wanting to have a bet with unlicensed bookmakers.
Popular Sports
Without question, the most popular sport in Argentina is football. Argentina has nurtured arguably two of the greatest players to walk the earth in Messi and Maradona. Despite both being diminutive in stature, their accomplishments are almost unrivalled. The pair have accumulated endless accolades and trophies and are idolised worldwide.
The national team is littered with talent and heads to the 2014 World Cup as one of the tournament favourites having lifted the trophy on two previous occasions. Similar to much of South America, the top players develop at domestic academies before heading abroad to earn their fortune.
Although most of the elite players being exported to Europe, the domestic fare remains at a very high standard, and is extremely competitive. Over 80% of reputable online bookmakers offer odds on both the Primera and Premera B Nacional Divisions and attendance rates are good – River Plate's average of 48,000 is the highest non-European attendance in world football. Argentina also plays host to one of the world's fiercest derbies – The 'Superclásico', contested between Boca Juniors and River Plate (the two most successful teams in the country) is watched every year by millions worldwide.
As previously mentioned, horse racing has historically provided an outlet for Argentine citizens to have a bet. With several large tracks in Santa Fe, San Luis and Buenos Aires, Argentina flies the flag for South American racing. Some of the top stallions have been introduced across in Europe and the Middle East, with much of the top equine talent being purchased to race on the other side of the world.
With betting outlets at the tracks and off course, Argentina racing is well supported by the nation.
Boxing is also a popular national pass-time and millions of peso's were staked on Argentine boxer Marcos Maidana as he challenged pound for pound king Floyd Mayweather in Las Vegas, pushing the undefeated star closer than anyone has done in recent times. Other current household names include hard punching Lucas Matthysse and fan favourite Sergio Martinez.
Basketball has been played in Argentina for over half a decade but has been increasingly popular in recent years as the national team has had experienced success, culminating in Olympic gold at the 2004 games. The Liga Nacional de Básquet is the domestic competition and features 16 professional teams. Whilst the women do not have a professional league, amateur basketball experiences high participation rates amongst the ladies.
Despite being from a continent where Rugby Union is most commonly an amateur sport, the Argentine national team have managed to be more than competitive on a world stage. Much like with football, the top players tend to migrate to Europe in search of higher competition and salaries. Indeed this exodus has in all probability helped raise the standard of the national team, with a third place finish in the 2007 World Cup the highlight of a relatively short existence.
Other popular sports, both recreationally and professionally are volleyball (at which Argentina has had considerable success), tennis, golf and polo.
The Future
Historically, the authorities in Argentina have adopted a relaxed approach to gambling. As online betting grew, the mistake made was to provide individual provinces with the power to provide licences. A nationwide approach would have resulted in more clarity and may have resulted in fewer legal wrangles with companies such as Bwin and Victor Chandler.
Regardless, there have been discussions within the Argentinean government to open up the market and regulate and licence foreign operators. As it stands, it is easy for those in Argentina to access bookmakers located around the world, and the vast number of different payment options makes the whole process fairly straightforward.
With a passion for a dearth of different sporting disciplines, it is no surprise that bookmakers wish to offer their services to Argentinean customers.
References
[1] http://www.frixo.com/sbook/regions/argentina.asp
[2] http://www.ladbrokesplc.com/about-ladbrokes/history.aspx
[3] http://www.pokerlistings.com/argentina-grants-victor-chandler-gambling-licence
[4] http://calvinayre.com/2010/04/15/business/victor-chandler-exits-argentina-bwin-not-far-behind/
[5] http://www.btagi.org/en/node/59
[6] http://www.casinoshorts.com/argentinian-online-casinos.asp