Venerable bookmaker William Hill is set to enter a legal battle with industry software provider NYX Gaming over NYX's corporate plans to be acquired by another industry rival, US-based Scientific Games. The acquisition by Scientific Games of NYX in September gave the Nevada-based games manufacturer a solid online addition to their lineup, since NYX is a prominent provider of state-of-the-art software throughout the online-gambling world, including sports-betting (Open Bet) and casino-games offering.
Not so fast, said William Hill in recent weeks. William Hill owns a healthy minority stake in NYX, through which it has attempted to effctively control NYX's future. And, in an effort to keep NYX Gaming from falling under the control of a competitive rival, William Hill has even filed a notice of conversion in a New Jersey (US) courtroom seeking to convert a large bloc of preference shares in NYX. The conversion would amount to 32% of all NYX voting shares if allowed to go through, though NYX has filed its own legal claim in return against William Hill, stating that it will not honor the Gibraltar bookmaker's demands.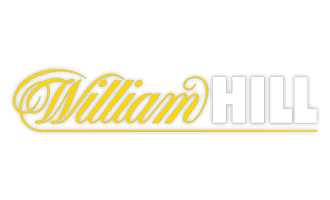 It's all building up in advance of an early-December shareholder vote at NYX in which the sale of the company to Scientific Games was approved, and that's another facet of this corporate-war tale. NYX negotiated a generous premium on its existing share price when it negotiated its sale to Scientific Games, and if William Hill succeeds in blocking the deal, then all of NYX's current shareholders will take a healthy hit.
That includes William Hill, and it's a measure of how strongly the bookmaker wants to keep effective control of NYX. Nullfying the Scientific Games buyout would cost William Hill itself at least $49 million, just on the lost share-price premium.
NYX's board of directors is fighting back, hard. They unanimously approved the sale to Scientific Games, and the company has issued statements accusing William Hill of making extortionate and perhaps regulation-defying demands in order to allow the sale to move forward. A return legal filing made by NYX a couple of weeks back declares that NYX cannot honor William Hill's demand to convert the preference shares into voting stock, due in part to such specifics as William Hill's demand for the source code for its popular gambling platforms, and for non-compete deals in "certain US jurisdictions".
Those aren't the only demands, but they're big, big deals nontheless. The source code ownership is of vital and globale importance, and there's simply no way a cutting-edge software company such as NYX could allow William Hill to try to claim the most valuable of NYX's intellectual property, with no protection of how it might be used around the globe.
The US reference is just as big. The NYX acquisition has grown in potential value over the past couple months in front of the very real possibility that the US's near-nationwide ban against legalized sports betting might crash and burn in the near future. Against large odds, the US state of New Jersey has managed to get itsc challenge againsr the US's PASPA law admitted to that country's Supreme Court. It's that law that has kept most US states from legalizing sports betting over the last 25 years, and there's a chance it might be overturned; oral arguments before the US's highest court will be heard next month.
And, should that PASPA ban be overturned, then the fortunes of NYX and its Open Bet sports platform look particularly rosy. NYX has business relationships with nearly 200 other operators and service providers, and its software would be all over the place in a newly flourishing market.
Queue the lawyers, for sure.
Both William Hill and NYX/Scientific Games have taken certain aspects of their battle public in recent days. Here's the latest snap at NYX from ol' Bill Hill:
GIBRALTAR – William Hill Steeplechase Limited ("William Hill") notes the announcement by NYX earlier today of its apparent determination to frustrate the contractual rights William Hill obtained when it enabled NYX to purchase OpenBet. To correct two assertions made in the NYX announcement, William Hill is considering the proposed acquisition of NYX by Scientific Games Corporation and no decision has been made at this time, and William Hill refutes in the strongest terms that any anti-competitive measure have been requested or is being demanded. William Hill confirms that it has issued a conversion notice to convert its holding of convertible preference shares and has commenced legal action in order that it may also vote such shares at the special meeting of shareholders. William Hill does not wish to make any further comment on those proceedings at this time, other to confirm that it will continue to act in the best interests of its shareholders.

William Hill owns and controls 6,800,000 ordinary shares of NYX and £80 million of preference shares of NYX Digital Gaming (OB SPV) Limited, an indirect wholly-owned subsidiary of NYX, initially convertible into approximately 40,723,339 ordinary shares of NYX (based on an initial conversion price of C$3.67 per ordinary share). Following the conversion of the preference shares, William Hill will own and control 47,523,339 ordinary shares of NYX, or approximately 31.9% of the ordinary shares of NYX.
And on the flip side, here's part of a much longer statement from NYX, pretty much drawing the line in the sand, and accusing WIlliam Hill of stamping its corporate foot in an attempt to wrest something extra from the sale:
LAS VEGAS — The Board of Directors of NYX Gaming Group Limited has received a notice from [William Hill] requesting that its convertible preference shares be converted into ordinary shares of NYX not later than December 4, 2017, to enable William Hill to vote in connection with the proposed acquisition of NYX by [Scientific Games Corporation ] "in order to protect the rights and interests of William Hill."

William Hill has been in negotiations with Scientific Games with respect to a potential commercial arrangement following the Acquisition, and has previously stated that William Hill requires terms, including rights to a copy of NYX source code and certain anti-competitive arrangements in US jurisdictions, among other demands, in exchange for voting in support of the Acquisition. William Hill indicated that if Scientific Games does not reach a commercial arrangement, it "will vote against and therefore effectively block" the Acquisition. Prior to receiving the Notice, William Hill indicated that it would make public statements to the effect that "William Hill has concerns" with the Acquisition and "is considering its options" including acquiring further NYX ordinary shares or converting its convertible preference shares to vote in connection with the Acquisition.

No agreement has yet been reached between William Hill and Scientific Games. The Acquisition offers NYX's shareholders C$2.40 per ordinary share of NYX, in cash, which represents a 112% premium to the closing price of NYX's ordinary shares on the day prior to the Acquisition's announcement. Subject to the terms of the convertible preference shares, as of November 6, 2017, William Hill would be entitled to elect to convert such shares into ordinary shares of NYX at an approximate conversion price equivalent to approximately C$3.67 per share, which represents a loss of approximately C$49.7 million to William Hill immediately upon such conversion.

. . .

NYX's Board is consulting its financial and legal advisors, and will continue to act in the best interests of all of its shareholders. NYX is closely following the negotiations between Scientific Games and William Hill, but is focused on closing the Acquisition.

Based on certain regulatory and licensing restrictions, NYX's Board cannot convert the preference shares at this time. NYX is considering all options available to it, including whether William Hill's conduct could have any impact on NYX's gaming licenses (and therefore whether William Hill is suitable to hold NYX ordinary shares), and bringing appropriate legal action or actions against William Hill to protect NYX shareholders.

The NYX Board also reaffirms its unanimous determination that the terms of the Acquisition are fair and reasonable and are in the best interests of NYX and its shareholders and its unanimous recommendation that NYX shareholders vote in favor of the Acquisition. …
acquisition
merger
NYX
NYX Gaming
Open Bet
operator
platform
Scientific Games
software
sports bettig
Unites States
William Hill