Licensed gaming operators serving the United Kingdom are falling short of both regulatory and the public's expectations, according to Sarah Harrison, CEO of the United Kingdom Gambling Commission (UKGC).
Harrison took the opportunity to reiterate that a large-scale crackdwn of sorts lies ahead for UK-facing operators, who in her and the UKGC's eyes haven't gone nearly far enough to protect consumers from various gambling-market issues, some of which have had the effect in eroding consumer confidence in operator practices as a whole.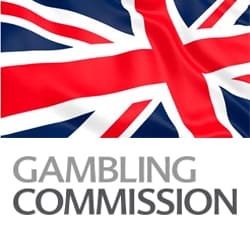 The Gambling Commission exec made those comments and more this week during her delivery of the keynote speech at the Raising Standards Conference, held on Tuesday in Birmingham. The annual conference brings together regulatory officials with representatives of the industry they monitor and regulate. Harrison used her speech to reiterate the basic elements of the three-year plan announced by the UKGC a couple of weeks back, which in large part means a further clamping fown on unsavory business and marketing practices by some gambling operators.
Harrison noted that the gambling industry is under a watchful public eye more than ever before. Over the past few years, missteps involving both the failure to properly identify and block problem gamblers and seeking to increase revenue via unsavory marketing practices have both been the topic of several high-profile news reports.
"The last 12 months have brought greater scrutiny to bear on the sector than ever before," stated Harrison. "In the run up to the October publication of the government consultation we have witnessed increased interest in gambling from politicians, the press and most importantly, from the public." Harrison added that the increased attention also contributed to a decline in National Lottery sales, thus affecting a separate revenue channel than taxes on gambling operators.
Added Harrison, "In my time at the Commission I have been struck that gambling is an issue about which almost everybody has a view. Expectations are high and people are watching, more attuned than ever before to issues around fairness, safety, the protection of children and vulnerable people. Those who gamble and those who don't are looking at the sector and asking what are you and we doing, are we going far enough, and could we both do more? And doing more is the reason we are here today. Doing more to raise standards."
Harrison roundly chastised the majority of UK-facing operators for simply not doing enough, for instead settling for doing the "bare minimum" necessary to stay in regulator compliance – even though these operators may already be lagging behind certain goals as outlined in the UKGC's recently revealed three-year, standards-tightenting plan.
"Last year," scolded Harrison, "I stressed the need for action, I urged you as an industry not to wait for a crisis to happen that shakes the very foundation of customer trust. I encouraged you to act and demonstrate to consumers and the public that your interest in their needs and concerns is genuine.
"Did that happen? Looking honestly at your businesses, with open minds, have you done enough? I think the need is more pronounced now than it has ever been, and the bald facts are that you haven't done enough to demonstrate to us that you're there yet."
Harrison reiterated the major points from the compliance plan the UKGC released a couple of weeks ago, then walked through more major examples of exactly where and how certain UKGC-led changes will be coming. She took to task everything from FOBT shops to online operators in what could only be described as industry-wide reprimand.
Harrison offered this midway through her speech: "Elsewhere, while the public and political focus has, understandably, been on Fixed Odds Betting Terminals, our attention has also been on online gambling, and online casinos, in particular since Point of Consumption. Our focus is a consumer protection focus, and our standards reflect this. Online casino providers need to wake up to this fast. Our work shows your due diligence and consumer protections are not up to scratch. We will intervene and you should consider yourselves warned.
"The bar has been set too low by operators in relation to identifying customers at risk and treating them fairly. The strategy makes clear that change is now coming. Fairness, transparency, and harm prevention are essential. Unreasonable behaviour and slow progress will not be accepted, by us, by our partner organisations and certainly not by consumers."
Harrison did extend an olive branch to industry operators in her closing summary, but only under the condition that operators improve their efforts to get things right. "We have ambitious plans for the industry, our partners and for ourselves," she stated. "Over the next three years we want to make gambling fairer and safer for consumers, and the wider public. To date, the pace of change across the industry has been too slow and that can't continue.
"The time to act is now and we want to provide more support, help and advice to operators to get it right. And we are not alone in that.
"Our call to action extends to partners and others who have an interest in this market. A call not only to challenge from the side lines but to stand ready to work with those in this industry who genuinely want to make a difference."
compliance
conference
consumer
customer
Gambling Commission
Harrison
protection
Sarah Harrison
speech
trust
UKGC
United Kingdom