Ladbrokes Coral Fined £2.27M by UKGC for Gala Interactive Social-Responsibility Failures
The United Kingdom Gambling Commission has announced a £2.27 million fine levied against Ladbrokes Coral and its Gala Interactive online-gambling unit. The penalty package assessed against Gala Interactive is the result of the company's social-responsibility failures and breaching of consumer-protection regulations. In addition, Gala Interactive is making a "voluntary" £200,000 contribution to help fund research into problem gambling behaviour, which will be of use to the entrie gambling industry.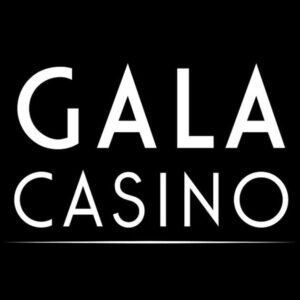 According to the UKGC, the £2.27M fine, which is comprised of nearly £1.3m in stolen-money refunds and a £1M penalty, "follows the discovery of significant flaws in Gala's dealings with two high-spending customers who gambled away around £1.3m of stolen money."
The two embezzlers, identified only as "Customer A" and "Customer B" in the Gambling Commission statements, were able to deposit large sums of money on Gala Interactive's site, without any follow-up by Gala regarding the source of the funds. Gala Interactive did have repeated contact with both customers, but only to encourage further deposits and play and to assist the two customers through various bankroll-related processes.
An aggravating factor in the two situations was that hefty deposits were accepted from both customers in late 2014 and 2015 at the same time that Ladbrokes Coral was also working with the UKGC in a third, largely-similar case. According to the UKGC, "Despite assurances provided during this case that similar customers of concern would be identified sooner and more effectively handled, the circumstances of the present case suggest that this did not happen. Gala Interactive failed to engage effectively with Customer A and Customer B at a time when they were assuring us that lessons had been learnt from the [third] case", which was finally resolved in 2016.
The Gambling Commission also noted its displeasure with the fact that Gala Interactive took two years to adopt and (supposedly) implement elements of the UKGC's License Conditions and Codes of Practice, or LCCP, that had been put into effect by the UKGC back in 2015. Only this past May did Gala Interactive finally incorporate the social-responsibility codes into its own online disclaimers.
Both of the unnamed embezzlers, "Customer A" and "Customer B", were sentenced to four years or more in jail for their thefts. A detailed case disclosure states that a payment of £837,545 was made to the employers of Customer A, who stole the money from clients of the firm. A separate payment of £432,765 was made to a business who had funds stolen from them by the partner of Customer B.
Customer A was separately identified as Martin Reilly, an Irish insurance agent who convinced 18 of his clients to take large amounts of money out of their existing Canada Life policies to reinvest in other policies and offerings that didn't exist. Instead, Reilly deposited the funds into a separate account under his own control, for general use as an online-gambling bankroll.
The fine slapped against Gala Interactive marks the second time that corporate parent Ladbrokes Coral has been pipped for failing to adhere to social-responsibility and problem-gambling safeguards over the past couple of years. It also continues the UKGC's stance of making the original victims whole, at the cost of the gambling firms who eventually ended up with the money, when a financial trail can be identified.
Said Sarah Harrison, Chief Executive at the UKGC, "We will continue to take robust action where we see operator failures that harm consumers and the wider public.
"It is the responsibility of all operators – particularly key decision makers in those companies – to ensure they are protecting their customers and step in when there is behaviour that might indicate problem gambling.
"This did not happen in this case and the £2.3m penalty package should serve as a warning to other operators."
In a statement published on the Ladbrokes Coral corporate website, the company acknowledged its social-responsibility failures. "In the two cases reviewed with the Commission, it was clear that within our operations, we had not met our own standards or those demanded by the commission," said Jim Mullen, Ladbrokes Coral's chief executive.
fine
Gala
Gala Interactive
Gambling Commission
Laadbrokes
ladbrokes Coral
problem gambling
social responsibility
UKGC