William Hill Plc, still struggling to find a clear direction forward after a mid-decade run of dashed merger opportunities and poor-to-middling financial returns, has decided to make former CFO Philip Bowcock the official and permanent CEO of the multinational bookmaking firm. Bowcock had been serving as William Hill's interim CEO since last July, when former head man James Henderson was sent packing from his role as CEO and board member amid the company's internal battles.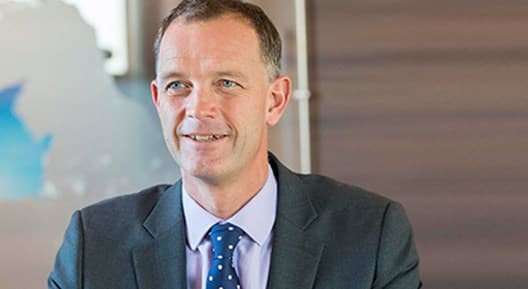 For Bowcock, it's rapid climb to the top after joining the Bill Hill hierarchy back in November of 2015, meaning that he only served about eight months as the company's CFO before taking over the CEO spot on an interim basis after Henderson's ouster. Bowcock jumped over to William Hill after a four-year stint at Cineworld, as that firm's Finance Director. He previously held similar finance-executive positions at Luminar PLC, Barratt Developments PLC, and Tesco. Bowcock also has a seven-year stint at Hilton Group's Vice President of Finance on his employment resumé.
As for the obligatory and self-congratulatory quotes, Bowcock said, "I am proud to be chosen to lead William Hill, a business that millions of customers trust and a brand that is synonymous with betting. During my time at the helm, I have had the opportunity to lead a passionate, talented and committed team and we have made considerable operational progress in recent months. The team and I are excited by the opportunity to keep improving our position in all our key markets whilst delivering a great experience for our customers."
And, from Gareth Davis, Hill's Chairman of the Board, "Since his appointment as Interim CEO last July, Philip has driven the business forward at real pace and we have seen important progress across our Online, Retail and international businesses over that time. Our recent results show that William Hill is now in a stronger position and Philip has outlined a clear plan to continue that momentum into the future."
Keeping on "improving our position" is indeed a priority for stodgy old Bill Hill, which maintains its lead in the UK betting space despite slowly dribbling away market share to competitors in recent years. The company made much ado regarding its search for a new CEO in the wake of Henderson's forced departure, only to settle anyway for the guy in the office down the hall. It's true that Bowcock has been part of the William Hill family for less than two years — an eyeblink by Hill's standards — but it's equally legitimate to ask whether Bowcock can truly provide the fresh and innovative break in new directions that the company claims it so desperately seeks.
We should know some of thse answers in another year or so. William Hill also announced the date of it next annual financial-results meeting, scheduled for early May, but that will feature the company's 2016 performance, or in large part, the end of the Henderson regime. Some details about Bowcock's "clear plan" forward, however, may be detailed in the May report. Hill's stock price has climbed mildly since Bowcock was affirmed as the company's permanent CEO.
Bowcock
CEO
CFO
chairman
finance
James Henderson
Philip Bowcock
William Hill