The United Kingdom Gambling Commission (UKGC) has recently released its 2016 Gambling Participation Report, which offers the country's punters a good chance to see exactly what and where and how they're spending their hard-earned pounds and euros.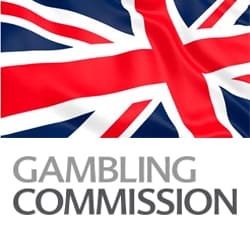 The UKGC's annual participation survey covers more than 2,000 respondents each quarter, for a total of at least 8,000 snapshots of consumers' gambling activity. Among the top findings: Gambling continues to be increasingly popular while also continuing its inexorable shift toward an online-dominant future. If you're among our loyal SBO readers, you'd likely guess at those two items, but it's nice to see one of your favorite activities verified as being enjoyed by many of those around you as well.
However, here's one you might not have realized: Overall online gambling via traditional laptops or personal computers was down 6% last year, as reported by the survey's respondents. In its place, more and more people are wagering via their smartphones; that segment was up a full 10% over 2015's self-reported results.
Within that breakdown, men are more likely than women to gamble on those smartphones or tablets, just as they're somewhat more likely to be an occasional gambler in general (53% to 44%). Let's start at the top, though, and really some of the UKGC's most important 2016 consumer findings:
Overall Gambling Participation
48% — People who have gambled in the past four weeks
53% — Men who have gambled in the past four weeks
44% — Women who have gambled in the past four weeks
17% — People who have gambled online in the past four weeks
This means that the percentage of regular or occasional gamblers who do some or all of their gambling online has climbed to the 35-40% range as well. That figure, according to most industry watchers, is expected to continue to climb in the coming years.
From there, another topline finding jumped to online-gambling specifics:
Online Gambling Behaviour (year to Dec 2016)
97% — Online gamblers who gamble at home
55% — Online gamblers who gamble using a laptop (down from 61% in 2015)
43% — Online gamblers who gamble using a mobile or tablet device (up from 33% in 2015)
26% — Online gamblers who have bet in-play in the past four weeks
The question regarding in-play betting touches an industry hot spot. In-play wagering has become a topic of political debate in countries such as Australia, and while it's generally an accepted norm in the UK and throughout Europe, the niche still has its detractors. The consuer survey doesn't delve too deeply beyond this, except to note that the overall percentage of online gamblers making in-play wagers was up only 1% over 2015. However, that slight rise overall was attributed almost entirely to a 7% rise in popularity of in-play wagering among younger gamblers (18-to-24-year-olds). That's the growth segment for in-play anyway, as of now, with 45% of the 18-to-24 crowd now placing occasional or frequent in-play bets.
Though not covered in the UKGC's topline
It wouldn't be a government report on consumers' gambling habits without an update on problem gambling behaviour, would it? Here's what this latest UKGC report offered, noting that some of the data was incomplete and/or aged:
Problem Gambling
0.5% — People aged 16+ in England who identify as problem gamblers (2012)
0.7% — People aged 16+ in Scotland who identify as problem gamblers (2015)
1.1% — People aged 16+ in Wales who identify as problem gamblers (2015)
Folks in Northern Ireland, seemingly, knew better than to answer the question (!). More seriously, though, if we call it"1%", meaning that percentage of gamblers who admit they have a problem, then that still only represents perhaps a fifth of all gamblers who might be categorized as such when others do the evaluating. Just this week, the University of Bristol released an independent study on gambling behaviors.
According to that separate Bristol survey, the "1%" figure correctly applies to gamblers who self-admitted to a "severe" gambling problem. However an additional 4.5% of respondents reported gambling issues that were "low to moderately severe." Obviously, the degree of severity is a matter of personal belief, as it can often be for dependent behaviours.
In related findings from the UKGC report, the 2016 summary reported that 6% of all gamblers had ever self-excluded themselves from a live or online gambling service. That number is more in line with the Bristol findings, if one ws to equate a voluntary self-exclusion with self-recognition of potentially problematic behaviour. The UKGC also was pleased to find that 37% of all gamblers are aware of self-exclusion and other preventive services for problem gamblers. That's up 8% from 2015 levels.
For those interested in the nitty-gritty, the complete 42-page 2016 consumer report from the UKGC is available here.
2016
Gambling Commission
in-play
online
problem gambling
report
survey
UKGC
United Kingdom
women