As expected, the Court of Justice of the European Union (CJEU) will again issue an opinion against Germany's plans to implement an arbitrary and numerical restriction on the number of sports-betting operators who will eventually be licensed to do business in the country. The latest reports, emanating from German media outlets, are that CJEU officials have contacted counterparts in Germany's government in recent days, advising them that the CJEU will soon issue its latest formal opinion against Germany in the long-running dispute.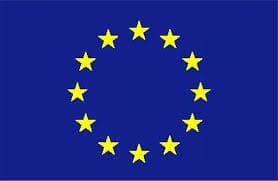 As we've covered here at SBO in occasional updates, Germany has been in a state of continuing conflict with the European Union over Germany's attempts to restrict its sports betting market ever since 2012, when the country first passed its latest Glücksspielstaatsvertrages (State Treaty on Gambling). The new law's opaque and arbitary licensing requirements allowed only 20 operators to be approved, far fewer than the number wishing to offer services to Germany's punters. Germany's state-run LOTTO Hamburg engineered many of the restrictions enacted in 2012 as a way to restrict market competition, but the legal challenges to the 2012 Treaty soon mounted.
After losing important decisions in both the German state of Hesse and at the CJEU, Germany's 16 states banded together to create a "Second State Treaty," which was much the same as the first one, except it attempted to allow license approvals to as many as 40 prospective operators, rather than the original 20. The idea was that all of the 35 operator applicants who cleared Germany's initial licensing hurdles — something of a background check, it seems — would thus likely be approved. Those 35 applicants were essentially granted temporary approvals allowing them to serve German customers in the meantime, though that didn't address the core issue, the opaque and capped application process.
And on that — "No good," is what the CJEU appears poised to rule, based on the latest reports. It's exactly what we predicted would happen a year ago: Since Germany's licensing laws remain both arbitrary and number-based, it still has the potential to run afoul of the EU's free exchange of trade and services mandates.
As we predicted last year (check down at the bottom), the changes Germany's state ministers agreed upon were never going to pass EU muster anyway, and they well should have known that at the time. German officials rushed through the amendments last fall, and they are scheduled to vote on the so-called "Second State Treaty" on Wednesday. The CJEU's notification is something of a shot over the bow: Germany can g ahead and approve the changes, but they'll likely be rendered moot. That would leave Germany still in violation of the TFEU (Treaty on the Functioning of the European Union) as it pertains to sports-betting services.
As we said last time, rinse and repeat. And we can say rinse and repeat again.
If there's any forward movement to report, it's that all prospective German licensees have been submitted their corporate tax payments anyway, in accordance to the levies established elsewhere in the "State Treaty" updates. Those tax rates are almost certainly going to stay in effect no matter what form of a law Germany finally enacts that passes European muster, no matter all this stupid legal dithering and ruffling of feathers that's going on in the meantime.
If one looks back over the past 15 years, virtually every EU member country has come afoul of the EU's free-trade mandates pertaining to various gambling services. That's particular true (but not exclusively so), regarding online gambling. Gambling in general remains a hot-button test as to whether broad-scope trade agreements between countries can work in the long, long term. The answer to that, as evidenced by this silly German mess, remains uncertain.
CJEU
European Court
European Union
German
sports betting