William Hill Fined £6.2M for Multiple Money-Laundering, Social-Responsibility Lapses
The United Kingdom Gambling Commission [UKGC] today announced a severe penalty package to be imposed on the long-time king of the UK gambling scene, William Hill, for what the Gambling Commission described as a "systemic senior management failure to protect consumers and prevent money laundering." The total amount of the penalty package to be paid by William Hill is at least £6.2M, and it may well climb higher.
The combined penalty is the result of ten different ongoing investigations conducted by the UKGC into cases where individuals had stolen large amounts of money from others, typically those individuals' employers, and then gambled that money away at William Hill. According to the UKGC, all of the case involved wagers placed at William Hill between November of 2014 and August of 2016.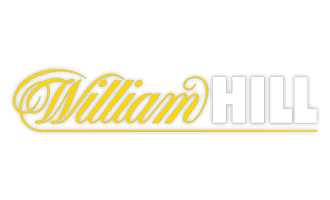 William Hill's multimillions hand-slapping comes as a result of what the Gambling Commission described as the company's "senior management fail[ing] to mitigate risks and have sufficient numbers of staff to ensure their anti-money laundering and social responsibility processes were effective." More to the point, the company failed to ensure that these high-rolling bettors had legitimate sources for their funds.
All ten of the customers linked to wagering at William Hill were found to have obtained their funds via criminal offences.
A detailed report offered by the UKGC did not provide breakdowns for all ten of the episodes, but a sampler featuring five of the cases illustrated the ongoing problems:
A customer was allowed to deposit £654,000 over nine months without source of funds checks being carried out. The customer lived in rented accommodation and was employed within the accounts department of a business earning around £30,000 per annum.
A customer was allowed to deposit £541,000 over 14 months after the operator made the assumption that the customer's potential income could be £365,000 per annum based on a verbal conversation and without further probing. The reality was that the customer was earning around £30,000 a year and was funding his gambling habit by stealing from his employer.
A customer who was allowed to deposit £653,000 in an 18 month period activated a financial alert at WHG. The alert resulted in a grading of 'amber risk' which required, in accordance with the licensee's anti-money laundering policy, a customer profile to be reviewed. The file was marked as passed to managers for review but this did not occur due to a systems failure. The customer was able to continue gambling for a further six months despite continuing to activate financial alerts.
A customer was identified by WHG as having an escalating gambling spend with deposit levels exceeding £100,000. WHG interacted with the customer seeking assurance that the customer was 'comfortable with their level of spend'. After receiving verbal assurance and without investigating the wider circumstances the operator continued to allow the customer to gamble. In our view that interaction was inadequate and did not review the customer's behaviour sufficiently to identify if their behaviour was indicative of problem gambling.
A customer exceeded deposits of £147,000 in an 18 month period with an escalating spend and losses of £112,000. WHG systems identified the issue but its only response over a 12 month period was to send two automated social responsibility emails. Our view is that this action alone was not sufficient given the customer's gambling behaviour coupled with the severity of the losses.
As it was, the total could have been even higher. The penalty package probably does not include the recent case of Dundee, Scotland's Mark Conway, a senior IT analyst who embezzled over £1 million from the Dundee City Council. Conway gambled that stolen money away on several sites, with some of the largest wagering occurring at William Hill. The company, though, voluntarily repaid £500,000 to the Dundee council just a couple of weeks back. That amount represented the portion of the embezzled money Conway wagered and lost at the Hills.
William Hill's penalty package of £6.2 million is comprised of about £1.2 million to reimburse victims of their customers' thefts, and about £5 million in accumulated fines for the multiple consumer-protection and money-laundering violations. Those figures are a baseline and could climb even higher, pending further developments within the UKGC's ongoing investigations.
According to Gambling Commission Executive Director Neil McArthur, in announcing the penalty package, "We will use the full range of our enforcement powers to make gambling fairer and safer.
"This was a systemic failing at William Hill which went on for nearly two years and today's penalty package – which could exceed £6.2m – reflects the seriousness of the breaches."
Added McArthur, "Gambling businesses have a responsibility to ensure that they keep crime out of gambling and tackle problem gambling – and as part of that they must be constantly curious about where the money they are taking is coming from."
The penalty package paid by William Hill ranks among the largest in UKGC enforcement actions. It reaffirms the agency's efforts in recent years to force gambling funds to reimburse victims of theft if the criminals in turn use those stolen funds to gamble with UK-facing companies, almost inevitably contributing to those companies' profits.
fine
Gambling Commission
money laundering
penalty
penalty package
social responsibility
UKGC
United Kingdom
William Hill