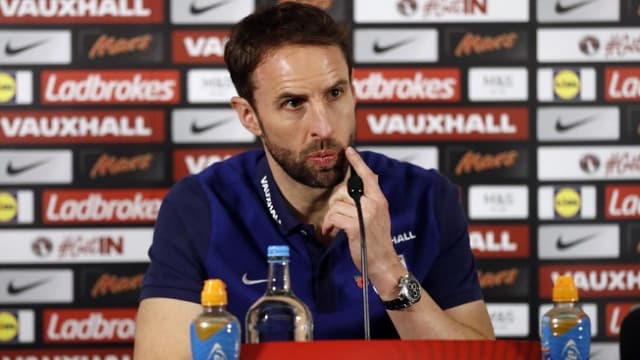 I've always loved International Football. That's not a popular opinion. It's now regarded by many fans as an inferior product that disturbs their fantasy football progress. My TV football watching began back at a time when there was no live league football shown so maybe the first fifty games I saw were international games. Hence it's always been my first love.
One of the best things was that it had a reliable cycle. A summer tournament in an even-numbered year followed that September by the start of qualification for the next tournament. Qualification which would take thirteen months to complete, followed by the draw for the summers finals. The frenzy of the build-up; who should be selected in the squad; the Panini sticker albums; the ticket rush; the hype. Live the hype.
So, like many, I was unhappy with this new UEFA Nations League malarkey. Surely everything was already fine and reliable. Why risk messing it up? Especially with such a bizarre-looking concept with a methodology to blow the minds of most football fans.
How Does the Nations League Work?
Kevin in the next cubicle was the latest to ask me "Hey JK can you explain this new-fangled Nations yoke." It was with a heavy heart that I went with "OK, here's my standard Nations League explanation. We have 55 football nations in Europe – they were ordered 1 to 55 by UEFA coefficient ranking and divided into groups of First 12 (the best teams), Second 12, Third 15, Fourth 16 (the diddy teams). Within those groups, they were further divided into mini-groups of three or four teams who play a normal round-robin home and away. The winners of each round-robin at the Top Tier go into a Finals Tournament. The winners at the other levels get promoted up one league. The bottom team at each level gets relegated."
Kevin is a clever lad, so he understood all that, but he followed up with "So how does it tie into the Euros – England and Holland have qualified now, have they?" And this is a rabbit-hole. You just know you will lose your audience about 20% of the way through a spiel that goes, "No-one has qualified for the Euros yet, but the teams have been ranked 1-12 or 1-15 etc. based on their performance within each of the 4 Nations League Tiers. There'll now be a normal qualification process with ten groups of five/six teams seeded on their Nations League performance, and the top two in each group qualifies for Euro 2020. Obviously, the other 35 countries will have failed to qualify, but if they were amongst the Top 4 performers within their Nations League Tier who haven't qualified, then they'll get a play-off spot. It will be a difficult play-off with four teams chasing one place so not to be relied upon."
At this stage, Kevin wandered off and he broke into a quicker stride when I shouted "Don't you want to know what happens if there's only three teams in a Tier who've failed to qualify? There's a really clever readjustment to select the fourth play-off team from another Tier but without penalizing those teams who won their round-robin group". Who can blame him for jumping ship on this conversation because realistically, we are at the 'Alan Partridge Guide to The World Cup' level of explanation at this stage.
An Unexpected Success
It's fair to say this Nations League shouldn't have worked. It was unwanted by fans, even by fans of international football who didn't quite trust what they were being sold. It was relentlessly ridiculed by pundits who didn't understand it, who made no effort to understand it, and absolutely rejoiced in their ignorance as only football pundits can.
However, with hindsight, it's been a reasonable success. Just about everyone took it seriously on the pitch and there were some cracking games in every Tier. Pride of place must go to the last set of Tier One games. Switzerland v Belgium, England v Croatia, and Germany v Netherlands gave us three great encounters. Qualification to the final stage twisted and turned, and incredible comebacks were successfully accomplished. Our tipsters made excellent cases for England and the Netherlands to get through, albeit not quite by the eventual route or scoreline.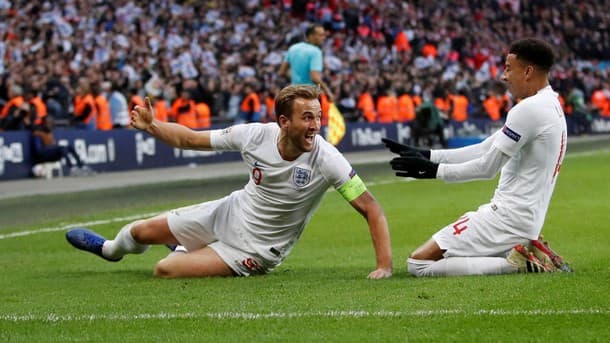 As a viewing spectacle, the entire Nations League was so much better than the friendlies which it largely replaced. Attendances went up as the round-robins progressed and fans realised that this was a concept which would deliver competitive encounters between evenly matched teams. Even the pundits finally realised that you didn't actually 'have to be a rocket scientist to understand it'. There was no magic Nations League qualification formula. It was just games of football in a similar system to our domestic leagues.
All is by no means perfect though as there are some definite design flaws. Surely no fan of the EPL would ever suggest that rather than relegating the bottom three teams that they should relegate the bottom SEVEN? Yet this is effectively how the Nations League is operating, with 4 of 12 getting relegated from Tier 1.
Tier 2 is even more extreme. This started with twelve teams that UEFA believed by their rankings ten months ago to be 13th-24th in Europe. Yet only 4 of these 12 will be in Tier 2 for the September 2020 renewal. The other 8 have been promoted or relegated. This isn't good for stability or for being able to ascertain what 'Tier 2 standard' is. This is a price we must pay for a structure which minimises dead rubbers and creates exciting scenarios where both promotion and relegation are possible for a team on the final match day.
The Nations League Finals
Did we learn anything useful going forward? It's hard to know but the results of Tier 1 and Tier 4 are interesting. UEFA wants to declare an outright Nations League Champion, so the 4 mini-group winners Portugal, England, Netherlands and Switzerland will play semi-finals and a final next summer in Porto and Guimaraes. That would seem to be a decent edge for European Champions Portugal, yet we have a situation where England are the 3.00Bet €100 to win €3002/1Bet £100 to win £300+200Bet $100 to win $3002.00Bet HK$100 to win HK$3002.00Bet Rp100 to win Rp300-0.5000Bet RM100 to win RM300 jollies with 888Sport while Portugal are available at 3.25Bet €100 to win €3259/4Bet £100 to win £325+225Bet $100 to win $3252.25Bet HK$100 to win HK$3252.25Bet Rp100 to win Rp325-0.4444Bet RM100 to win RM325 with Bet365.
This seems wrong as there's nothing in their profiles over the last three years to put England ahead, and home advantage must mean something. Portugal cruised their group whilst everyone else relied on late miracles. They will surely have Ronaldo back, who has been missing since summer. They look like the team who should be favourite – though some might want to wait for the draw to be made (December 3rd).
At the opposite end of the competition, we should look at some Tier 4 teams as potential punts. There may be an attitude from bookmakers of 'they were all rubbish groups, but someone had to win' which will disregard the victors. I definitely see Kosovo being consistently underrated for a while yet as it's still a 'sympathy' country in many people's eyes. However, it's a 2M population country where football is the clear number one sport, so there's a solid base there.
Euro 2020 Qualification
The Yugoslavia break-up has given us teams who are at worst dour and difficult to beat (Slovenia, Macedonia); some who flirt with qualification (Montenegro, Bosnia/Herzegovina); and those who generally qualify and subsequently expect to go deep (Croatia, Serbia). Where will Kosovo ultimately end up on the football ladder? Who knows, but I suspect in the short term they will be priced up as being just a step-up from a minnow. Georgia and Belarus also look to have potential in the Euro2020 qualification campaign though Georgia are less of a secret to UK bookmakers after wins/draws with Scotland, Wales, and Ireland in recent campaigns.
In general, there is huge potential for lesser countries to make a move now. Three things are in their favour – this Nations League, the expanded Euros, and the 2026 World Cup that gives Europe 16 places instead of the current 13. Countries who previously didn't try/didn't invest in football because it was impossible to make progress will now be in carpe diem mode. There are games to be won, and qualification is now a realistic possibility.
Conversely, if we see these countries improving, then some existing mid-level countries must be vulnerable. I'd be looking at Greece, Ireland, Hungary, and Bulgaria as being at risk in qualification matches against the likes of Georgia, Kosovo and Belarus. We'll know a lot more when the draw is made as there'll be some soft groups and some nightmare ones. Set your diaries for 1st December. It's the excitement of another qualification campaign. Can you feel it?
England
Euro 2020
Portugal
UEFA Nations League