The legal war between Irish gambler Megan McCann and prominent sportsbook Bet365 is unlikely to end any time soon. On Tuesday, the Belfast High Court hearing the case ruled that no new action in the matter will be taken until 2019.
The high-profile case centers on Bet365's refusal to pay £1,009,960 in winnings and initial stake that the then-18-year-old McCann placed on a large number of accumulator bets on June 22, 2016, given the virtual certainty that McCann's bets that day were funded by a third party in contravention of Bet365's (and most operators') terms of service.
McCann wagered a total stake of £24,960 on a large number of each-way "Lucky 15" bets combining 12 selections in four races at Bath, Kempton and Naas. Each of the individual wagers was made for £13, and when a large number of the bets came in, McCann was supposedly due a whopping £984,833 payday.
Instead, after a brief investigation, Bet365 withheld both the £984,833 win and the initial £24,960 package wager, citing the high likelihood in the operator's opinion that McCann's wagers were placed on behalf of an unnamed third party. Such third-party wagering bans are industry standard, designed to prevent betting syndicates from using runners to wager large amounts via multiple bettors — often at the same time — to exploit favorable lines.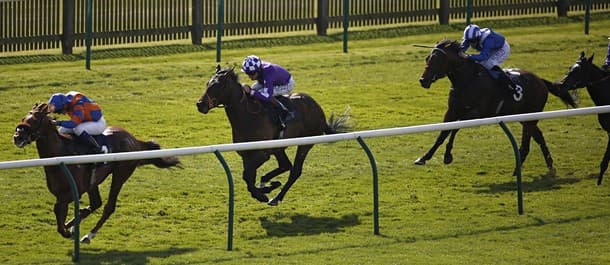 McCann's situation may not involve syndicate-based wagering, yet neither she nor her lawyers have issued any sort of statement or claim denying Bet365's assertion that she was placing wagers for or being backed by another party. Her young age alone was likely a red flag for Bet365's auditors, who verified her identity but still suspected something was amiss.
Instead, the lawyers representing McCann have claimed "unconscionable practices" by Bet365, along with the allegation that the third-party bettor rule was buried in legalese that bettors almost never read. That begs the issue, of course, that the deep-pocketed sharp who likely funded McCann's wagers would almost certainly know about such rules.
McCann's attorneys have also raised the argument that selective enforcement of such a rule is in effect a violation of consumer rights, though that argument has a bit of the stink to it as well: No sportsbook on the planet has the resources to investigate the true source of funds for every wager placed, and thus books are relegated to sampling high-value and suspicious results, as happened in the McCann episode.
Tuesday's hearing was actually the latest in a series of technical decisions regarding the case. In a brief hearing before High Court Master McCorry, both sides agreed that McCann's lawyers would file a revised statement of claim. The specific part of the claim to be changed was not detailed in a couple of brief updates on the hearing, though one thing that does not appear to be occurring is the removal of the "unconscionable practices" allegation that bet365 found unacceptable.
The next hearing is scheduled for December 14, at which point lawyers on both sides will attempt to agree on a formal statement of claim, at which point the matter can proceed.
As Andrew Montague, McCann's solicitor, explained, as reported by Racing Post: "The main thrust of the statement of claim will remain in place. What was agreed was a procedural amendment to bring focus to what is disputed."
Public sympathy tends to fall on the side of the bettor in such matters, though these rules banning third-party involvement — with the backing of regulators around the globe — have existed for decades as a way to battle organized crime. In this matter, the applicable rule allows not only for the confiscation of winnings, but of the original wager as well.
It's technically true that such rules could prevent, for instance, one spouse from placing a wager for the other, but the reality is that such wagers would never be policed in that way.
If that makes enforcement of the rules "selective" as claimed, it's also likely a necessary evil, and there's a good chance that the difference between the letter and the spirit of the applicable rules and laws will play prominently before this matter is resolved.
bet
Bet365
bettor
hearing
McCann
Megan McCann
third party
Wager