Amid a turbulent stretch including the reporting of an overall down year in 2018 for profits and upcoming back-tax battles elsewhere in Europe, British Isles stalwart Paddy Power Betfair has announced its plans to take on a new corporate name, Flutter Entertainment, in May.
According to Paddy Power Betfair CEO Peter Jackson, the purpose behind the name change is to promote the "increased diversity" of the company's offerings, which after a couple of recent acquisitions now number six — Paddy Power, Betfair, Sportsbet, FanDuel, TVG and Adjarabet. The name change will be proposed for shareholder approval at Paddy Power Betfair's annual general meeting in May.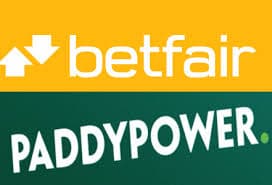 "With a growing portfolio of brands," Jackson said, "we plan to rename the Group as Flutter Entertainment plc. There are no plans to use this historical name for consumers, and we will seek shareholders permission for the change at our forthcoming AGM."
Jackson also claimed that the move to a new corporate name was imperative, though whether settling on the overly generic-sounding "Flutter" will bring long-term gains in the company's corporate needs will take some time to prove out. At the very least, "Paddy Power Betfair" was more than a mouthful, and it was invariably shortened to Paddy or PPB in common use anyway. Besides, neither the Paddy Power nor Betfair brand name is disappearing; they'll still be front and center in their favored markets.
It also turns out that the Flutter name isn't exactly new; it dates all the way back to 2001, as part of an old corporate acquisition by Betfair. It's been yanked out of the archives on the cheap, as Jackson noted, "It didn't cost us anything with branding consultants." And who knows? If the name is warmly received, it could be slapped on a brand offering, somewhere down the road.
Yet the sniping over the proposed name change has already started. The Irish Times' Joe Brennan quickly slagged the proposal, stating, "The name Flutter Entertainment plc couldn't be more tone deaf, at a time when the entire gambling industry is already suffering from an image problem." Brennan added, "For a company that spends millions on marketing and advertising every year, it might have been money well spent if it had brought in some experts."
Gambling marketing and advertising in the UK and Ireland has already entered a post-fun stage, and Brennan's screed plays right into that. "The group's planned new name, however, jars with that agenda," he concluded.
Yeah, whatever. If a company has to resort to such political mollycoddling over a corporate name not used directly with any brands, then the nanny-staters are pushing things too far. Meanwhile, Paddy (Power Betfair) has more serious concerns on its plate. For example, there's the matter of the €55 million in back taxes claimed by Greece and the German state of Hesse. €15 million of that is claimed by Greece in connection with Paddy Power's offering of services there in the years 2012-2014. The Hessian assessment is in connection with Betfair's operations there in 2012 and earlier.
Both jurisdictions have included stretches of unclear and court-challenged regulatory oversight. PPB is appealing both assessments, though the company's chances of prevailing are slim. Other operators face similar back-tax assessments.
Flutter
Paddy
Paddy Power
Paddy Power Betfair
PPB