DraftKings Facing Class Action Lawsuit Over Botched Sports Betting National Championship
Speaking of strange sports-betting tales emanating from the United States, there's the matter of the Sports Betting National Championship, a betting contest with a twist that DraftKings, the global market leader in daily fantasy sports (DFS), served up to its newly-opened market of sports bettors in the US state of New Jersey. This Sports Betting National Championship, or SNBC, ran from January 11-13 at DraftKings' live-betting sportsbook outlets in New Jersey and was designed to merge traditional sports wagering with the contest aspect that defines DFS.
On paper, the idea seemed like a neat, new wrinkle to offer to dedicated sports-betting enthusiasts… noting that the entry fee for this contest was USD $10,000. (The SNBC guaranteed a $2.5 million prize pool and drew 192 well-bankrolled entrants.) However, as it turned out DraftKings turned out to be woefully unprepared and under-technologied to be able to make the thing work as imagined and promoted. The end result of this new contest may well be a hit of several million of those US dollars to DraftKings' bottom line.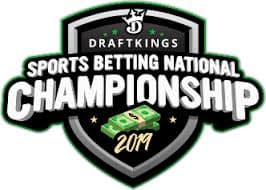 The class-action lawsuit features prominent poker professional and high-stakes sports bettor Christopher Leong, and it alleges among its claims what everyone involved in the contest already knew: DraftKings did not grade wagers placed within the parameters of the contest on a timely or even basis, meaning that some contest participants were quickly able to turn around the proceeds of earlier bets and re-wager their contest funds, while others waited for an hour or two while their previous winning bets remained frozen and uncredited back to their contest bankrolls.
The whole thing came to a head during the last major sporting event included in the contest, a Sunday night (January 13) NFL playoff game between the Philadelphia Eagles and New Orleans Saints. Many contest participants were locked out of wagering on this game, but not all, and the entrant who had been in first place at the time, Rufus Peabody, was among those locked out. Unable to wager a chunk of his contest-leading bankroll, Peabody had to sit by and watch two other SBNC entrants pass him by with successful wagers on various lines offered during the game.
Peabody still officially took third in the SBNC, for $250,000, but that still pales in comparison to the $1,000,000 first prize he was effectively blocked from winning. Interestingly, Peabody had not at last report committed to joining the lawsuit, though it was among the options he was considering. However, lead plaintiff Leong (who did not earn a cash prize in the SBNC) is already supplemented by at least five additional SBNC participants and likely plaintiffs as this class action moves forward.
As it turned out — and as reviewed directly in the legal complaint by this SBO contributor — the problems with the contest stretched well past a poorly-leveled lockout and the randomly slow grading of earlier contest wagers. Though the contest was limited on its third and final day to board-based lines on the two prominent NFL playoff games, the first two days of the contest allowed participants to place wagers on any line or any event that DraftKings offered.
Since most of the SBNC's entrants were making large wagers from their initial real-money, $5,000 contest bankrolls, this meant lots of arcane and unique wagers of the type that often require second-level review and approval at virtually any sportsbook anywhere. DraftKings wanted this action in the contest, yet it had no way to process these wagers in any sort of balanced or timely manner. As evidenced within the complaint, two different contest entrants might have made essentially the same wager, for the same amount (say, $1,200), yet one might have had the wager denied upon review while the other's wager was accepted. Apparently, no plans had been made by DraftKings to deal with such wagers within the framework of the SBNC.
More hilarity ensued in the grading process, when some of the SBNC's entrants alleged that thy successfully contacted DraftKings' graders to have their winning wagers credited back to their contest bankrolls, while others without the same insider access were left with frozen contest funds. The whole thing rendered the contest into a farce, likely turning this interesting concept into a one-time affair. Not only is DraftKings facing millions of dollars in potential legal exposure to the contest's unfairly treated entrants, it may also face hefty sanctions from New Jersey's Division of Gaming Enforcement (DGE), the regulatory body that will almost certainly be investigating the matter.
The SBNC might have been a good idea in the abstract, but as put into practice, it turned out to be a major blunder for DraftKings. What remains to be seen is how expensive the blunder turns out to be.
Championship
Christopher Leong
class action
DraftKings
graded
lawsuit
lockout
national
New Jersey
Peabody
SBNC
sports betting
United States