The final set of Rugby World Cup group games take place this weekend. For some teams, it is 'win or go home'. For others, wins will mean lower ranked opposition in the next round. Here are the big games which will decide the shape of the quarter-finals.
Ireland v Samoa – Saturday 12th October 11.45 am BST
Ireland would have hoped to have their group wrapped up by now so they could take the opportunity to rest players. However, the shock defeat to Japan leaves them needing one more win to qualify. Samoa are already eliminated but have shown enough to indicate they can cause Ireland problems in the early part of the game.
Ireland should get the required win. However, in order to top the group and avoid the mighty New Zealand in the quarter-finals, they will also require Japan to slip up against Scotland.
Fun Fact – This decade has seen Samoa gain wins over Australia, Wales and Scotland. Is it time for another big scalp?
Japan v Scotland – Sunday 13th October 11.45 am BST
Japan blew this group wide-open with their epic victory over Ireland. They head into their final group game with three wins but are not yet guaranteed qualification for the knock-outs.
Scotland started terribly with a heavy defeat against Ireland. They have recovered since then against weaker opposition, but Japan on home soil will be a massive test. The 72K capacity Yokohama stadium will be a wall of noise and this could be the best game of the tournament so far.
Fun Fact – Japan were eliminated at the group stage in 2015 despite three wins. They will be hoping history doesn't repeat itself.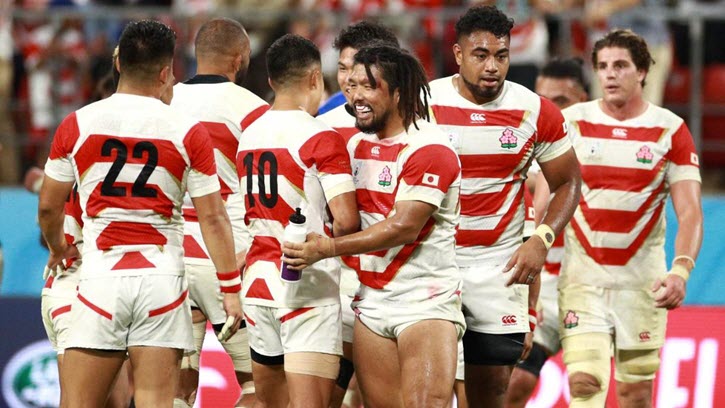 New Zealand v Italy – Saturday 12th October 5.45 am BST
A very early start for this encounter. This is probably mission impossible for Italy, but at least they have put themselves in a position where they are still alive going into their final group game.
Get the win whilst denying the All Blacks a losing bonus point and they will go through. Poor discipline means some of their first-choice players are suspended. But miracles can happen. Finché c'è vita c'è speranza.
Fun Fact – New Zealand have won all 14 of their encounters against Italy, with an average winning margin of 49 points.
England v France – Saturday 12th October 9.15 am BST
Pre-tournament this looked like it could be a pivotal encounter. Unfortunately, because both teams defeated a disappointing Argentina side, there is little at stake.
Both are already qualified, and the winner of this match will top the group. This could be a poisoned chalice though. The runner-up will have an extra day before their quarter-final and will also avoid a likely semi-final against New Zealand.
Fun Fact – There have only been three drawn games in the history of the competition. Could we see the fourth draw here?
England
France
ireland
Italy
japan
new zealand
rugby world cup
Samoa
Scotland