Your time in the purgatory that is the international break is over and the heavenly Premier League awaits. Dan Fitch guides you towards enlightenment with his statistical analysis.
Check out his surprising Premier League stats below.
1. Everton v West Ham
Everton have lost their last four games. If they are defeated by West Ham then Marco Silva's time as a strangely in-demand Premier League manager will surely be over, as everyone will be able to finally agree that he's not very good.
The omens do not look positive for Silva. Everton have only scored with one of their last 47 shots in the Premier League.
2. Tottenham v Watford
Another manager under pressure is Mauricio Pochettino. After losing 7-2 at home to Bayern Munich and 3-0 away at Brighton, Spurs can ill-afford to lose when they host rock bottom Watford on Saturday.
The good news for Pochettino is that the stats suggest that Tottenham are unlikely to do so. Spurs have won their last nine top flight games at home to Watford, which includes all six Premier League matches.
3. Wolves v Southampton
Have Southampton started the season well? Absolutely not. They're 17th in the Premier League and are only outside the relegation zone by virtue of three other teams being even lousier.
Yet as bad as the Saints have been, they are curiously reliable from a defensive perspective on the road. No other EPL club have kept more away clean sheets in all competitions this season than Southampton's four from six games.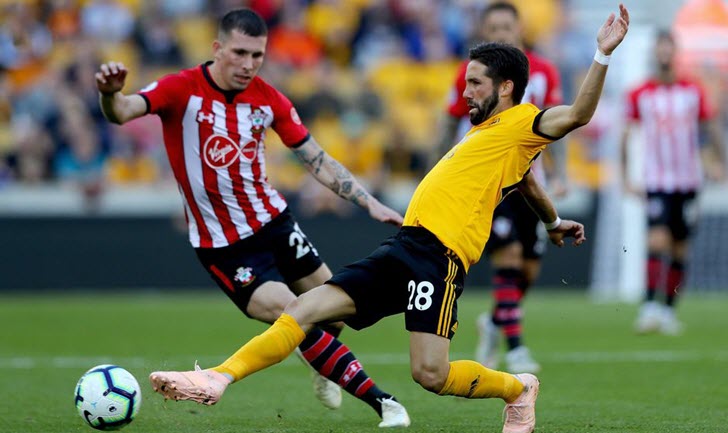 4. Crystal Palace v Manchester City
Have you ever noticed that Manchester City are pretty handy when it comes to passing a football around?
There have been 19 goals scored this season in the Premier League that involved ten passes or more. Of those goals, eight have been scored by Manchester City. A lot of time has passed from the days when they used to just lump it up to Niall Quinn and hope for the best.
5. Liverpool v Manchester United
Mohamed Salah is an injury doubt for Liverpool's match against Manchester United on Sunday, which might not be as bad news as it first seems.
Salah has not scored or assisted a goal against Manchester United in four appearances and they're the only club that he's faced more than once, without doing so. Perhaps carry on recuperating on the sofa for a few more days Mohamed.
6. Sheffield United v Arsenal
Arsenal last faced Sheffield United in a top-flight game at Brammal Lane back in 2006. Considering that's roughly the time when Arsenal went from being a really good team to a not so good one, it's puzzling to see that the hosts have a decent record against the Gunners at home.
Sheffield United are unbeaten in their last four top flight matches at home against Arsenal (W1 D3). Can they extend that run on Monday night?
Arsenal
Crystal Palace
Everton
liverpool
manchester city
Manchester United
Premier League
Sheffield United
tottenham
watford
West Ham
Wolves