The Remote Gambling Association (RGA), which represents 30 prominent international online gambling firms, has issued a call for Portugal to review its taxation and licensing regime for online wagering. The RGA's call for review comes two years after Portugal's government re-opened its online market with a hefty turnover-based tax schedule that absorbed the majority of revenue generated by newly-licensed operators, of which only a smattering (six to date) bothered to seek licenses.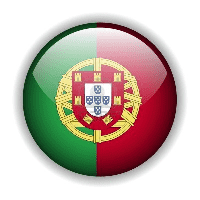 The RGA offered a bit of a smackdown in its call to Portugal to review its licensing system, referring to "its failure to attract almost no licenses." ("Virtually any" would have been more grammatically proper, but the chuffiness was evident, regardless.)
According to the RGA's Chief Executive, Clive Hawkswood, "It is clear from all the evidence that the Portuguese market is not operating in the way that the Government intended. Only six licences have been granted so far, of which just two are for sports betting which compares unfavourably with well-regulated jurisdictions in Europe and cannot be sufficient to channel consumers into the regulated market."
Unstated but also contributing to the dearth of licensed Portuguese operators is that Portugal's population (less than 11 million) offers scant opportunity for growth. Still, one would think that having more than two licrnsed sports-betting operators would better serve Portuguese punters, if indeed the country's bureaucrats were honest about their motives in establishing the new regime.
"In 2015, when the new regime for licensing online gambling was introduced," states the RGA's release, "one of the key policy objectives was to provide Portuguese consumers with an attractive offering that was licensed by the Portuguese regulator. By channelling consumers into the local market the aim was to ensure they received the appropriate safeguards and the government benefitted from the ensuing tax revenues."
The licensing framework installed in 2015 also includes an avenue for review, another of the buttons the RGA seeks to press. However, Portugal's own measurement standard for success isn't quite as clear. The new licensing regime ended the official online monopoly of the country's state-run lottery, Santa Casa de la Misericordia. while also doing away with the grey-market online industry that most Portuguese bettors were patronizing anyway. Yet the Santa Casa de la Misericordia remains in charge of the restructured and firewalled Portuguese online market, meaning six marginally-profitable outside operators is more competition than they want, anyway.
Besides the turnover-rate tax, which at a sliding rate of 8% to 16% leaves little margin for the house, other problems remain within the Portuguese market as viewed by would-be operators. According to the RGA, "There are also a range of regulatory issues, such as the limitations on poker liquidity, which would benefit from reconsideration. If suitable amendments can be made, especially on the tax front, then more operators will take out licences and this in turn will enable the regulator to police the market more effectively." Online poker is directly impacted by a small population pool, as other firewalled Western European countries (France, Spain, and Italy) have already discovered.
The RGA concluded its slap at Portuguese licensors by urging the country to more closely emulate the examples of more successful European online-gambling regimes. The group stated that "viable tax regimes and good regulation" — implying that Portugal has neither — can be successful for their governments, provide suitable protections for their bettors, and enable the market itself to be both competitive and profitable.
The RGA maintains offices in London and Brussels and counts most of Europe's largest sports-betting operators among its 30 members. Currently, RGA members include the following: 888.com, bet365, betfred, betway, Blue Print Gaming, Gala Coral, Gamesys, IGT, Ladbrokes, Microgaming, Meridian, NetEnt, Netplaytv, NYX Gaming Group, Openbet, Paddy Power Betfair, Playtech, PokerStars, Rank Group, SBOBET, Skybet, Sportingbet, Sportech, Stan James, Stanleybet International, Tabcorp, Tipsport, Tombola, Unibet, and William Hill.
licrensing
Online gambling
online sports betting
Portugal
Portuguese
regime
Remote Gambling Association
RGA
tax