Irish sports-betting giant Paddy Power Betfair PLC has announced its acquisition of daily fantasy sports DRAFT in a deal worth as much as USD $48 million. The move by Paddy Power Betfair marks the company's formal entry into the growing DFS niche, and it bodes well for DFS's long-term success on both sides of the Atlantic.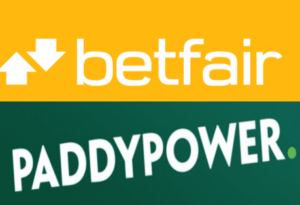 The DRAFT brand, which is framed by PPB as an "early-stage operator", is one of a handful of smaller DFS start-ups that are chasing the dominant market lead of now-merged operators DraftKings and FanDuel. DRAFT, which has its online presence at PlayDraft.com, is expected to be used by PPB to create and expand a growing DFS presence on both sides of the Atlantic.
Daily fantasy sports offers a format in which real-life players generate points based on scoring systems unconnected to actual wins and losses. It emerged in the US as a workaround to that country's near-nationwide ban on sports betting. DFS has been slower to catch on in the European scene, though the significant advantages that savvy sports enthusiasts can garner has it carving out its own niche market, particularly in the British Isles. PPB and other countries have been watching the DFS niche's growth for several years, and PPB is one of the first Euro giants to secure itself a market spot.
Paddy Power Betfair paid USD $19 million up front to acquire DRAFT, which was founded three years ago. An additional sum of "up to $29 million" is due over the next four years, depending on how well the DRAFT brand performs. (One US dollar is equal to about 0.92 euros at today's exchange rates.) PPB expects to invest significantly in DRAFT throughout the rest of 2017, generating a $20 million EBITDA (earnings before interest, tax, depreciation and amortization) hit.
At first, PPB will focus on increasing the presence of the DRAFT brand within the US market, particular as recent changes in DFS formats seek to blur the line between DFS and single-event sports betting. But make no mistake — PPB has picked up the brand with an eye to integrating it across its global brand portfolio.
According to Paddy Power Betfair's chief executive officer, Breon Corcoran, "We are excited to be bringing DRAFT into the Group and to further increase our presence in the United States. DRAFT has a differentiated product and we believe the business, with the support of our marketing and technology expertise, can take share in the fast‐growing daily fantasy sports market".
Paddy Power Betfair is expected to keep the existing DRAFT management and workforce largely in place. Draft will continue to be run by its previous co-CEOs, Jeremy Levine and Jordan Fliegel, while the entire company is expeted to benefit from access to PPG's global infrastructure, including marketing and technology capabilities. One has to wonder if a slight rebranding might also be in the company's future, since the single-word "DRAFT" name, despite the hammy all-caps, tends to be buried among the results of most search-engine results.
Levine commented to Yahoo! Finance, "Jordan and I aren't going anywhere. We are going to continue to run DRAFT together and operate the business independently, but with the added value of tremendous financial support and resources from PPB that will help us take market share by reaching a larger audience, not just of DFS players but all fantasy sports players and more casual sports fans, too". It's the second such sell-off of a DFS brand by Levine, who in 2014 sold his first DFS effort, StarStreet, to DraftKings.
acquisition
Betfair
daily fantasy sports
DFS
DRAFT
Paddy
Paddy Power
Paddy Power Betfair
PPB
StarStreet
United States