From the middle of the Meditteranean Sea comes wind of the next advancements in online sports betting, as government officials in Malta have begun openly embracing new concept such as blockchain technology (the hub cnncept at the root of virtual currencies) and a national betting exchange. Though not directly connected, both topics emerged during a recent speech given by Malta's prime minister, Joseph Muscat, during a speech a week back before the Maltese Parliament's Financial Affairs Committee.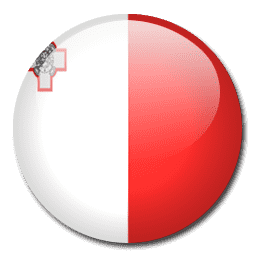 Muscat's comments are of importance on multiple levels, since it's unusual for top-level politicians to grasp the highly technical aspects of blockchain, the distrubted-database storage and communications protocol that anchors cryptocurrencies such as Bitcoin. That Muscat and other Malta gvernment officials have invested time and mental effort might just indicate that the tiny islad republic is truly serious about being the preeminent hub of European online gambling operations.
That's a long way down the road, however, though as reported in Maltese news outlets, Muscat's cabinet has approved the first draft of a national blockchain strategy. Such a coherent strategy, if finalized and implemented, would put Malta years ahead of most of the world in addressing the reality of cryptocurrency use. That capability would fit nicely toward the country's growth in the online-gambling sphere, where Malta is poised to become the EU's preeminent locale should Gibraltar's Breit-related difficulties continue.
As Muscat told the committee, "This is not just about Bitcoin, and I also look forward to seeing blockchain technology implemented in the Lands Registry and the national health registries. Malta can be a global trail-blazer in this regard."
"I understand that regulators are wary of this technology but the fact is that it's coming," Muscat added. "We must be on the frontline in embracing this crucial innovation, and we cannot just wait for others to take action and copy them. We must be the ones that others copy."
Muscat urged not only for Malta to follow his vision, but for the entirety of Europe to do so as well. Muscat urged other European countries to embrace blockchain technology and become part of the future's possible "Bitcoin continent of Europe."
Labour Party MP Silvio Schembri, in an aligning (though "buzzword bingo" loaded) opinion, offered his hope that Malta might become the "Silicon Valley" of the European Union and Europe in general. Said Schembri, "We should aim to have the world's best environment for the development and commercialisation of Fintech models and disruptive innovation. The government should ensure that Malta has the appropriate regulatory framework, the right tax system and the best infrastructure to support this ambition."
"With our geographical position and weather conditions, strong financial system, skills base, entrepreneurial spirit and can-do approach, Malta can truly serve as a test-bed for new sectors and foreign firms to test their new technology and products locally."
Muscat also told the parliamentary committee that plans are in motion to create a national betting exchange. Details haven't been offered as yet, but such an exchange would likely provide Malta-based operators a risk-mitigation advantage by being able to lay off action with their pool partners in real time. Such a betting exchange would also reduce exposure to consumer bettor groups seeking to take advantage of arbitrage opportunities available between competing sites. Such arbitrage opportunities are very short-term in the Internet age, and one of the side benefits of an interchange's virtually instantaneous exchange of lines information is to greatly reduce such "arb" opportunities.
betting exchange
Bitcoin
blockchain
cryptocurrency
Malta
Muscat
national
virtual currency