Portugal's online bettors and major Euro sports betting firms both are looking forward to June 28th, when Portugal officially opens the country's online betting markets to private companies.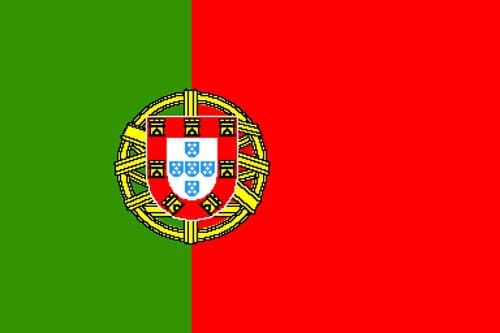 In recent weeks, Portuguese government officials have published rules for the upcoming market opening, bringing a formal end to the one-time legal monopoly formerly held by the country's Santa Casa de la Misericordia. (That agency will still be charged with overseeing the country's new open market.) Tens of thousands of Portuguese punters, of course, have participated on gray-market sites that were not officially licensed for the Iberian Peninsula country of 10.5 million people.
In addition to online sports betting, online poker, casino games and other forms of online gambling will also be covered under the new open-market regime.
A statement from Portugal's Council of Ministers praised the new codes' pending implementation, stressing that the country's upcoming market opening will fall in accordance with European Commission and EU protocols, the same catalyst for similar market movements in other EU countries.
According to the Council of Ministers statement, "The bill will proceed with the regulation of online gambling in line with the recommendations issued by the EC on this matter and the international best practices.Licenses will be awarded to all the companies that will ensure the full respect of a set of financial, economic and technical requirements."
It's not yet clear how many of Europe's major betting companies will rush to obtain the new licenses for doing business in Portugal. The country hopes to bring in as much as €25 million annually in new tax revenue from the opening of its sports betting market, though the structure of the new tax regime may mean that only a few larger firms may take the plunge.
Portugal's new codes call for taxes being charged on each operator's total gambling handle, rather than on net revenue, possibly leaving some smaller operators open to potential losses in case of a lengthy losing streak, particularly since the variable rate of "sports betting turnover" will range from 8 to 16 percent, leaving little or no room for variance.
Casino games and online poker, by comparison, are to be taxed on a gross gaming revenue (GGR) basis, beginning at 15% for operators with an annual income of less than €5 million annually, and stepping up in 3% increments to a max of 30% for operators exceeding €10 million in annual income. The overall high rates mean that only a handful of firms are likely to formally apply for licensure in a process that has already begun, particularly since any prospective licensee must post a €500,000 surety in conjunction with its license application.
However, for the Portuguese bettors themselves, the new regime offers good news: Winnings from online sports bets will be tax-free, thereby eliminating much of the incentive for the country's online bettors to continue patronizing gray-market sites.
Portugal's new online-gambling market looks as though it's set up to be an arena where the only the largest and fittest have a decent chance to survive and thrive. Portuguese punters might see a few of their favorite brands and sites disappear, with perhaps a smaller handful of others arriving to take their place. Overall, though, Portugal's online betting numbers are likely to grow in direct response to the official opening of its market.
Online gambling
Portugal
sports betting