No less than 13 class-action lawsuits have been filed against Manny Pacquaio in the wake of Pacquaio's loss by unanimous decision in last Saturday's welterweight unification championship bout, largely claiming that Pacquaio deceived vast numbers of ticket purchasers, pay-per-view (PPV) telecast viewers and even legal sports bettors in Nevada, where the boxing bout was held.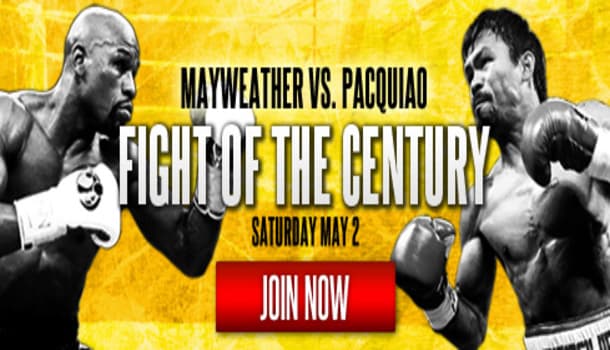 At last count, according to an ESPN update published yesterday, 13 lawsuits have been filed against Pacqauio and his promotional company, Top Rank Boxing, in at least different states. Several of the lawsuits also list Pacquaio's opponent, Mayweather, and Mayweather's promotional company as defendants as well.
A 14th known lawsuit was discovered during independent searches by your loyal SportsBettingOnline scribe. That was filed on Tuesday, May 6th, in a federal US District Court by plaintiffs in Pennsylvania, and like all the others, is a class-action matter.
The other 13 known lawsuits have emerged in California (3), Nevada (3), Florida (2), Maryland, New Jersey, Illinois, Texas and New York. More US-based lawsuits may emerge, as well as possible international efforts, all likely to target pieces of the juicy nine-digit PPV haul the fight and associated card picked up last Saturday night.
In the US alone, pay-per-view watchers ponied up $99.95 per cable hookup to watch the 12-round bout, only to learn as last week unfolded that Pacquiao had sought treatment for an injured shoulder, and have even requested permission from Nevada boxing officials to receive an anti-inflammatory injection before the fight. (Nevada boxing regulators denied the request.)
Injuries happen, but the looming legal problem for Pacquiao and Top Rank is that Pacquiao and his handlers appear to have intentionally failed to disclose the injury during required pre-fight checks. News and sports outlet's around the globe have published the form showing Pacquaio and his handlers seemingly failing to disclose the injury; if you haven't seen it yet, here's a quick link to last week's Daily Mail piece, with an image of the signed form.
Pacquaio himself admitted in post-fight interviews that he felt he was at no more than 60% effectiveness against Mayweather, and that quote is sure to be brought up time and again as the various lawsuits move forward.
Two boxing fans, Allan H. Gordon and Seth J. Lamb, brought the Pennsylvania action against several defendants, including Pacquaio and Top Rank. The lawsuit notes the immense promotional buildup in advance of the bout — it was billed as "The Fight of the Century" — and also submits the injury-disclosure form in which Pacquaio's shoulder injury wasn't disclosed.
The lawsuit by Gordon and Lamb names several additional defendants, including Showtime Networks, Home Box Office, Mayweather Promotions LLC, plus several of the primary agents involved, Michael Koncz, Bob Arum and Todd Duboef. The filing also repeats statements that emanated from Pacquaio's camp that asserted that Pacquaio was forced to take a two-week training break to rest his injured shoulder, for which surgery has already been performed.
The filing also asserts possible negligence on the part of the Nevada Boxing Commission, though the Nevada commission is not named as a defendant, for failing to postpone the fight once it learned of Pacquaio's injury, hours before the opening bill. Whether the state's boxing officials bowed to what was likely huge corporate pressure to allow the fight to go forward is sure to be brought up if any of these cases go to trial.
Pacquaio and Top Rank are already mounting their defense, legal teeth bared. A Top Rank lawyer, Daniel Petrocelli, told ESPN, "This is a frivolous lawsuit, and we are confident it will be dismissed," in response to one of the three Nevada actions. Whether he's said the same about the other 13 (or more) other lawsuits that have now been filed remains unclear.
In any event, the so-called "Fight of the Century" might, in its wake, show why future billion-dollar extravaganzas such as this might never happen again. Mayweather-Pacquaio was a decade or more in the making, it failed to live up to advance expectations, and now it appears that the fight itself was orchestrated to some extent simply to allow the dollars to flow. None of that is good for boxing at all, and it'll make it even tougher to put together such mega-matches in the future.
class action
Floyd Mayweather
Injury
lawsuit
Manny Pacquiao
Nevada
shoulder
Top Rank