Belgium's fierce battle to control its own electronic borders resumed in recent days with an announcement by the Belgian Gaming Commission (Kansspelcommissie) that is assessed fines 79 Belgian punters who wagered on Betclic Everest, a well-known and veteran online site which is licensed in numerous EU jurisdictions — but not in Belgium.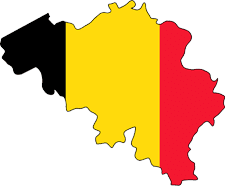 The 79 players, whose names were not individually released, will each have to pay a minimum fine of €200 ($223) for participating on sites within the Betclic Everest family; high-volume and large-bet punters may be subjected to significantly higher fines. Another group of Belgian online bettors is expected to be fined next month, with some of those fines reaching €16,000 ($17,850).
The Betclic Everest group consists of four multi-offering brands and came into existence following the acquisition of the various sections of the old Everest Gaming by Betclic back in 2012, including Everest Poker. Besides the Betclic and Everest brands, Betclic Everest also owns the experienced brands Expekt and bet-at-home.com. A fifth, casino-only site, Monte Carlo Casino, is also owned and operated by the company.
This is far from the first skirmish between Belgium and Betclic Everest, which has long maintained that Belgium's gambling codes are in violation of EU treaties regarding online gambling. In turn, Belgium appears to have targeted Betclic Everest foremost among all Belgium-unlicensed sites that remain accessible to the country's players.
In February of 2012, for instance, Belgian authorities seized €600,000 (about $670,000) from intermediary banking accounts that the Belgian Gaming Commission (BGC) said were being used to transfer funds between Betclic Everest brands and Belgian bettors. Soon after, the BGC announced an investigation into Betclic Everest's ongoing operations and apparent acceptance of Belgian players. In April of 2014, Betclic Everest acquiesced in the matter, in the face of a threatened €1.2 million fine.
Betclic Everest no longer formally accepts Belgian players, though some have apparently continued patronizing the company's brands through the use of VPNs and third-party identities. Belgium is among several countries that unofficially forces its major ISPs (Internet Service Providers) to maintain "blacklists" of unauthorized sites, and it is believed that the Betclic Everest brands are officially blocked by the country. That's part of why this latest series of fines has been targeted at Belgian players themselves, who have created their own workarounds to continue playing on Betclic Everest's sites. The BGC maintains a network of investigators who "monitor" suspect online banking transactions between Belgian bettors and suspected online gambling sites.
Belgium, in turn, is one of several EU members which has repeatedly been questioned by the EU over its methodology for awarding official licenses to online operators. Betclic Everest is not one of the 35 companies officially licensed by the country, each of whom must also maintain a business partnership with one Belgium's land-based casinos.
Belgium's official blacklist includes well over 100 sites, including (besides the Betclic Everest family) such prominent brands as 888, Betsson, Bet365, Betfred, Betfair, PKR, Redbet and many others. Prominent online company bwin.party also wagered a battle with the BGC, being blacklisted for much of 2011 and 2012. Bwin.party was forced to acquiesce after Belgian authorities detained then co-CEO Norbert Teufelberger after citing the company for its unlicensed, Belgium-facing operations.
Bwin.party soon agreed to partner with a Belgian casino in the face of significant fines, and was subsequently granted an operational license. Bwin.party's loud protests in that matter soon achieved ironic status of their, when bwin.party made loud protests against possible future US licensing for PokerStars in New Jersey and elsewhere.
Whether Belgium's restrictive practices eventually face serious court challenges of their own remains to be seen. The European Union for example, has given up on the concept of creating a unified, EU-wide framework for the licensing of online-gambling firms in the face of stiff resistance from several EU member countries. The EU, however, continues to insist that its member countries adhere to existing treaties. Several countries, including Belgium, Sweden and Germany, remain in various stages of European Commission proceedings regarding their online-gambling licensing restrictions, though these cases are expected to take many years to resolve.
In the meantime, both the firms and the players themselves continue to be subject to the whims of the BGC.
Belgian
Belgium
bet-at-home
Betclci
Betclic Everest
Everest
Expekt
fines