As widely reported today in mainstream media, a years-long investigation into alleged corruption within FIFA (Fédération Internationale de Football Association) has led to the United States Attorney General's Office indictment on Wednesday of 14 people affiliated with FIFA and its operation of the quadrennial World Cup competition. Nine of those indicted are current or former FIFA executives, while the other five are prominent officials of marketing and sports-product firms that have worked closely with FIFA.
The FIFA officials indicted did not include reigning FIFA President Sepp Blatter, who was expected to be re-elected with ease to a fifth six-year term on Friday in Switzerland, where FIFA's current executive conference is ongoing. Seven current FIFA officials were among those arrested by Swiss authorities, including two current FIFA vice presidents, Jeffrey Webb and Eduardo Li.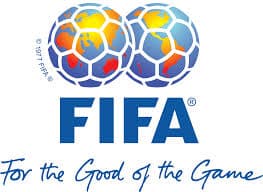 The 47-count indictment was announced Wednesday morning by newly-appointed approved US Attorney General Loretta K. Lynch, accompanied by leading officials of the US's Federal Bureau of Investigation (FBI) and Internal Revenue Service – Criminal Investigations (IRS-CI). The various charges against the defendants include counts of racketeering, bribery, wire fraud and money laundering conspiracies.
The indictments announced today were specifically connected to certain sports-marketing deals connected with the operation of various FIFA events in North and South America, though officials inferred that the controversial and allegedly corrupt bidding competitions to host the 2018 and 2022 World Cups are also part of a possibly continuing probe.
Separately, Swiss officials have also confirmed their own ongoing investigation into FIFA. Six of the seven FIFA officials arrested in Zurich have already communicated their intent to battle against extradition to the US to face the corruption charges.
The US indictment focuses specifically om allegedly corrupt operations within FIFA's CONCACAF, which governs football for North America, Central America and the Caribbean, along with FIFA's CONMEBOL, which serves the same role for South America. The active investigation by the US agencies has been going on since at least 2011, and the allegation suggests that the corruption just in relation to the specific CONCACAF/CONMEBOL episodes specified in the criminal complaint dates back to 1991, and includes at least $150 million in criminal finance exchanges, and likely much, much more.
From a USAO presser released on Wednesday:
The Racketeering Conspiracy

The indictment alleges that, between 1991 and the present, the defendants and their co-conspirators corrupted the enterprise by engaging in various criminal activities, including fraud, bribery and money laundering. Two generations of soccer officials abused their positions of trust for personal gain, frequently through an alliance with unscrupulous sports marketing executives who shut out competitors and kept highly lucrative contracts for themselves through the systematic payment of bribes and kickbacks. All told, the soccer officials are charged with conspiring to solicit and receive well over $150 million in bribes and kickbacks in exchange for their official support of the sports marketing executives who agreed to make the unlawful payments.

Most of the schemes alleged in the indictment relate to the solicitation and receipt of bribes and kickbacks by soccer officials from sports marketing executives in connection with the commercialization of the media and marketing rights associated with various soccer matches and tournaments, including FIFA World Cup qualifiers in the CONCACAF region, the CONCACAF Gold Cup, the CONCACAF Champions League, the jointly organized CONMEBOL/CONCACAF Copa América Centenario, the CONMEBOL Copa América, the CONMEBOL Copa Libertadores and the Copa do Brasil, which is organized by the Brazilian national soccer federation (CBF). Other alleged schemes relate to the payment and receipt of bribes and kickbacks in connection with the sponsorship of CBF by a major U.S. sportswear company, the selection of the host country for the 2010 World Cup and the 2011 FIFA presidential election.
FIFA has long been considered a corrupt organization on the global sporting stage. The group had previously commissioned its own investigation into possible corruption, the squelched the publication of the investigator's findings after too much dirt was seemingly aired. The investigator, US attorney Michael J. Garcia, resigned in protest, while German judge and FIFA official Hans-Joachim Eckert issued a 42-page whitewashing of Garcia's findings. Eckert's report found no problems with the -winning- 2018 and 2012 bids of Russia and Qatar, allowing those major marketing and development projects to continue unimpeded.
The indictments of many of FIFA's top brass has the power to change some of that; international football is healthier than ever, but FIFA itself may be shaken to its core, if not eventually forced to disband. US Attorney General Lynch, in announcing the charges, called corruption within FIFA "rampant, systemic and deep-rooted." As Lynch's presser was being held, US federal agents conducted a raid on CONCACAF's main office in Miami, Florida, seeking additional evidence for use in the case.
Here's the complete list of those indicted (nationality in brackets):
Jeffrey Webb [Cayman Islands]: Current FIFA vice president and executive committee member, CONCACAF president, Caribbean Football Union (CFU) executive committee member and Cayman Islands Football Association (CIFA) president.

Eduardo Li [Costa Rica]: Current FIFA executive committee member-elect, CONCACAF executive committee member and Costa Rican soccer federation (FEDEFUT) president.

Julio Rocha [Nicaragua]: Current FIFA development officer. Former Central American Football Union (UNCAF) president and Nicaraguan soccer federation (FENIFUT) president.

Costas Takkas [United Kingdom]: Current attaché to the CONCACAF president. Former CIFA general secretary.

Jack Warner [Trinidad and Tobago]: Former FIFA vice president and executive committee member, CONCACAF president, CFU president and Trinidad and Tobago Football Federation (TTFF) special adviser.

Eugenio Figueredo [Uruguay]: Current FIFA vice president and executive committee member. Former CONMEBOL president and Uruguayan soccer federation (AUF) president.

Rafael Esquivel [Venezuela]: Current CONMEBOL executive committee member and Venezuelan soccer federation (FVF) president.

José Maria Marin [Brazil]: Current member of the FIFA organizing committee for the Olympic football tournaments. Former CBF president.

Nicolás Leoz [Paraguay]: Former FIFA executive committee member and CONMEBOL president.
Five other business execs, four involved in sports marketing and one in broadcasting, were also indicted:
Alejandro Burzaco [Argentina]: Controlling principal of Torneos y Competencias S.A., a sports marketing business based in Argentina, and its affiliates.

Aaron Davidson [United States]: President of Traffic Sports USA Inc. (Traffic USA).

Hugo and Mariano Jinkis [Argentina]: Controlling principals of Full Play Group S.A., a sports marketing business based in Argentina, and its affiliates.

José Margulies [Brazil; Marguiles is also known as José Lazaro]: Controlling principal of Valente Corp. and Somerton Ltd.
Barely reported in mainstream reports on Wednesday is that the USAO has already reached plea agreements with six other entities in the case, including four individuals and two companies. Among them were former FIFA Executive Committee member and US citizen Charles "Chuck" Blazer, who reached a plea deal in 2013. Blazer agreed to wear a wiretap to help gather information in exchange for more lenient sentencing.
Blazer was charged with 10 crimes, including racketeering conspiracy, wire fraud conspiracy, money laundering conspiracy, income tax evasion and failure to file a Report of Foreign Bank and Financial Accounts (FBAR). Blazer has already paid a fine of $1.9 million and will be fined an additional amount when formally sentenced at a future date.
Also agreeing to plea deals were two sons of former FIFA veep and CONCACAF president Jack Warner. Both Darryl and Daryan Warner reached plea deals with the US in 2013, and likely had to keep the knowledge of that from their father, who was among those arrested on Wednesday.
And finally, José Hawilla, the owner and founder of the Traffic Group, a Brazilian sports marketing firm, pled guilty last December. Hawilla has already agreed to forfeit $151 million, of which $25 million has already paid, for crimes in conjunction with the FIFA-related operations of two offshoots of his firm, Traffic Sports USA Inc. and Traffic Sports International Inc. Those two companies were the corporate defendants named in the USAO press release.
COMNEBOL
CONCACAF
FIFA
Football
Qatar
Sepp Blatter
Switzerland
United States
US
world cup