Global online-poker market leader PokerStars, owned by Canada's Amaya Gaming, has announced the launch of the beta version of its real-money sports betting application. Live sports betting is currently available in selected European jurisdictions, with more countries that comprise PokerStars' massive online-poker presence expected to be added in the near future.
The launch of Stars' real-money sportsbook comes little more than a week after Amaya announced that its PokerStars and Full Tilt brands had received official licensing from the UK Gambling Commission. Following Amaya's acquisition of Stars and sister brand Full Tilt last summer, the sites' operation had technically continued under rolling, but temporary, continuation licenses pending the full formal approval.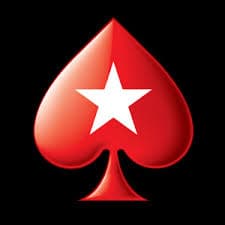 Separately, Amaya has also announced that it plans to enter the exploding daily fantasy sports market in North America, in particular the United States. DFS betting takes advantage of a significant loophole in a country which otherwise largely bans official sports betting (excepting Nevada), though the underground market is worth billions of dollars.
DFS has established itself as a skill-based second cousin of traditional sports betting, with results based on individual players' statistical performances, rather than a team's overall performance, whether measured in wins and losses or against a spread. DFS offerings in North America, which are led by sites such as FanDuel and DraftKings, also stay legal by include rules to prevent participants from selecting players wholly from a single pro club.
The twin moves are part of a long-term plan by PokerStars, both under original owner Rational Group and new keeper Amaya, to increase its presence in all things gambling and online-related. The expansion of the former poker-only Stars and Full Tilt has also included the development and launch of online-casino offerings, just as it included the minor rebranding of the former Full Tilt Poker, which Stars acquired in 2012, as Full Tilt Gaming.
Amaya's receiving of the formal UK gaming licenses for its Stars and Tilt brands and other B2B entities may be the linchpin of the entire corporate makeover. The UK market is key to establishing global recognition in any gambling market segment, and Amaya hopes to parlay its Stars and Tilt brand-name familiarity as it moves from its core offerings to other forms of gaming.
"We are very pleased to receive operating licenses in the UK, which is a large and growing market for us," said Eric Hollreiser, Head of Corporate Communications for Amaya and PokerStars. Added, Hollreiser, "We continue to build upon PokerStars' leadership in poker in the UK and intend to leverage our scale and expertise to become market leaders in casino and sports betting."
The DFS announcement also bolsters Amaya's plans to eventually re-enter the US market with its poker and casino brands. Amaya and Stars have partnered with several important California tribal nations but remain in a heated battle over so-called "bad actor" clauses introduced by competing tribes as that state slowly considers online-poker legislation.
Meanwhile, in New Jersey, a not-as-populous but politically crucial US state, PokerStars continues to hope that its long-delayed application for licensing in partnership with Resorts Casino Atlantic City will finally be approved. The latest unofficial reports have Stars fully expecting New Jersey Division of Gaming approval in time for a Q3 or Q4 (of 2015) launch, though similar optimistic projections have gone unfulfilled in the past.
Despite receiving tacit affirmations from the state's gaming regulators, the Stars application in New Jersey may have run afoul of the political battle US billionaire casino-owner Sheldon Adelson continues to wage against legalized online gambling in the US. Adelson, the CEO of Las Vegas Sands Corp., is also perhaps the US Republican Party's largest single political donor, with a history of donating millions of dollars to his chosen political candidates.
In New Jersey, as part of the political tale, pro-gaming and pro-Stars state legislators have alleged that NJ Governor Chris Christie, a presidential aspirant, has ordered the Stars application continuously delayed as a political favor to Adelson.
Nonetheless, Amaya's addition of a new US channel via its expected DFS offerings will continue to pry open the US market door. Combined with its expanded sports betting footprint elsewhere around the globe, the company's widened slate of gaming offerings will assure it years more of market dominance.
Amaya
daily fantasy sports
DFS
Full Tilt
PokerStars
sports betting
sportsbook