Last Wednesday's US House of Representatives subcommittee hearing connected to the recently reintroduced "Restore America's Wire Act" (RAWA) bill did little to advance the cause of either pro- or anti-gambling forces.
However, the heated rhetoric on display and the political gamesmanship employed by the bill's sponsor to craft a largely one-sided hearing drew continuing scorn from both gambling and mainstream media, likely even building the tide of consensus against the questionable, backward-looking bill.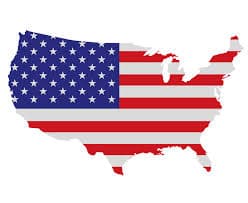 US Representative Jason Chaffetz, a right-wing Mormon politician from Utah, the US's most conservative state, last year introduced the original RAWA measure. The bill, which would seek to usurp US states' centuries old rights to determine their own laws regarding the availability of gambling, was crafted by lobbyists working on behalf of Sheldon Adelson and his Las Vegas Sands Corporation, Inc., who by passing the law hope to eliminate any possible threat that online gambling in the US might pose to Adelson's own casinos, primarily the Venetian and Palazzo, two Las Vegas giants.
To perpetuate his scheme, however, Adelson has been forced to partner up with anti-gambling fanatics. Three of the five "witnesses," supposed experts on online gambling all, turned out to have strong affiliations with single anti-gambling group, called Stop Predatory Gambling. The group's director, Les Bernal, was on hand, as was board member Michael K. Fagan and a third gambling foe, professor John Kindt, whose pseudo-scientific research on gambling is prominently featured on the group's site.
All three witnesses were jammed into the Wednesday hearing by Chaffetz, the bill's sponsor, and by Rep. Bob Goodlatte, a subcommittee chairman with a long history as an online-gambling foe, including the midnight orchestration in the US House that was necessary to help pass the hated 2006 Unlawful Internet Gambling Enforcement Act (UIGEA), which bars the US banking system from being used to process financial transactions related to any form of online gambling.
The hearing, held before the House Judiciary's Subcommittee on Crime, Terrorism, Homeland Security, and Investigations, proved to be every bit the farcical political comedy that RAWA's widespread foes expected. The three anti-gambling fanatics were given first shot at speech-making and pontificating, while the two other witnesses who could reasonable be termed experts in tangential matters were treated rudely by Chaffetz and other RAWA supporters.
Chaffetz himself even stormed out of the hearing room at one point after telling Ms. Parry Aftab, an expert in online security matters, that he had no interest in hearing how online gambling can achieve security far beyond its live-casino version. (Aftab was hardly there as an online-gambling proponent, either.)
"You can't tell me that!" Chaffetz shouted at Aftab in response to her specifics about online-gambling ID security, and then he rushed off to prevent her from responding. This all came despite the fact that it was precisely Aftab's task, as an expert in online-security matters, to tell Chaffetz and the other subcommittee members precisely that, referring to how these online systems work.
Aftab, however, was the close as Chaffetz and the hearing's organizers would come to allow a gaming-industry or technical voice to be heard. The hearing was laughable for its intentional omissions of online-ID security and geolocation firms and tech experts, state gaming regulators from the three US states where online gambling has been launched, or even from the online-gaming companies involved in those launches themselves.
Instead, the committee was treated to apocalyptic claims of doom from Bernal and the other Stop Predatory Gambling fringe, including such gems as "What does Russia know that we [the US] don't?" Russia has see-sawed regarding online-gambling availability, though the US stands today as the world's least permissive developed Western country regarding online gambling legalization.
According to Bernal, Kindt and Fagan, online gambling would, literally, be the key to the collapse of Western economic society. (For those interested in seeing American political lunacy in all its glory, Wednesday's hearing has been archived and offered by the US-based Poker Players Alliance, via YouTube here.)
That of course, played well for the ideals of bill sponsor Chaffetz, who managed to flip on its head the definition of states' rights as understood by hundreds of millions of others. According to Chaffetz, states' rights means that Utah gets to enforce its singular state's desires to block online gambling by getting the US federal government to block all other states' rights to even consider it.
Ummm, wait a second, Jason.
Such a "Harrison Bergeron" approach — you can read the classic Kurt Vonnegut tale yourself to understand the reference — is a sure way to reduce any topic to nonsense. If the least permissive single US state is able to determine what all other states can have, then that argument should logically be applied to the Internet as a whole, across the globe.
Such stupidity would render the Internet useless, with virtually anything meaningful or entertaining blocked somewhere on political or religious grounds, a la China or Korea or Saudi Arabia… even more so than Russia, whom RAWA supporter Bernal embraces.
Nonetheless, RAWA 2015 edition has now had its requisite House hearing, and it's sure to be jammed toward a committee vote of some sort by Chaffetz and its other Adelson-funded backers. If nothing else, Wednesday's hearing stands as comical testimony to the US's truly sad political state.
Bob Goodlatte
hearing
Judiciary
Les Bernal
Online gambling
Parry Aftab
RAWA
Restoration of America's Wire Act
UIGEA
United States