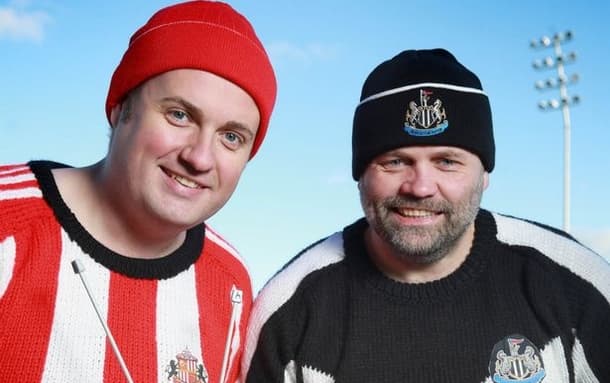 Newcastle and Sunderland fans are secretly hoping to see their north-east neighbours survive in the Premier League this season, it has been revealed.
Both sides are embroiled in a relegation battle this season, level on 24 points at the foot of the Premier League table with ten games to go. Despite the intense and bitter rivalry portrayed by the media, fans of both clubs have admitted to 'quite liking each other', describing the Tyne-Wear divide as nothing more than a bit of 'friendly banter'.
Sunderland fan Perry Graves said, "Most people think we hate Newcastle, but it really couldn't be further from the truth. You could say they're like a 'second team' to me; I always look out for their results on a Saturday".
Newcastle have spent upwards of £70 million on new players over the course the 2015/16 season, while Sunderland appointed never-relegated, experienced manager Sam Allardyce to help them avoid the dreaded drop.
Newcastle fan Kevin Stoat said, "I was dead chuffed when they brought in Big Sam because he knows his way around the Premier league alright. I work with quite a few Mackems and the last thing I'd want is to go in on a Monday morning and see them gutted about going down. With a bit of luck we'll both steer clear of trouble and it'll be happy days all round".
Sunderland face a difficult game at Southampton on Saturday, while Newcastle are preparing for a must-win game at home to relegation rivals Bournemouth.
Newcastle
Premier League
Sunderland