Betsafe, a subsidiary brand of Swedish-founded and Malta-based sportsbetting giant Betsson, has announced it will soon be targeting the busy UK market with an expansion of the "No Bullshit Betting" campaign the company launched last year.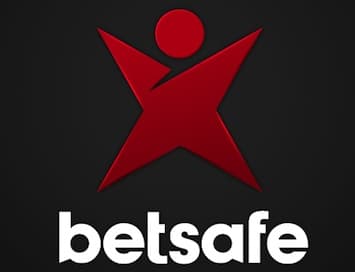 If you were in one of Betsafe's major markets you have seen the company's stylish but startling ad last year, in which it makes a mockery of the easy money and big bonuses punters can seemingly claim simply by choosing the right online shop at which to bet. That didn't include the UK, however. Now, with the recent announcement of a multimillion-Euro deal with London ad shop Target, Betsafe plans on shaking things up a bit in the cluttered UK betting scene.
Betsafe's "No Bullshit Betting" isn't quite like the over-the-top cheekiness of Paddy Power, another betting firm known for its cutting-edge ads. Instead, this is more an in-your-face approach, slapping prospective punters with the news that while riches are out there to be won, well, those punters — meaning you, or, you over there — probably won't be doing the winning.
Counterproductive? Maybe, maybe not. But it's certainly been refreshing and intriguing. Betsafe execs have characterized the marketing campaign as an attempt to cater to bettors who think they know a bit more about the sports they bet than the average Joe. (As if that doesn't apply to us all.) It does in fall in line with the company's "In it to win it slogan," as evidenced by some current promo text, where the company tosses out both the taunt and the reality at once:
YOU CAN BEAT US

The glamorous tales of the victorious do circulate, and no-one loves that more than us. Of course, there is the chance to beat us and yes, you can. We pay out around €500 million each year, and well – it has to go somewhere.

So why not your pocket? If you think you've got what it takes, then please, be our guest.

THE ODDS ARE IN OUR FAVOUR

The chances are that you don't have what it takes to beat us. We're the house and the house always wins. We like it that way. We make our living from being on the favourable side of the table, but for you to join the winners, you'll have to take your chances.

Betting is simple enough, when you lose we win, and when you win, well we still kind of win as well. Because odds are, you'll want to keep winning.
That's stylishly in your face, indeed. A mite risky, too, but this is the type of interesting marketing that emerges in a crowded market.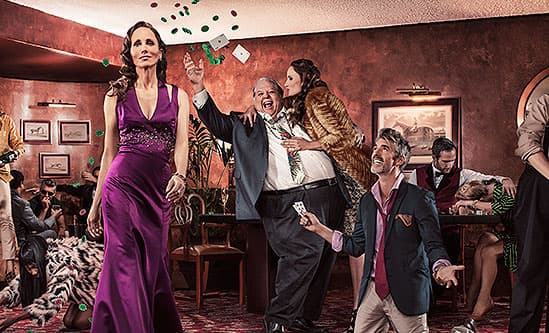 Now here's the thing: Depending on which version of Betsafe's "No Bullshit Betting" ad you see, you can be left with a different interpretation about what the company is trying to do. For instance, take 30 seconds to sample the short version, which we'll let you pop in a separate browser tab via this YouTube link).
Intrigued? Now go ahead and sample the longer version, which runs about a minute-fifty, via this alternate link to its home on Vimeo. This includes the most blatant slaps at the massive-odds/high-jackpot bonus offers sites use to entice big dreamers. And yes, they do get won… but not often.
Whew! There's no mistaking why this campaign's been a head-turner. Mind that for the deep barbs and wonderful imagery, there's quite a bit of truth being told here.
Is this sort of truth-telling going to open up the UK betting market for Betsafe? With a multi-million ad buy now on the way, there's no doubt the company plans to shake things up. What's going to be just as interesting is the reaction of UK bettors to what's not only a look behind the marketing curtain, but a slick piece of that same curtain itself.
ad
Betsafe
Betsson
marketing
No Bullshit Betting
United Kingdom