Authorities in Austria have filed bribery charges against former bwin executives Manfred Bodner and Norbert Teufelberger in connection with a 2007 attempt to secure sports-betting licenses in Turkey, according to Austrian news magazine Trend. The pair were named in a 32-page indictment detailing the company's attempt to secure licensing via intermediaries in Liechtenstein, with Austrian officials hoping to indict at least six other former execs and lobbyists who were involved in the alleged bribery scheme.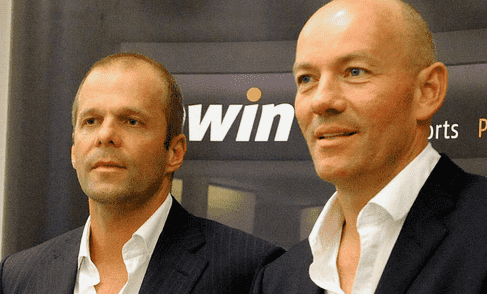 The prosecution is also seeking charges against six other former bwin exes and lobbyists, on various charges of corruption, money laundering and breach of trust. Bodner is the former founder of the company, while Teufelberger served for years as the company's CEO.
Bodner was eventually ousted from the company in a power struggle, while Teufelberger remained as CEO — and later, co-CEO, after bwin merged with PartyGaming — until bwin.party's sale to GVC Holdings.
Teufelberger remains a non-executive director of the firm following its transition to GVC ownership, though that appears to be part of a golden-parachute transition also removing him from the company scene.
Bwin is alleged to have spent €2.3 million Euros in an attempt to secure the Turkish gambling license through backdoor channels after repeatedly failing to have its official applications approved by Turkish gaming regulators. According to the indictment, bwin transferred the funds to lobbyists in the Liechtenstein firm of Cort International Establishment, which in turn attempted to hire other "lobbyists" in Turkey to secure the desired license.
Bwin eventually received a license, only to see Turkish regulators annul it on the grounds that it was, well, a fake, seemingly having been created by some of the Turkish intermediaries contacted through the Liechtenstein firm. Embarrassed by the failed effort, bwin eventually took a corporate writeoff for €2.25 million in so-called "consultancy fees."
Only recently have some of the alleged details become public, including that the €2.25 million was funneled in cash in duffle bags, purportedly to a well-connected Turkish intermediary named Ali Ocak. Ocak, now deceased, appears to have been a central figure in the screen. Wrote Austrian prosecutor Michael Radsztics, "Ali Ocak said to grant the requested license from Bwin within a few days and gave it the financial terms known. Specifically, he called for 2.25 million euros."
Except that Ocak was "connected" all right, but in the wrong way, being an alleged Turkish underworld figure who actually had no legitimate ties to the Turkish gaming industry.
The information came from one of the targets of the investigation, presumably neither Bodner nor Teulfelberger, who admitted that the funds were being used in a bribery attempt in violation of Austrian law.
That Bodner and Teufelberger may have used non-traditional channels to secure licensing is illustrated by pair's earlier legal struggles in France, where the two men were arrested in 2006 on charges of providing unlicensed services to French punters. That case lingered on in a dispute involving European Union market access for nearly eight years, finally being dismissed in 2014.
Teufelberger was also detained by Belgian authorities in 2012 — he and bwin.party emphatically denied that he had been formally arrested — on similar accusations of operating in Belgium without proper licensing.
That incident involved a healthy dose of chuztpah, as at the same time, Teufelberger and bwin.party were lobbying against the planned return of PokerStars in the US state of New Jersey on the grounds that Stars had been operating illegal in the United States. The US, however, had no clear laws on the books at the time regarding online poker.
Bodner and Teufelberger are expected to fight the charges, and bwin.party has already issued a statement on the matter stating that the allegations are "without merit."
Austria
bribery
Bwin
Manfred Bodner
Norbert Teulfelberger
sports betting
Teufelberger
Turkey