One of the more interesting legal cases centered on sports betting ended with a whimper this week, with the dropping of a UK High Court action pitting Northern Ireland student Megan McCann against prominent book Bet365 in a case about more than a million pounds in unpaid accumulator-bet winnings. As reported in several prominent UK news outlets, the high-profile case has been dropped from the roster of cases due to be heard before Belfast's high court.
Court officials confirmed to news outlets that McCann's legal representatives had filed the notice of discontinuance, though broad speculation has emerged that a settlement between the two sides had been reached prior to that, precipitating the dropping of the action.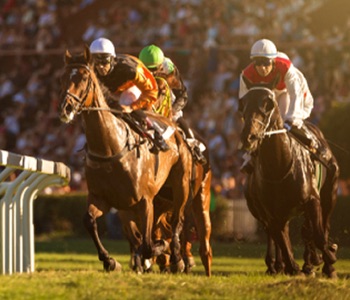 Truth be known, we're never likely to know for sure. As we reported on a few months back, Bet365 had refused to pay out on a series of accumulator bets placed by McCann, then a 19-year-old student, but which she almost certainly placed on behalf of an unnamed sharp. Bet365 not only declined to pay the £984,833 winnings, the company also decided to confiscate the collective initial wagers totaling £24,960 that led to the wins, on the basis of the wagers having been placed on the behalf of that unnamed sharp bettor.
To whomever it was being fronted by McCann, that meant a combined total of £1,009,960 in winnings and initial stakes remained unpaid, leading to the action that was filed on McCann's behalf several months later.
While there was little doubt that the wagers by McCann violated Bet365's terms and conditions of service, the countering argument made by McCann's legal reps was that the legalese was buried in fine print, and that it might not be enforceable anyway.
The first argument might have been a bit leaky, in that while McCann might not have known about the rules, there's a much stronger likelihood that the sharp behind the wagers did know the rules, but chose to spread out his or her action through a front, anyway, hoping to not get caught.
Unfortunately, a novice student plopping down tens of thousands of pounds is likely to draw some attention, and that's exactly what happened.
The second argument McCann's legal representatives could have offered is that the language barring the third-party wagers was itself unreasonable, because the contests' lines would move based on the accumulator bets themselves, rather than who was making the bets. (While some famed sports bettors have been rumored to make lines move just by placing a bet, this likely wasn't the case here with the accumulator wagers.)
If a settlement was reached, then that's good enough, one can suppose, for the antagonists. Yet as several outlets quickly noted, it will leave unsettled as a legal matter the question of whether certain terms and conditions are absolute in their limitations upon bettors' rights. It'll take another case, somewhere and sometime, to resolve some of these issues.
accumulator
action
Bet265
legal
McCann
Megan McCann
sharp
Wager