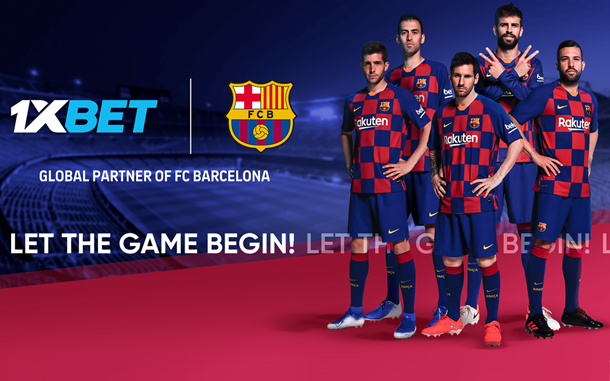 Spanish soccer giants, FC Barcelona have announced that they have signed a major sponsorship deal with 1xBet, one of the world's fastest-growing online betting companies. Effective from July 1, the partnership sees 1xBet proudly become a Global Partner of the reigning La Liga champions.
1xBet will hold that title for the next five seasons, as the partnership is set to continue until June 30, 2024. Josep Pont, a member of FC Barcelona's board of directors confirmed that the deal was reached as part of club's ongoing "global expansion strategy."
The announcement also reinforces 1xBet's position as one of the leading online betting companies in the world. FC Barcelona make no secret of their intention to "source the best possible partners in different categories." The fact that 1xBet has become one of the club's newest partners speaks volumes about what a superb sports betting site it is – and it is only going from strength to strength.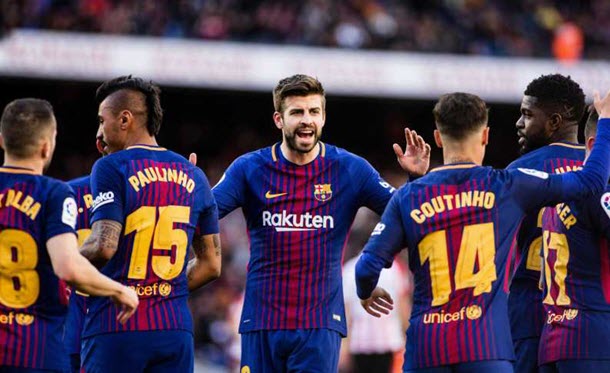 Huge Benefits for Both Brands
The most obvious perk of the deal is that 1xBet gets to brag about being a Global Partner of FC Barcelona for the next five long and exciting seasons. However, the announcement on the official FC Barcelona website made it clear that both companies will benefit from signing on the dotted line.
The Spanish soccer club has revealed that it will help the betting company "expand its digital footprint." FC Barcelona's mass number of followers across multiple social media platforms will expose 1xBet to punters who have never heard of the company before.
In return, 1xBet will benefit from gaining access to FC Barcelona's stable of world-class footballers. Superstars like Lionel Messi and Gerard Piqué will feature in promotional material and marketing campaigns constructed by 1xBet's creative geniuses.
Alex Sommers, spokesman of 1xBet, has also stated that the company is certain that it can "offer something to all FC Barcelona fans." We're very excited to see what plans they have in store.
1xBet's Global Expansion Continues
While FC Barcelona has been netting victories since way back in 1899, 1xBet is a young but growing company. Having only been founded in 2007, 1xBet has grown to become Russia's largest bookmaker with over 1,000 betting shops dotted across the country. The company has grown at such a rate that it now employs over 5,000 employees across Europe, Asia, and Latin America.
1xBet's expansion efforts began in 2011 when the company decided to offer its services online. A huge number of pre-match and in-play markets, combined with 250+ payment methods and customer support being available in 30 languages, has led to a mass of players making 1xBet their favorite online betting site.
Interestingly, this isn't the first soccer-related partnership deal that 1xBet has been involved in. The betting giant also sponsors Italy's Serie A league and English Premier League club Tottenham Hotspur. 1xBet is also the official sponsor of the Confédération Africaine de Football (CAF).