Interpol Announces Scope of Asian Illegal-Gambling Efforts Related to FIFA World Cup
If you've been watching legal-news reports connected to this summer's FIFA World Cup and to sports betting in general, you might have notices quite the swarm of stories emanating from China and other Southeast Asia countries, especially stories detailing widespread crackdowns on major illicit sports-wagering rings. Such wagering is generally illegal throughout most of that region, and every time a World Cup rolls around, stories of raids and arrests proliferate. It turns out that a lot of these raids had something extra in common, and that's global coordination led by the Europe-based INTERPOL.
The international police agency recently issued a presser congratulating itself on the success of the 2018 edition of its World Cup-related crackdown efforts. According to INTERPOL, "Operation SOGA VII" (SOGA is short for soccer gambling) "saw more than 14,900 raids at illegal gambling dens across China – including Hong Kong and Macao – Malaysia, Thailand and Singapore, which were estimated to have handled some US $1.6 billion worth of bets."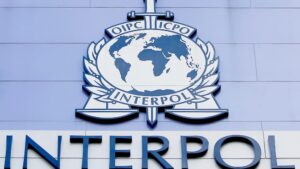 It's the seventh "SOGA" regional crackdown, according to INTERPOL, and in terms of the numbers of bookies and gamblers arrested and the total amount of wagers tracked, it's the largest of the seven SOGA efforts to date. And if you're looking for samples of the crackdowns, there's this one and this one and this one and this one and this one and this one, all as covered over on our sister site VSO, and well… that's not all of them, not by a long shot. From May onward it was wave after wave of the World Cup-connected raids. It's a bit of a reminder how good Europe has it, for the most part, when it comes to sports betting.
The formal part of Operation SOGA VII stretched from June 22 to July 16, the heart of the World Cup, and included raids in which authorities seized the equivalent of 1.4 million euros and roughly a thousand computers and smartphones. Among the "criminal rings" targeted was one in Macau that was offering services to mainland China. According to INTERPOL, "A total of 16 individuals – including the suspected ringleader – were arrested in both jurisdictions following raids at residential buildings and casinos, and police seized vehicles, cash, computers, mobile phones and accounting books."
One of the reasons the cash amount seized seems low compared to the numbers of arrests and devices seized is the transfer of more and more wagering active online, compared to previous World Cup and SOGA enforcement cycles. The INTERPOL statement noted "clear shift" in Operation SOGA VII from physical betting operations to online betting services. That means less cash on hand to be seized during these raids, indicator of the modern world that it is.
The INTERPOL presser also stressed that many of the operations targeted have strong links to known organized-crime groups in the region, which have been a dominant element in China's and Southeast Asia's long-flourishing underground gambling scene.
"With the Hong Kong Police Force alone seizing betting slips worth US $16.8 million, Operation SOGA VII owes its success largely to the power of global and regional police cooperation through INTERPOL," said Chief Superintendent Tat-Shing Man of Hong Kong's Organized Crime and Triad Bureau. Participating jurisdictions made the most of our solid collective experience of six previous SOGA operations which enabled us to clearly anticipate links between Asian betting syndicates and their illegal counterparts operating beyond Asia's borders during the World Cup," added Mr. Man, who also serves as Chairman of INTERPOL's Asia-Pacific Expert Group on Organized Crime.
And from INTERPOL's Director of Organized and Emerging Crime, Paul Stanfield: "Such online platforms have brought an international dimension to the phenomenon and are often located in jurisdictions with few regulations on sports betting, presenting additional challenges for police. A coordinated international response is necessary to tackle this type of crime, especially as it moves from gambling dens to Internet-based illegal betting operations."
Asia
china
crackdown
FIFA
gambling
INTERPOL
Operation SOGA VII
SOGA
sports betting
world cup