MGM Resorts International, GVC Holdings PLC Announce Major US Sports Betting Joint Venture
Things are happening fast in the United States these days, with respect to deals happening and new sports-betting markets opening on a state-by-state basis. On July 29, in one of the largest related business deals announced to date, US casino corporation MGM Resorts International and Isle of Man-based GVC Holdings PLC, a major force on the European online scene, have announced a mega-sized joint venture that will create a powerful and prominent online platform for all of MGM's land-based interests in the US.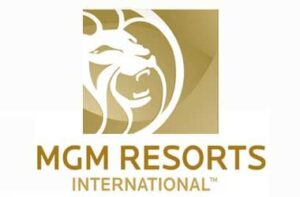 It's a big deal that clearly works both ways. MGM gets access to GVC's state-of-the-art platform software, while GVC will get major access into the US market, just as it's set to explode. Among the bullet points as seen from the GVC perspective: A "clear path to access in 15 states with total addressable population of 90 million," meaning those states in which MGM has live-casino interests.
Such deals are coming together quickly in the wake of May's US Supreme Court ruling that abolished PASPA (the Professional and Amateur Sports Protection Act), the federal law that blocked legal sports betting almost everywhere in the US for more than a quarter century. MGM's and GVC's joint announcement makes no bones about it. It's all about "… the establishment of a 50/50 joint venture to create a world-class sports betting and online gaming platform in the United States, well-positioned to engage in the new opportunities created by the recent Supreme Court decision overturning the federal Professional and Amateur Sports Protection Act, or PASPA."
Joint venture's nuts and bolts
MGM Resorts and GVC cited these as the top-line benefits likely to accrue from the joint venture:
Established Partners. This venture combines the expertise of two multi-billion-dollar, industry leading gaming and consumer businesses with a track record of successful joint ventures and partnerships.
Market Leading Brands. Both parties will bring market leading brands into the venture, leveraging existing consumer loyalty to drive results. MGM Resorts holds a portfolio of iconic, well-known brands that the venture will be able to utilize as it enters the online sports betting and gaming markets. GVC will also be providing a portfolio of strong and complementary sports betting and gaming brands, including partypoker.
Proprietary State-of-the-Art Technology. The venture will have access, both as an operator and as a supplier, to the proven, U.S. licensed, highly flexible, highly scalable state-of-the-art proprietary multi-channel technology provided by GVC to create a leading platform with world class content and broad reach and distribution.
Broad Footprint with Large Addressable Customer Base. MGM Resorts has an established collection of market-leading properties in the United States, a database of 30 million M life Rewards members, and has recently entered into an agreement to purchase the operating assets of Empire City, providing access to the densely populated, sports-heavy New York market. In addition, the joint venture will benefit from the MGM Resorts market access agreement with Boyd Gaming which provides a pathway to access a total of fifteen states with an addressable population of approximately 90 million.
MGM Resorts' Leading Sports Assets and Relationships. MGM Resorts will leverage its substantial sports, entertainment, and professional league relationships for the benefit of the joint venture. With a portfolio including T-Mobile Arena, over 25 other arena and entertainment venues, and extensive relationships with multiple local professional teams and national leagues, MGM Resorts is a leader in the sports entertainment industry.
Scaled Enterprise with High Barriers to Entry and Early Mover Advantages. By establishing a strong and scaled national platform with relevant best-in-class assets, the venture will be well-positioned to capture meaningful market share and will be a partner of choice for additional commercial partners in the future.
Both companies agreed to immediately commit $100 million each to the joint venture. The two companies will establish a joint headquarters somewhere in the States, with the odds high that it will be located in New Jersey and Nevada. The partnership will also be subject to regulatory approval in each of the states where MGM currently does business, with GVC likely to be added int the mix as a third-party software provider under MGM Resorts' existing licenses.
Self-congratulatory quotes
"We are proud to join forces with GVC, the largest and most dynamic global online betting operator, with existing reputable and trusted operations in the U.S. With MGM Resorts' expertise and leading position in key markets across the U.S., this historic partnership will be positioned to become the instant leader in technology, market access, sports relationships and brands," said Jim Murren, MGM Resorts' Chairman and Chief Executive Officer. "We are excited to benefit from GVC's proprietary, best-in-class technology, digital customer acquisition expertise, and experience with adapting to new operating environments. GVC is unusually qualified due to their existing operations in the U.S. Together, we are creating a one-of-a-kind platform that we expect will dominate the U.S. sports betting market."
Kenneth Alexander, Chief Executive of GVC, offered much the same, "MGM Resorts is a world leading entertainment business and the most trusted name in gaming, with the highest quality brands and management, and strong sports connectivity. This combined with GVC's technology and experience in successfully building online gaming businesses across multiple markets presents a truly exciting opportunity for U.S. players and our respective shareholders. To be able to team up with a partner with such pedigree and knowledge, particularly in the U.S., is a real opportunity for GVC."
GVC
GVC Holdings
interactive
joint venture
MGM
MGM Resorts
online
partnership
PASPA
platform
software
United States