Two English football fans are wishing that they had stayed off Twitter during recent games after betting against two maligned players scoring goals for their favourite teams.
Arsenal supporter James Stokes, whose Twitter handle is @_ArmchairGooner, tweeted that he would cover himself in jam if Nicklas Bendtner scored the winner for the Gunners in their New Year's Day match at home to Cardiff. Bendtner popped up in the 88th minute to put Arsenal 1-0 ahead and, even though Theo Walcott made it 2-0 to the Gunners in the 90th minute, strictly speaking Bendtner's strike was the winner because the Bluebirds did not score a single goal.
If Bendtner scores the winner, I will cover myself in jam and tweet the results. You can hold me to that.

— James 'Raul' Stökes (@_ArmchairGooner) January 1, 2014
Stokes made a dash to a Bristol supermarket minutes after the final whistle at the Emirates Stadium and, true to his word, tweeted a photo of him smothered in Tesco's finest strawberry conserve. Now he hates Bendtner even more.
At least Stokes only had to take a shower to clean up after Twitter faux pas. Chelsea fan Lee Mitchell will have to undergo expensive, painful laser treatment if he wants to remove his tattoo of John Obi Mikel's name from his left buttock. Mitchell tweeted that he would have either the Chelsea badge or Mikel's name etched on his backside if the Nigerian hit the back of the net away to Derby. Mikel scored in the 66th minute and Mitchell spent the final quarter of the game wishing that he had switched off his smartphone and not been active on his Twitter account, @Lee_Mitchell11.
—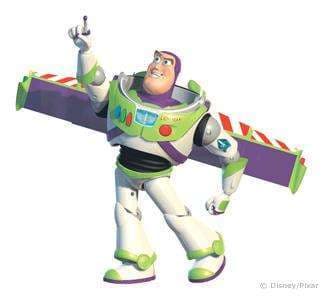 Australians are the world's biggest fans of nicknames and they have come up with a cracker of a sobriquet for their Ashes-winning Test cricket team's spin bowler, Nathan Lyon, following his efforts in Australia's 5-0 win over England.
Formerly known as Gazza in honour of television personality and former Australian Rules footballer Garry Lyon, the off spinner has been tagged as Buzz Lightyear after becoming only the second batsman in Ashes history – and the first since another spinner, Bill Johnson, 63 years ago – to remain unbeaten throughout a five-Test series. Lyon only batted once in each of the first four matches but not-out scores of one run (twice), six runs, 17 runs (twice) and 18 runs are worthy of praise for a number 11 batsman. Heavens, Lyon even managed to hit a big six in the Second Test.
Why have Australians decided that Lyon should be known as Buzz Lightyear? Well, it is simple if one has knowledge of cricket statistics, pure mathematics and Toy Story. Lyon's Ashes series average was infinity because his undefeated status meant that there was no denominator and, as anyone with young children will know, Toy Story character Buzz Lightyear's catchphrase is "To infinity…and beyond!"
It will be interesting to see if Lyon's new moniker stands the test of time. It has a long way to go to beat one of Mark Waugh's nicknames, whom Australian journalists dubbed Afghanistan because he was the forgotten Waugh. That was back in the day when Afghanistan at war with the former Soviet Union, a conflict that ran from 1979 to 1989.
—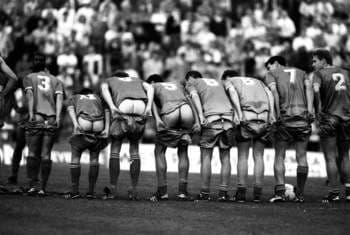 Wimbledon was known as the Crazy Gang during its English FA Cup-winning glory days and the Dons, who have been to hell and back since upsetting Liverpool in the 1988 final, are back to their old tricks of thinking outside the square.
Neil Ardley was a Wimbledon midfielder when Sam Hammam was the Dons owner and the Lebanon-born businessman included a clause in player contracts that stated they would have to eat sheep testicles at a Lebanese restaurant of Hammam's choosing if they conceded four goals in a game. Ardley is the Wimbledon manager these days and, clearly, he learned how to think laterally while associating with Hammam.
Wimbledon has put out a call to its fans, whom one should note founded the phoenix club after Milton Keynes took the original club's identity and place on the English football pyramid, to provide cheap digs in south-west London should Ardley manage to sign a loan player in the next few weeks.
So Wimbledon, which leases its Kingsmeadow ground from the Royal Borough of Kingston upon Thames, does not own its own home and does not want its players to own theirs, either.
Wimbledon could do with every little bit of help that it can get because the Dons have been sliding steadily down the English League Two ladder since making a good start to the season. No English League Two side has accrued fewer points from its last six matches than Wimbledon, which is eight points above the all-important two-team relegation zone.