The United Kingdom Gambling Commission (UKGC) has announced the latest in its long-running series of fines and penalties assessed against gambling operators who have failed to properly oversee and curtail addictive-gambling behaviour by its customers. The Gambling Commission has announced a £5.9 million financial settlement with GVC Holdings, the current owner of Ladbrokes Coral group, in connection with the lax oversight of several different Ladbrokes Coral customer accounts between November 2014 and October 2017.
The activity that drew the hefty fine — one of the largest in UKGC history — occurred before GVC acquired Ladbrokes Coral Group in late 2017, but spanned both sides of the Laddies and Gala Coral merger in 2015. According to a Gambling Commission statement, a total of seven different accounts were involved in the investigation and related settlement. The accounts came from both the Ladbrokes and Coral services, with perhaps a majority coming from Ladbrokes' operations.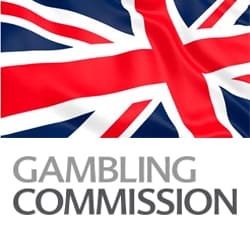 Ladbrokes Coral was found to have breached both problem-gambling and money-laundering regulations, which allowed the seven account holders to deposit and gamble away significant sums without proper investigation into the source of the money. The settlement is split into two main parts: a £4.8 fine for the cumulative violations, and another £1.1 million to reimburse victims of crimes committed by at least some of the seven account holders.
The UKGC statement offered limited details on four of the seven cases as follows:
Ladbrokes did not carry out any social responsibility interactions with a customer who lost £98,000 over two-and-a-half years, had 460 attempted deposits into their account declined, and even asked the operator to stop sending promotions.
Despite one customer spending £1.5m over two years 10 months, Coral did not ask the customer to evidence their source of funds and could not provide evidence of any social responsibility interactions being carried out. During their time with the operator the customer displayed signs of problem gambling including logging into their account an average of 10 times a day for a month and losing £64,000 in one month alone.
Ladbrokes could not provide any evidence of carrying out social responsibility interactions with a customer who deposited over £140,000 in the first four months of their account being open.
Ladbrokes, having identified concerns with a customer, then allowed further significant gambling without taking additional steps to verify the source of funds or consider if the customer could afford to spend and lose that amount of money.
As it was, the matter could have been even worse. The Gambling Commission continues its investigation into another five Ladbrokes Coral accounts during the same time period which also may have been treated with intentionally lax oversight. Had these seven matters been delayed and then lumped in with whatever comes of those five continuing cases, then it's quite possible a total penalty… err, financial settlement… could have topped the £7.8 million assessment slapped on 888 for similar problem-gambling oversights roughly two years ago. It's at least a possibility that GVC Holdings, which acquired the pending liability when it picked up Ladbrokes Coral, lobbied a bit to get the matters split into two clumps so as to avoid being tied to a possible largest-ever UKGC fine.
Still, the problems aren't ending there. As part of the settlement, GVC will be required to bring on a team to conduct a thorough investigation of each of Ladbrokes Coral's highest-volume customer accounts for the years 2015-2017. The inference, of course, is that the higher the volume and amounts being wagered, the less likely the UKGC believes Ladbrokes Coral cared much about discovering the source of the punters' funds.
Richard Watson, Commission Executive Director, said: "Decision makers at gambling businesses need to invest in the welfare of their customers and the integrity of money being gambled with.
"These were systemic failings at a large operator which resulted in consumers being harmed and stolen money flowing though the business and this is unacceptable."
Commission
Coral
fine
Gambling Commission
GVC. GVC Holdings
Ladbrokes
ladbrokes Coral
penalty
problem gambling
settlement
UKGC