The United Kingdom Gambling Commission (UKGC), has announced that it will conduct a review on the use of credit cards to fund online gambling. Following a recent call for evidence on the topic, the Gambling Commission has confirmed that it will hold a 12-week "consultation" on the issue, which will begin at some point in the middle of August.
Allowing customers to gamble on borrowed funds has always been a hot-button issue within easy reach of anti-gambling forces, and even though most gamblers use credit cards responsibly, simply as a means to securely move funds into an online account, the abuse of credit by a small minority of gamblers remains an issue of concern for the UKGC.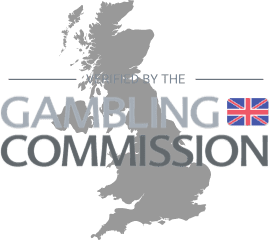 According to a recent Gambling Commission update, "One approach would be to ban gambling online with credit cards. However, the public and all other stakeholders will be consulted on other options, including restricting the use of credit cards. The Commission will then take the most appropriate course of action in view of any evidence obtained by this consultation, alongside data already submitted."
A blanket ban on credit-card usage for gambling would of course be a worst-case scenario. Instead, the Gambling Commission may well try to construct a system including initial caps on credit-card deposits, along with (perhaps), a closer linking between credit-reporting services and online-gambling sites, to better flag and restrict customers at high risk of credit abuse.
The UKGC made its initial call for evidence in February on problems related to credit-card misuse. That surveying offered several key interest points around the use of credit cards to gamble online, which included:
Alternative forms of borrowing: if action is taken on credit cards alone then consumers experiencing harm may use other forms of borrowing to fund their gambling, such as overdrafts and loans. It is therefore vital that the financial and gambling sectors work to protect customers from harm where they gamble with other forms of borrowed money.
E-Wallets: where online gambling deposits are made through some e-wallets, operators have no means of knowing which method the payment originated from. Any future proposals would therefore require e-wallet providers to take the necessary action to support any regulatory measures introduced.
Further evidence: the Commission wants to obtain further evidence about consumers' motivations for using credit cards to gamble, and any specific benefits of using them. The call for evidence highlighted very little in this regard. In aiming to prevent harm from gambling with credit cards, the Commission is clear that it must take account of the impact of a ban or restrictions on gamblers who are not experiencing gambling harms.
Paul Hope, Executive Director at the Gambling Commission, said this: "Gambling with borrowed money is known to be a risk factor for consumers, so we think there is a need for action. This consultation will help us decide what that action should be."
The length of the upcoming consultation means that no changes or enhanced restrictions regarding credit-card usage for gambling online are likely to be enacted by the UKGC before mid-2020, at the earliest.
credit card
gambling
Gambling Commission
online
UK
UKGC
United Kingdom