As a follow-up to last month's issuance by FIFA of 90-day suspensions to outgoing president Joseph "Sepp" Blatter and UEFA head Michael Platini, the international football's sanctioning committee has announced that it has concluded its internal investigation into the pair's activities, including a $2 million "disloyalty" payment from FIFA (allegedly at Blatter's direction) to Platini in 2011.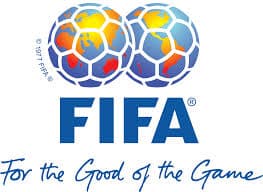 Blatter continues to face a Swiss criminal investigation in connection with that payment to Platini amid other allegations; the Platini payment was purportedly for work done by Platini on FIFA's behalf nine years earlier, in 2002, though why Platini wasn't paid for the work at that time was never fully detailed. The Swiss investigation paralled another US-led investigation into several other allegedly corrupt aspects of FIFA's international operations, including the awarding of the 2022 World Cup to Qatar.
In announcing the completion of its investigation into Blatter and Platini, the FIFA investigating committee had to acknowledge that it had asked for sanctions of some form against the pair, even though the exact sanctions requested and other specifics unearthed during the investigation remain non-public at this time.
FIFA released a brief statement yesterday, reading as follows:
The investigatory chamber of the independent Ethics Committee has submitted its final reports containing requests for sanctions against Joseph Blatter and Michel Platini to the adjudicatory chamber chaired by Hans-Joachim Eckert. The final report regarding Joseph S. Blatter was submitted by Robert Torres, the report regarding Michel Platini was submitted by Vanessa Allard. For reasons linked to privacy rights and the presumption of innocence until proven guilty, the chamber will not publish details of the concluded reports and the requested sanctions against the two officials.

In accordance with the provisions of article 35 paragraph 2 c) of the FIFA Code of Ethics, the chairman of the investigatory chamber of the independent Ethics Committee, Dr Cornel Borbély, withdrew from the proceedings against Joseph S. Blatter from the start. As the two proceedings are closely related and to avoid any appearance of a conflict of interests, Dr Borbély also withdrew from the proceedings against Michel Platini.
FIFA's Ethics Committee operates independently from the rest of FIFA's operations, and has been roundly criticized in recent years for not taking a more active role in what most of the globe views as the organization's widespread and historically corrupt practices. Some football wags have even joked that they didn't even know FIFA had an ethics committee, so invisible was it in previous matters.
Platini, in regards to the current snafu, had already appealed his ongoing suspension. That suspension threatens to end his ongoing bid to become FIFA's next president next February, when the football organization conducts a general election to replace that appeal. However, a separate FIFA committee has already denied that appeal, and if sanctions beyond the current 90-day suspension are invoked, then Platini will likely not be able to run in the February selection.
Platini's departure as a candidate, should that occur, would throw wide open an election process in which he was the presumptive favorite just a few months ago. Paddy Power now has Platini as an 8:1 longshot, with Prince Ali Bin Al Hussein of Jordan now on the chalk at PaddyPower and other sites offering prop-bet action on the election.
Per PaddyPower, as of today:
Prince Ali 4/6
G Infantino 6/1
Jerome Champagne 10/1
Sheikh Salman Al Khalifa 3/1
Michel Platini 8/1
Tokyo Sexwale 12/1
Oddly, Platini may still be a good bet at that number, depending on whether he can successfully beat back any pending sanction. FIFA's historic loyalty to Blatter and his chosen heirarchy of succession has naturally included Platini, something of Blatter's hand-negotiated successor, and if the organization closes ranks and continues to defy international criticism, Platini could yet emerge. That's not likely to occur, but it remains a longshot possibility.
FIFA
investigation
Michael Platini
president
Sepp Blatter