In-play wagering continues to be a hot topic in Australia, where many of the country's major sports associations are now backing proposals offered by the country's major sports-betting operators that would officially legalise the practice. In-play wagering has flourished in Australia, just as it has around the globe. However, most of the activity occurs on the large number of unregulated sites housed in nearby Pacific Rim countries which nonetheless find ways to serve the Aussie market.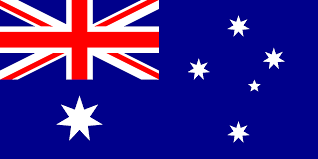 That's the general theme behind the push to legalise in-play wagering: The activity is going on, anyway, to the tune of billions of Aussie dollars each year. And if it's going to occur — as it likely will — then the sports associations, the regulated betting sites, and the government (via taxes) ought to be the ones getting a cut from it. Or at least that's what those groups are stating, loudly, as the debate gathers steam Down Under.
Adding its voice to the in-play-wagering legalization group of late is COMPPS, The Coalition of Major Professional and Participation Sports, which represents several of Australia's major sports codes (leagues or associations).
As part of a new submission regarding the in-play-wagering debate, a COMPPS statement declares: "Any amount of betting that takes place with offshore betting operators poses a relatively higher risk to maintaining the betting integrity of a sport when compared to betting that takes place on the regulated Australian betting market."
"The COMPPS members believe that an important measure to combat the existing threat of off-shore unregulated betting operators is to remove the current prohibition on online in-play sports betting," the COMPPS statement adds. COMPPS includes the following organisations: Australian Football League (AFL); Australian Rugby Union (ARU); Cricket Australia (CA); Football Federation Australia (FFA); National Rugby League (NRL); Netball Australia (NA); and Tennis Australia (TA).
While the proposed move to make in-play wagering legal makes plenty of logical sense, opponents are, as usual, lining up. That includes both strident gambling opponents and those who love gambling but want to see the status quo in Australia remain intact, if only for reasons of corporate profit. A prominent example of the latter is the Australian Hotels Association, which has part of the only legalised in-play wagering market currently available in Oz. In-play wagering can be done in Australia only on horse races, and that is legal only in "live" betting venues, which includes not only the race tracks themselves but Australia's many thousands of pubs.
Hence the AHA's opposition to in-play wagering, for fear of losing their partial legal monopoly.
As for the less hypocritical — though more nutty — there's always radical Australian anti-gambling Senator Nick Xenophon. Xenophon has a long history in the topic; last decade for example, he was the driving force behind a major push to have all online-gambling sites blacklisted by Australian ISPs (Internet Service Providers). That grand plan came apart in the face of difficulties Xenophon would have rather ignored — such as Australia's constitution — but that doesn't mean he's lost his anti-gambling lust.
Said Xenophon to the Australian in a recent update on the topic, "I can't believe the greed of our sporting codes when it comes to gambling. It is not enough for them to get billions of dollars in revenue from various broadcasting rights but they now are getting tens of millions of dollars from online gambling companies. They effectively are facilitating more addiction, more problems amongst their very fans and also, increasing the risk of a major betting scandal that will deeply damage the integrity of their sporting codes."
Well, whatever. Xenophon would fit right in in the United States, where such nut-case Luddites are a popular political breed. Those very same online-gambling companies that Xenophon bemoans having to spend those tens of millions of dollars are the very same companies that want to see in-play wagering legalized and taxed. That company roster includes such stalwart Aussie wagering names as Ladbrokes, Bill Hill, Bet365, Betfair and Unibet.
Several of these firms have already implemented technical loopholes which have allowed their customers at least partial methods of doing in-play wagering, despite growling from some Australian legislators. And the Aussie federal government and its states are divided on the issue. Just a few weeks ago, for instance, New South Wales legislators implemented an advertising ban on various forms of in-play-wagering enticements, since the activity is still illegal in most formats.
This debate won't be resolved soon. The country awaits a pending report from former NSW premier Barry O'Farrell in December that is slated to recommend a new round of enhancements to Australia's betting codes, and the topic of in-play betting is sure to be among them.
Australia
COMPPS
in-play
sports betting