Famed US Sports Bettor Billy Walters Sentenced to Five Years in Insider Trading Case
One of the most famous sports bettors in the United States has been sentenced to five years in prison in a case involving corporate insider trading. Billy Walters, 71, now a resident of Las Vegas, was sentenced this week in a case also including a prominent executive and member of the board of directors of Dean Foods, and one of the world's most famous professional golfers, Phil Mickelson. Billy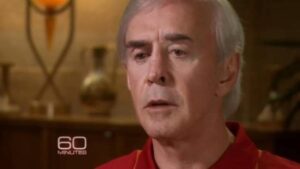 Walters was found guilty back in May of the insider-trading scheme, in which Davis communicated valuable proprietary information to Walters about Dean Foods' corporate operations. Dean Foods is one of the US's largest dairy producers, and its very mediocre milk, iee cream and cottage cheese (along with other blah stuff) can be found in major supermarket chains and big-box outlets across the country.
Davis owed the sports-betting expert a whole big pile of money from losing bets, and used his knowledge of key Dean Foods happenings – including a corporate spin-off – to help Walters rake in some millions.
Acting U.S. Attorney Joon H. Kim said: "Billy Walters, a legendary sports gambler who mastered playing the odds, refused to play by the rules. As the evidence at trial revealed and as a unanimous jury found, Walters cheated his way to tens of millions in illegal profits, making massive, perfectly timed trades in Dean Foods based on confidential information stolen directly from the boardroom. Making millions in the stock market with a deck stacked in your favor leads to time in a federal penitentiary. For the integrity of our securities markets, that is the blunt lesson our insider trading prosecutions must teach."
Walters, a Kentucky native, moved to Las Vegas and took up sports betting full time back in the '80s. He was part of what was believed to be the first Vegas betting team to use computer analysis to beat the Vegas lines, and his team beat Vegas casinos out of many tens of millions of dollars in the process. That part of it was (mostly) legal, though Walters' activities in various episodes skirted the fine of legality, and authorities charged him, but failed to win a conviction, in various other Billy Walters endeavors over the years.
This one was sort of comical, though, which shows just how greedy and stupid you have to be to actually get caught at insider trading. According to the US's Southern District of New York, "In furtherance of the scheme, and to avoid detection by law enforcement, WALTERS provided Davis with a prepaid cellular phone to use when passing Inside Information to WALTERS. Moreover, WALTERS further instructed Davis to use code words when discussing the Inside Information, including by referring to Dean Foods as the 'Dallas Cowboys.'"
The ongoing scheme went on for at least six years, and big money was involved. According to the USAO, "Davis violated his duties of trust and confidence to Dean Foods by providing Inside Information to WALTERS in advance of public announcements. WALTERS, knowing that Davis owed duties of trust and confidence to the Company, used the Inside Information to execute profitable trades in Dean Foods stock. In total, WALTERS' trading on the basis of Inside Information netted realized and unrealized profits of approximately $32 million and avoided additional losses of approximately $11 million. In return for Davis providing the Inside Information to WALTERS, WALTERS, among other things, provided capital to Davis for joint business ventures and made two loans to Davis for approximately $1 million in total, which Davis largely did not repay."
Davis is still working through his own legal mess in relation to the scheme. In addition to the insider-trading violations, Davis also violated his own fiduciary duties regarding Dean Foods' operations, meaning his eventual sentence will likely be a notch more severe.
And then there's Phil Mickelson, a long-time gambling pal of Billy Walters. Mickelson, known as "Lefty," was also enriched as part of this scheme, but escaped criminal prosecution through a very technical and now-closed legal loophole. Mickelson was also provided the insider information about Dean Foods' corporate happenings, and he too traded on that information. Most of Mickelson's trading profits were also returned to Walters to pay off old gambling debts.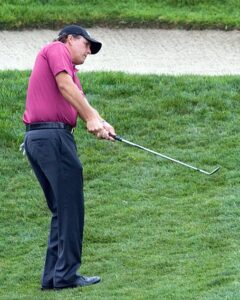 Mickelson, the 42-time PGA event winner, which includes five golf majors (among them, the 2013 Open Championship), was instead treated as a "relief defendant," and ordered to forfeit over a million US dollars in penalties and interest representing the amount of his ill-gotten market gains. Yet Mickelson did not face criminal charges, because he got the information from Walters instead of Davis, and Davis was technically the insider.
The US has since closed this legal loophole, bu since its existence was first exploited in a case just prior to the whole Walters-centered scheme, Mickelson literally could not be charged. According to a just-published feature at Golf Digest on the affair, Mickelson's lawyers fought hard, and successfully, to keep him from having to testify at Walters' trial. And had Mickelson been forced to testify, he had planned on invoking the Fifth Amendment, a personal legal defense in the US allowing someone to decline to testify out of the intent to not self-incriminate.
Mickelson has declined to comment about the Walters sentence in recent days, according to the Associated Press. That's not too surprising. It's a very fortunate escape as it is for one of golf's most famous players.
Billy Walters
corporate
Dallas Cowboys
David
Dean Foods
Golf
insider trading
Mickelson
phil mickelson
sports betting
USAO
Walters