GVC Holdings Inc. this week ended takeover talks with Ladbrokes Coral regarding GVC acquiring the UK's second-largest betting company. It's the second time that these on-again-off-again talks between the two giants have occurred, with nothing to show for it to date.
As our readers likely remember, it was just last December that British business-market oulets reported the first time that GVC and Ladbrokes Coral broke off their possible corporate nuptials. Last time around, the relationship broke up over money (GVC offered about £3.2 billion while Laddies wanted about £4 billion), and the story remains the same this time out.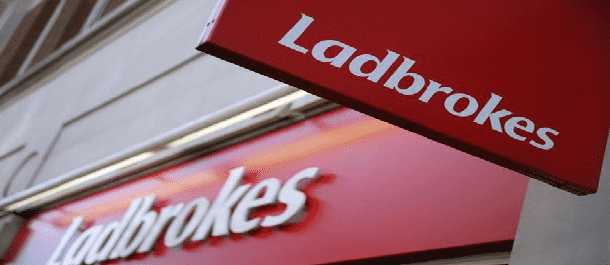 According to the Financial Times, one of the first outlets to break the re-breakup news, GVC offered about £2.7 billion. Ladbrokes Coral, though, insisted on a 50p/share sweetener contingent on the outcome of a regulatory review due in the near future from the UK's gambling commission. An interpretation favoring Ladbrokes Coral's current market positioning would have seen Laddies demand all of that 50p/share, thus driving the total deal to about £3.6 billion.
There's plenty of reason for GVC to have balked at the sweetener, which means it's uttery no surprise that The Hookup II ended up on the rocks. That pending UKGC review is widely expected to attack the pernicious FOBT (fixed-odds betting terminal) situation, although the drastic loss-limit measures that could have a significant impact on the revenue derived from the machines appear to have been removed from the short-term realm of possibilities. That's because UK Finance Minister Philip Hammond scuppered the possible FOBT crackdown earlier this month, on the ground that losing the FOBT-generated revenue would be bad for the government's tax coffers.
A lot of people are upset with that, including many within the gambling world.
It's perhaps telling that the breakup occurred just two or three days after prominent British gambling commentator Victoria Coren-Mitchell shredded the FOBT sub-industry as being the very worst type of pernicious, addictive behavior-inducing gambling. Coren-Mitchell's piece was published in the Guardian just a week or so after Hammond's edict, and it's increasingly turning into a white-hat / black-hat situation.
It's also likely a central point in why these takeover talks went belly-up, at least for the time being. Perhaps more so than any other large UK-registered company, Ladbrokes Coral derives a large chunk of its land-based revenue from the FOBTs in its several thousand live-betting shops. If Laddies is demanding full value for all these FOBT-laden outlets in the face of a likely negative review plus possible future crackdowns, then its asking its possible suitor, GVC, to buy the metaphorical pig in a poke. There might not be any immediate FOBT crackdown, but make no mistake: that day is coming. If Ladbrokes Coral continues to demand full market value for its FOBT business in the face of this unfortunate reality, then GVC or any other suitor is simply right to walk away.
No word on whether Laddie gets to keep the engagement ring or not. Actually, both companies were entirely mum on the resumption of talks and of those talks' sudden end thi week, despite the possible effect on the share prices of both companies that such talks could have had.
In the end, nothing happened here, and nothing is now likely to happen in terms of major corporate deals for the next handful of months. Nonetheless, this is one of those stories where there might not have been any fire, but there was still a good deal of smoke in the air.
acquisition
GVC
GVC Holdings
Ladbrokes
ladbrokes Coral
Laddies
takeover