As a follow-up to Thursday's public scolding of major UK-facing online gambling operators William Hill, Ladbrokes, and TitanBet parent PT Entertainment, the United Kingdom's Competition and Markets Authority [CMA] has now issued two separate sets of "Do's and Don'ts" guidelines — one each for online operators and for the gambling-consumer public.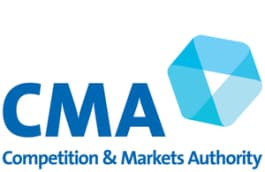 The CMA's recent agreement with the three big UK-facing companies appears to have forestalled a more formal enforcement action, wherein the CMA would forward complaints to the Gambling Commission for possible prosecution. However, that threatened court-action sword still hangs over the industry, should its surge in using misleading and unfair terms and conditions — particularly in regard to bonus and promotional offers — continue damaging consumer trust.
The CMA has therefore published two sets of guidelines. The first, the consumer-oriented one, tells punters what they should look out for, when offers come their way, and also describes the sorts of situations that might arise that should drive consumers to file additional complaints with the agency.
The consumer-directed information is itself split into those two bullet-point categories, as follows:
What you should expect of gambling companies

The terms and conditions of promotions should be clear and given to you in good time;
You should know what to expect and have the information you need to properly decide if a promotion is right for you;
You should be free to walk away from online play at any time, and keep what is left of your deposit and the winnings you've earned from play with your deposit;
Gambling sites must make it clear if you are playing with your own money, or with bonus funds that are subject to more restrictions;
Any restrictions on how you can play with bonus funds, for example, any restrictions on the size of bets, must be made clear to you;
You cannot be required to take part in publicity;
If the sites offer a free bet, they can't change the deal once you have started playing.

What to do if you think you've been treated unfairly

Online gambling companies have a process for dealing with complaints, and you should contact them first if you don't think you've been treated fairly;
If you still have a complaint about your experience when gambling with a firm, they must have an independent person to look at your problem and try and find a solution. This is known as Alternative Dispute Resolution (ADR);
Details of the company's complaint process, ADR provider and how to contact them should be on their website;
You can also tell the Gambling Commission, contact Citizens Advice or seek independent legal advice.
As the announcement notes, "The CMA and the Gambling Commission expect all online gambling firms to review their terms and practices for fairness and, if necessary, change them."
The CMA additional stated that the problem is widespread and increasing in impact, hence the CMA and the UKGC being willing to step in at this time. "We believe that unfair terms and conditions are being used across the £4.7 billion [United Kingdom] online gambling sector and have the potential to impact millions of people who gamble online. Businesses must by law ensure their terms and conditions are fair and transparent. Gambling companies can't enforce unfair terms."
Speaking of those companies, the CMA also issued its guidelines for the online operators, and you'll note that the word "should" no longer appears, as the CMA plans to make adherence to the UK's consumer-protection codes a mandatory thing (as frankly, it should be). Here's the industry-oriented guidelines:
Do's and don'ts for the online gambling industry

Do:

Regularly review your terms and practices to ensure they are fair and comply with consumer law;
Clearly and promptly communicate terms and conditions so customers know what to expect;
Give customers the information they need to decide if a promotion is right for them;
Allow customers to exit promotions at any time with their remaining deposit, plus any winnings from play with their deposit, and make this opportunity clear to them;
Ensure customers can clearly distinguish between playing with bonus funds and playing with their own money

Don't:

If you offer customers a 'free bet', don't change the deal once they have started playing;
Deny customers access to their own money – including their deposits and winnings earned from their deposits;
Attach complicated or unfair play restrictions to customer deposits;
Require customers to take part in publicity.
The CMA also tossed in a final scold to operators, stating, "Trust in the gambling sector is declining – ensure your terms are fair."
bonus
CMA
Competition and Markets Authority
consumer
Gambling Commission
industry
misleading
offers
Online gambling
promotional
protection
unfair
United Kingdon