Can a legislative push for legalized sports betting in the United States' single most populous state help pry open America's long-closed doors to widespread sports betting availability? That's a possibility for a new bill in California, where a measure introduced this past February by State Assemblyman Adam Gray has been reworked and re-referred to the state's Committee on Governmental Organization, the legislative starting point for all Golden State bills. It's called the California Interactive Sports Wagering Consumer Protection Act, its title being a nod to the US's massive underground sports-betting industry.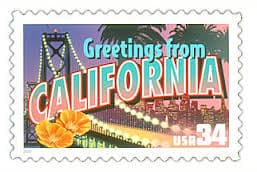 Gray, has been a sponsor or backer of several different Californian pro-gambling bills, and the renewed push for his bill, AB 1441, fits well into the larger scheme of progressive US states racheting up the pressure on the United States' federal government to revisit the country's existing prohibitions.
As all American sports bettors (and many others around the world) well know, the country remains hamstrung by a quarter-century-old law that bans legal sports betting in 46 of the 50 US states. Under PASPA (the Professional and Amateur Sports Protection Act), only grandfathered-in Nevada is allowed to offer full-scale sports wagering, while three other small US states have very limited forms of parlay betting, often in conjunction with state lotteries.
Several other states, however, have been searching for the way to get around PASPA's prohibitions and enact various forms of sports betting. New Jersey has been at the front of that state-level effort, fighting repeatedly in various US courts since 1991, when its citizens approved legalized sports betting.
Californians haven't put forth any similar voter mandate as of yet, but that doesn't mean the state isn't eyeing the sports-betting market as a future source of tax revenue. The state is also considering attempting to regulate and license online daily fantasy sports (DFS) play, and for much the same general reason — to put some money into state coffers from an activity that's going to occur anyway, "legal" or not.
What's important to realize is how important California is within the larger national United States scheme. California's population is about 40 million, meaning it's an eighth of the entire United States, and on its own it rivals countries such as Spain (46 million) or Poland (38 million). On a GDP-measured scale, California's impact is even larger, given its relative affluence.
It all means that when California acts, the US feds do listen, and Assemblyman Gray hopes that his bill might be a catalyst to helping the feds overturn the PASPA edict that remains the law of the land. Gray's AB 1441 won't even go into effect unless and until the existing PASPA prohibitions are removed at the federal level.
To clarify this, Gray's bill includes the following pre-condition:
Existing [United States] federal law, referred to as the Professional and Amateur Sports Protection Act, prohibits a governmental entity or a person from conducting a lottery, sweepstakes, or other betting, gambling, or wagering scheme based, directly or indirectly, on competitive games or performances in which amateur or professional athletes participate.
The bill would allow state-authorized sports wagering to take place in California's traditional gambling venues, which include tribal casinos, non-tribal pari-mutuel facilities, and state-licensed card rooms. Given the internecine warfare which has plagued the state's efforts to authorize online-poker, it's likely that all three groups would have to be included for any pro-gambling measure to move forward, even if the PASPA block looms in its path anyway.
What's the outlook for Gray's AB 1441 bill? Baldly stated, not very good. It's a little bit too soon for a bill of this nature to walk forward and into law, although if New Jersey's legal efforts ever result in a breakthrough against PASPA, California could also move quick. (This author will visit the latest in New Jersey's legal battles in an upcoming piece.)
It's still a good step, however. Prohibitions against popular activities that generate taxable revenue never last forever. It might be 2020 or later before California sees legalized sports betting, but that day is indeed coming.
AB 1441
bill
California
legislature
measure
spors betting
sports wagering