Australian sports betting firm CrownBet finds itself in a touch of regulatory hot water this week as a new promotional offer by the company is under investigation by New South Wales investigators. At issue is whether CrownBet's new "The Game Just Changed" ad and promotional programme has violated NSW gaming laws, which include a blanket ban on credit offers, loyalty programs, and virtually any other value-added programs deemed as inducements to customers to either open an account or place more bets.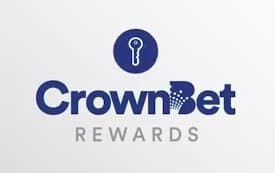 The gaming laws against such offers in New South Wales, which is the most populous of Australia's four states and includes the country's largest city, Sydney, run contrary to the industry practices in much of the rest of the world. NSW's strict advertising laws frequently serve as regulatory hurdles within the larger gaming and sports-betting war currently occurring in Australia on several different fronts.
CrownBet's new "The Game Just Changed" promotion may be running afoul of NSW codes by offering loyalty points in the form of "credits" which can then be redeemed at Crown Resorts properties around the globe. Crown's various global properties include the famed Crown Casinos in Melbourne and Perth, plus full ownership or partnership in casinos in Macau, the United States and the UK (the Aspinalls and Aspers brands).
(Here's a link to the new "The Game Just Changed" promo, which CrownBet has uploaded to YouTube on its corporate account. Note the tagline "Bet. Earn. Redeem." Additional text confirms the basics of the offer's terms, stating, "Every time you place a bet, you'll earn CrownBet rewards points to redeem at Crown Resorts. There's nothing like it in sports betting. Start earning now.")
The ads for CrownBet's new loyalty programme have received widespread exposure in several different media forms, ranging from social media to broadcast outlets to print ads in major Aussie newspapers. Complaints about the ads were subsequently forwarded to New South Wales' Office of Liquor, Gaming & Racing, which oversees gambling-related regulator matters in the state.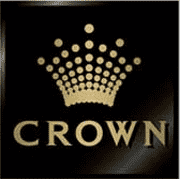 The investigation comes at an interesting moment for the James Packer-founded Crown giant, which finds itself embroiled in a heated turf war for the supremacy in the Aussie gambling market. Australia may be headed for a similar wave of consolidation as that which has marked the European gambling industry in 2014 and 2015, with CrownBet CEO Matthew Tripp telling Sydney's Daily Telegraph just a couple of weeks ago, "I think it is inevitable that six will go into five and potentially four and three in time," referring to major Aussie-based gambling firms.
"We are up for the challenge," added Tripp. "We are in a good position to be one of those last players."
CrownBet has been busy on other competitive fronts as well. CrownBet has currently taken a stance against the introduction of "in play" betting, meaning the placing of bets on games or races that have already begun, even though major rivals William Hill, Ladbrokes and Bet365 have introduced such services. One overriding factor is that the massive black-market industry serving Australia, based in nearby Pacific rim countries, has thrived by offering such illicit services, even though they also violate Aussie gaming codes.
CrownBet has acknowledged that such in-play betting is inevitable for Australia's future, but along with other licensed operators has thrown its support behind a larger Aussie crackdown aimed at those offshore, unlicensed operators.
In the meantime, however, CrownBet and the other legit Aussie providers find themselves walking a tightrope, trying to adhere to the terms of the country's outdated 2001 Interactive Gambling Act, while still remaining competitive in an advertising and marketing sense. New South Wales' overly restrictive codes add yet another layer of complexity to the whole puzzle, as CrownBet and its new rewards programme are finding out.
Australia
Crown
Crown resorts
CrownBet
New South Wales
programme
rewards