New Jersey legal officials have announced plans to appeal a legal ruling by a United States federal court judge which again blocks the state's plans to implement voter-approved sports wagering. In the latest episode in the legal battle between the pro-gambling state and five major US-based sports groups, Judge Michael J. Shipp again ruled against the state, this time issuing a summary judgement and a permanent injunction against a planned partial prohibition of an existing ban on all forms of New Jersey sportsbetting. The ruling, for the time being, renders invalid the
On late Friday, Judge Shipp ruled in favor of the NFL, NBA, NHL, NCAA and MLB, who again have succeeded in blocking New Jersey's attempts to join Nevada as the only US states legally allowed to offer full-fledged sports betting. Nevada was grandfathered in under the terms of the Professional and Amateur Sports Protection Act (PASPA), which was passed in 1992 and has represented a nearly US-wide ban on all sports betting for nearly a quarter century since, though billions of dollars change hands unofficially, including via offshore sites.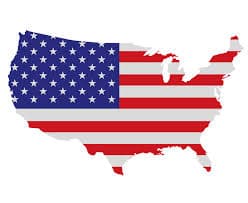 Shipp's 31-page decision reaffirmed his earlier pro-PASPA rulings, and leave the state with no choice other than to attempt an appeal to the United States' Third District Court of Appeals. The state has already announced plans to make that appeal, to the same court that already ruled against New Jersey by a 2-1 vote last year in an early iteration of the sports betting dispute.
"This [law] necessarily results in sports wagering with the state's imprimatur, which goes against the very goal of (the Professional and Amateur Sports Protection Act)," wrote Shipp. "The court has determined that the 2014 Law is invalid."
The battle between New Jersey and the leagues (who are supported by the federal government in the form of the DOJ), has taken on an increasing cat-and-mouse element in recent weeks, which may improve the chances that a new appeal attempt may provide some resolution to the situation.
New Jersey's latest attempt to allow a limited form of sportsbetting came in the form of a bill passed by the state's legislature and quickly signed by Governor Chris Chrstie, which was very limited in that it exempted otherwise-banned sportsbetting for a few state-licensed venues that offer other forms of gambling — casinos and racetracks. The law was designed to be very limited in scope and be exactly tailored to the ruling in the previous New-Jersey-vs.-leagues case, which declared that New Jersey couldn't officially regulate sports betting, but was also not required to maintain a blanket ban.
In quickly passing its latest bill, New Jersey officials also dropped a clarification motion in regard to the previous legal loss, in which the state attempted to clarify the language of his own ruling, and define exactly how the state could selectively create exemptions to its old statewide ban.
Except, in making his latest ruling, Judge Shipp again dodged that issue. Instead of defining or even creating an example of the type of state-level structure that would not run afoul of the federal-level PASPA, the judge instead issued the summary judgment while declaring that the matter had national implications, and offered no details regarding a legal PASPA workaround.
Shipp's increasingly precarious tightrope act in an attempt to support the 1992 PASPA (which one federal legislator referred to this week as a "bad law") may make the case more likely to be accepted for appeal, counteracting a possible refusal by the appellate court to revisit the issue on the grounds that it had already made a ruling in the matter.
In the meantime, announced plans for New Jersey's Monmouth Park Racetrack to immediately accept bets on NFL games have been shelved. No appellate decision is likely to be reached before mid-2015, meaning that next year's MLB and NFL seasons are now the earliest possible inclusions. In the meantime, Monmouth Park has a partially developed sports betting facility that it now plans to use for DFS (Daily Fantasy Sports) betting action, a sports-related activity that has been judged legal within the US and has experienced massive growth as a result.
One wrinkle of the US-centric DFS market, in which players draft or purchase lineups of players, then compete against each other based on statistical results, is that all teams chosen must include players from more than one real-life time, to prevent the activity from being considered team-sports wagering.
Monmouth Park, via the New Jersey Thoroughbred Horseman's Association, filed notice before Shipp issued its ruling that it protested Shipp's plans to issue a summary judgment. The NJTHA planned to file an "unclean hands" complaint against the leagues, due to their willing marketing advances in markets where sportsbetting on their games is legal; in recent years, for example, the NFL has hosted one or more games in London, England.
Nonetheless, Shipp found a technical reason to exclude the NJTHA from the injunction he issued, and thereby found a way to dodge the "unclean hands" issue in its entirety.
The tortured convolutions undertaken by Judge Shipp in his efforts to not have to make an anti-PASPA ruling are indicative of both a bad law and a bad judicial process, and one of the secondary effects of the weekend ruling is that a PASPA repeal is again being discussed at the federal level. While the leagues themselves are powerful political players and have highly profitable reasons and motivations for keeping PASPA on the books, the greater truth of the US sportsbetting saga is that sooner or later, one of these legal challenges will succeed.
Whether that occurs in New Jersey or elsewhere, no one can say for sure, perhaps not even Judge Shipp. An expansion of legal sports betting in the US seems inevitable, but exactly when and how remains uncertain.
DFS
injunction
Judge Shipp
Monmouth Park
NCAA
New Jersey
New Jersey sportsbetting
NFL
PASPA
ruling
sports betting
sportsbetting
summary judgment