The intractability of the Swedish government concerning its presumptive sports betting monopoly continues to place the country squarely within the legal sights of the European Commission, which is moving forward with its case against the country and its state-owned gambling service, Svenska Spel.
The EC, the legal arm of the European Union, has challenged at least half of European Union member countries over various national barriers to free trade regarding online gambling services. In Sweden's case, however, unlike most other EU member countries, the utter failure of the country's regulators to craft a compromise framework that would allow even a highly regulated form of free trade has caused the country's own official gambling revenues to fall, with a burgeoning gray market gathering steam as a result.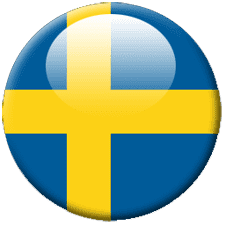 The Sweden v. European Commission made headlines back in October when the country became the first EU member to be officially dragged into the EC'sBrussels-based Court of Justice over its recalcitrance regarding online sports betting and other services. Sweden had been in conflict with EU trade rules since online gambling's advent, with the first EC opinion (complaint) being filed in 2007, and several accelerated complaints and referrals occurring since 2012 after the country showed no signs of altering the operation and forced protection of its preferred Svenska Spel monopoly.
Sweden even employed a series of heavy-handed tactics designed to corral online punters into staying away from international sites, including the scraping of profit records of Swedish players from poker and other online-gambling sites and the purported tracking of Swedish citizens on online-gambling discussion forums.
But were Sweden's citizen gamblers scared into force compliance by the country's heavy-handed tactics? Not at all. Financial filings show Svenska Spel's operating profits continuing to decline, meaning that more and more of the country's punters are opting for the services of international sites. The continued move appears to reflect the general belief that in order to resolve its EC problems, Sweden will eventually be forced to dump the official Svenska Spel monopoly.
In an interview with GamingIntelligence, Swedish Parliament member Gustaf Hoffstedt commented on his own legislative push to open the Swedish market, noting that not only international firms are affected, but Swddish companies as well. Unibet and Betsson, for example, are two prominent Swedish gambling firms that at the present time are offering services to much of the rest of the world… but not in Sweden itself.
"Sweden's monopoly only exists on paper, therefore it is natural to change this to a licensing system where more operators can apply for a license in Sweden," Hoffstedt told GI. "The companies that meet the highest standards should, on application, be given a license to operate in Sweden."
Added Hoffstedt, "When we talk about foreign gaming companies, these are in fact, in many cases, Swedish companies, since Sweden is one of the leading export nations in the gaming industry with companies like Unibet and Betsson. The current gaming law forces these companies to operate abroad. It is easy to see that a business policy that forces world-leading Swedish companies to leave the country can hardly be regarded as successful."
Meanwhile, the European Commission case shuffles forward, a lumbering force, but perhaps the only real external influence that can persuade Swedish politicians to reconsider the issue. Svenska Spel itself has also reported that is has been increasingly become the target of DDOS (Distributed Denial of Service) attacks, which have affected several different facets of the company's offerings.
Last month, as a result of one such attack, Svenska Spel was forced to cancel the first event in its planned Swedish Masters Poker Series. The forced service interruption and eventual cancellation of the tourney resulted in refunds to more than 1,400 players. Though investigations are continuing, no source for the repeated attacks has yet been publicly identified.
All told, Sweden's Svenska Spel monopoly seems poised to fall, perhaps at some point in 2015. Even Svenska Spel CEO Lennart Käll noted the dismal future for the company's official monopoly, telling PokerNews that, "… in recent years, the Swedish gambling market has evolved in the wrong direction."
Without admitting that Sweden's own failure to comply with EU trade agreements is the root problem, that's as close to an admission as possible that things are likely to change for Swedish punters, and soon.
EC
European Commission
European Union
monopoly
sports betting
Svenska Spel
Sweden