Online-poker corporate giant Amaya Gaming has continued its current push to become an all-services online gambling platform by announcing today its acquisition of Victiv, an up-and-coming daily fantasy sports (DFS) site. Amaya will rebrand the Victiv operation as StarsDraft.com and roll it into the PokerStars.com family, which in the last year has also seen the introduction of online sports-betting and casino-games divisions. (StarsDraft.com appears to have been Amaya's second choice for the newly-named company, but DraftStars.com was already taken.)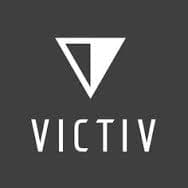 Financial terms of the acquisition were not revealed. New owner Amaya has announced that the current executives and operational staff of Victiv, a Houston, TX-based company which started up only late last summer, will remain in place. Victiv rose quickly last year following its rollout to achieve roughly a third-place tie in terms of overall DFS site size and player rankings, though it remains far behind the DFS market leaders, FanDuel and DraftKings.
Whether or not the Amaya (PokerStars) acquisition of Victiv triggers a rush by other international online gambling and sports betting sites into the DFS space remains to be seen. Several major DFS startups have marketed themselves or sought investment infusions, notably including DraftKings, one of the niche's twin market leaders.
Daily fantasy sports wagering remains a largely United States-based activity, being a legal alternative in that country to more traditional forms of sports betting, which are fully available in only a single US state, Nevada. Nonetheless, the skill-based and heavily mathematical framework underlying DFS wagering has helped it establish a toehold in the last two years in other international markets, since virtually any sport can be adapted into a DFS-structured format.
It's also true that Amaya may view the acquisition of Victiv as something of a flanking maneuver regarding the company's long-term plans to re-enter the United States market in both online poker and sports wagering. Amaya's attempt to reintroduce PokerStars in New Jersey (where online poker is legal) has been blocked by business and political foes, largely believed to be acting under the orders casino-owning billionaire Sheldon Adelson, a Republican-party megadonor in political matters.
By picking up the Victiv operation and rebranding it as StarsDraft, Amaya thus reintroduces its "Stars" brand to the US in the large majority of US states that allow DFS play without encountering the political roadblocks that have stymied its online-poker moves. PokerStars has also announced, in a press release, that the Victiv / StarsDraft operation will be incorporated within the larger PokerStars software platform at a later date, alongside all the other casino, sports betting and poker options similarly available.
"StarsDraft (www.StarsDraft.com) will combine Victiv's innovative platform and experienced DFS team with Amaya's expansive consumer base and operational excellence as the world's preeminent online gaming brand," said Matthew Primeaux, Victiv's (now StarsDraft's) CEO. "We intend to capitalize on what we believe is strong crossover between online poker players and daily fantasy sports. PokerStars is the most-trusted brand in online gaming and brings unmatched security, customer support and technical infrastructure that we believe all players can rely on."
The Amaya/Stars presser also noted, "StarsDraft.com will feature the innovative Victiv software that Amaya believes has made the site increasingly popular since its launch last September, particularly among players who are new to the game. In particular, the Bankroll Builder feature allows new players the chance to learn the game in a risk-free environment. Joining free-to-enter contests new players have a chance to display their sports knowledge and win cash without having to deposit."
Amaya
Amaya Gaming
daily fantasy sports
DFS
PokerStars
StarsDraft.com
United States
Victiv