How much advertising is too much for an emerging industry niche? That's a question that may soon find its answer amid the pre-NFL media blitz undertaken by the daily fantasy sports (DFS) industry, which is the United States' and North America's sports-betting counterpoint to the traditional sports-betting opportunities offered throughout the rest of the globe.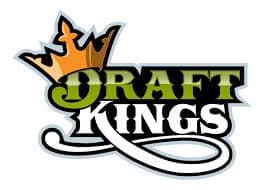 However, despite the global growth opportunities that the DFS space may soon offer — particularly in the European market, where PokerStars and Full Tilt parent Amaya Gaming has purchased and plans to expand the Victiv DFS brand — there are plenty of indications and concerns that several of this new DFS industry's largest player, including current #1 or #2 player, DraftKings, might be using a "scorched earth" marketing approach in an attempt to quickly garner a larger market share.
The darker side of this tale is that despite the niche's potential, it also has several problems that remain unaddressed, if not altogether intentionally ignored. In the US, it's a race for survival, using rapid expansion as a tool through which to garner more and larger investment and legal protection. Around the rest of the globe, it's a pathway to establishing DFS as a stats-intensive alternative to the types of sports wagering we already know so well.
Let's look in at DraftKings, which is at the center of the ongoing cyclone. DraftKings has yet to show a corporate profit, yet that hasn't stopped the company — founded by a handful of former US-based online poker players — from becoming a giant in the industry. DraftKings has signed some major marketing deals in recent months, including with broadcast giant ESPN and with several major US-based pro sports teams, such as the NFL's Dallas Cowboys, plus venues and sports promotional groups. Other major DFS sites have inked similar deals.
DraftKings also attempted to sell itself earlier this year, to ESPN's parent Disney Company, and while that deal didn't happen, ESPN did join in as a significant investor, serving up $250 million. And just recently, DraftKings secured another $300 million in investment financing from firms including Time-Warner, Disney, and 21st Century Fox, all giants in the global sports-broadcasting business.
What's been happening with that influx of cash? Advertising, advertising, and more advertising, all in advance of the the NFL's regular-season start in another week. Pro football, American style, is the driving force behind the cyclical DFS machine, and DraftKings aims to bring in hundreds of thousands of new players all at once. Rapid growth would provide a quick reward, of sorts, to all these new investors.
However, there's a dark side to all this growth. As has become increasingly evident in recent months, there's a sharp divide in player skill at DFS, between those who invest the tens, even a hundred or more hours of research each week into the very stats-intensive games, and those who don't. Most casual sports fans who might consider giving DFS a whirl are going to be at a disadvantage, simply due to the lack of time available to really master the format. The niche's learning curve is high indeed.
Even worse, a good portion of the niche's recent growth over the past couple of years has been by borrowing a trick or two from other online-poker and online-gambling offerings — allowing users to implement various scripts and other forms of third-party computer software to help automate their selection processes. On DraftKings and other major DFS sites, the script kiddies dominate, and DraftKings actively encourages the scripts' proliferation by allowing multiple entries by single players in their tourneys. (Other DFS sites allow it as well.) The massive automation of the process often allows a handful of players to sweep most of the large prizes in any single event, by making modest changes to overall lineups around a core of players that is statistically likely to hit.
Since it's all a zero-sum game (minus the house's take), the victims of all this are those casual players that DraftKings and other DFS sites are presently spending hundreds of millions of advertising in trying to acquire. DraftKings alone has been in the top ten of all US companies in terms of TV media buys over the past couple of weeks, and for a niche company to spend that heavily says volumes about the splash they hope to make.
Problem is, those heavy ad buys can't last long, and the deeper situation is set up to show enormous market churn, with a lot of players depositing once, being vastly disappointed, and souring on the entire DFS concept.
It's a situation highly like to "scorch the market," as Infinite Edge's Kim Lund noted in a piece on the problem earlier today. Lund's not the first to notice the issue, either. Yet with the NFL season set to begin, it's something of a make-or-break moment for these newly-flush DFS sites. Maybe it'll all work out.
Then again, maybe it won't.
broadcast
daily fantasy sports
DFS
DraftKings
investment
marketing
National Football League
NFL
United States