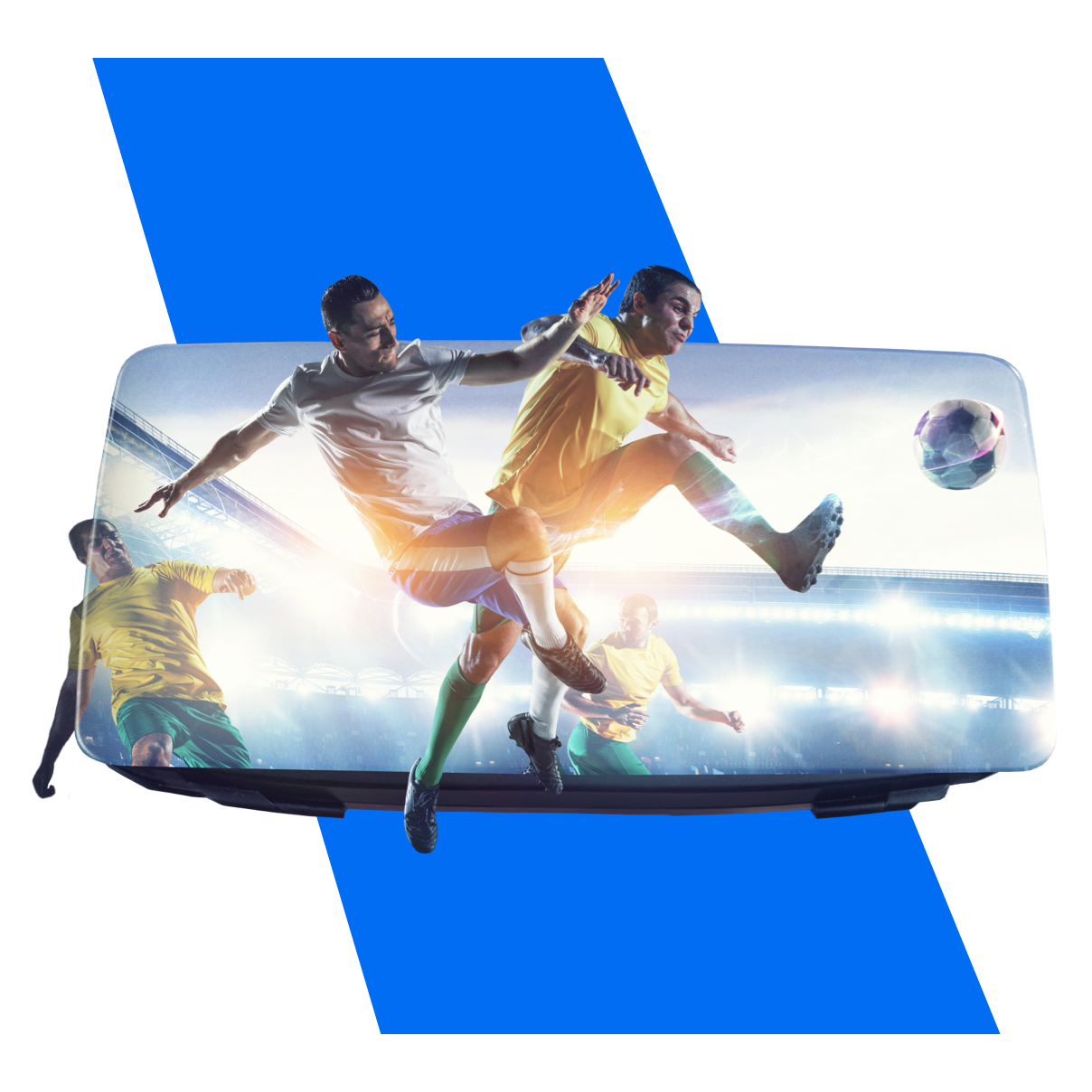 Virtual Football Betting Sites 2023
Virtual football betting is a fun alternative to real sport. Sometimes though, it can be difficult to know which site to trust or if games are legit.
That's why our team has researched the market to create our list of the best virtual football betting sites. Our comprehensive guide helps you with all things virtual football betting, including the benefits and advice to help you tackle the market.
Top Virtual Football Betting Sites – September 2023
Why Did We Choose These Virtual Football Betting Sites?
We judged virtual football betting sites on a range of criteria. However, some things are definitely more important than others. All of the virtual football betting sites that made our list have the following.
One of the questions many people have when gambling online with a game of luck is, 'Is this fair?'. We can guarantee that all of the virtual football betting sites we recommend are tried, tested and 100% fair. We only recommend sites with gambling licenses and in order to get a license, sites must prove their games are fair through rigorous testing.
Everybody loves a freebie, but some virtual football betting sites go the extra mile. Our recommendations have the best free bets and bonuses you can find. But it's not just the amount you're offered we're interested in. We also checked the terms and conditions to make sure you're getting a great deal.
One of the great things about virtual sports is that they're always available. You can make a few quick bets while you're travelling or waiting for the next big sporting event to start. That's why having mobile sites or apps is a must. Luckily, all the virtual football betting sites we recommend have excellent options if you want to make some bets on the go.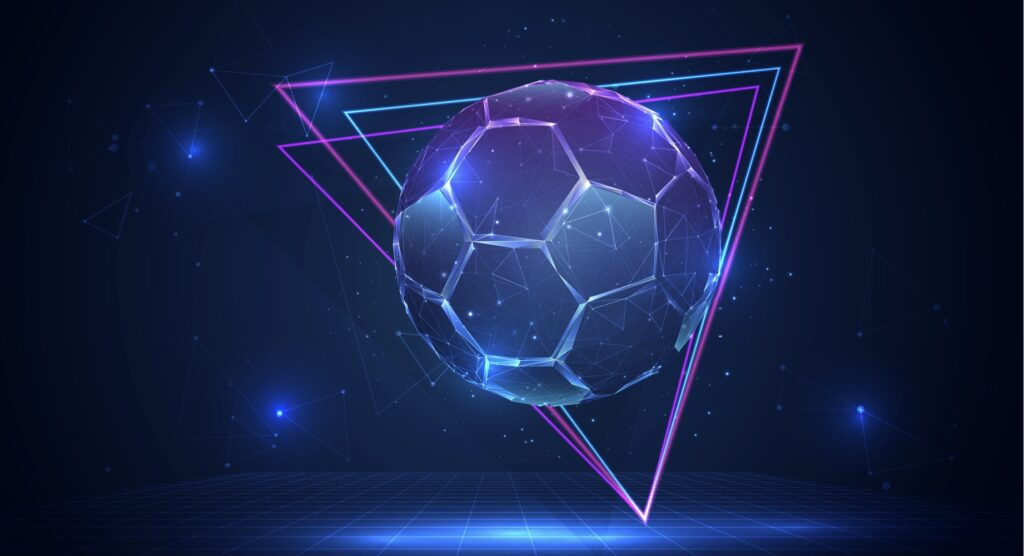 What Is Virtual Football Betting?
Virtual football betting is when you wager on a simulated, virtual football match. Most UK bookmakers now offer a range of virtual sports for their customers to bet on and football is one of the most popular.
In terms of the types of bets and how to place a bet on virtual football, everything works in pretty much the same was as it would with a regular match. First thing first, you need to sign up to a virtual football betting site.
Choose your favourite from our list and follow the instructions to sign up. Usually, you have to enter an email, create a username and the details of your preferred banking option. Once you've made a deposit, you're ready to bet.
Find virtual sports on the homepage or search for it. Choose virtual football and you'll see the upcoming matches and the odds and markets on offer. You can bet on the result, the number of goals and if there will be a red card or not, just like with regular football betting.
When you've found a bet that you like, click it and it will be added to your bet slip – this is usually displayed on the right-hand side of a page. Here you can add your stake, double-check the odds and see potential returns. When you're happy with everything, confirm your bet.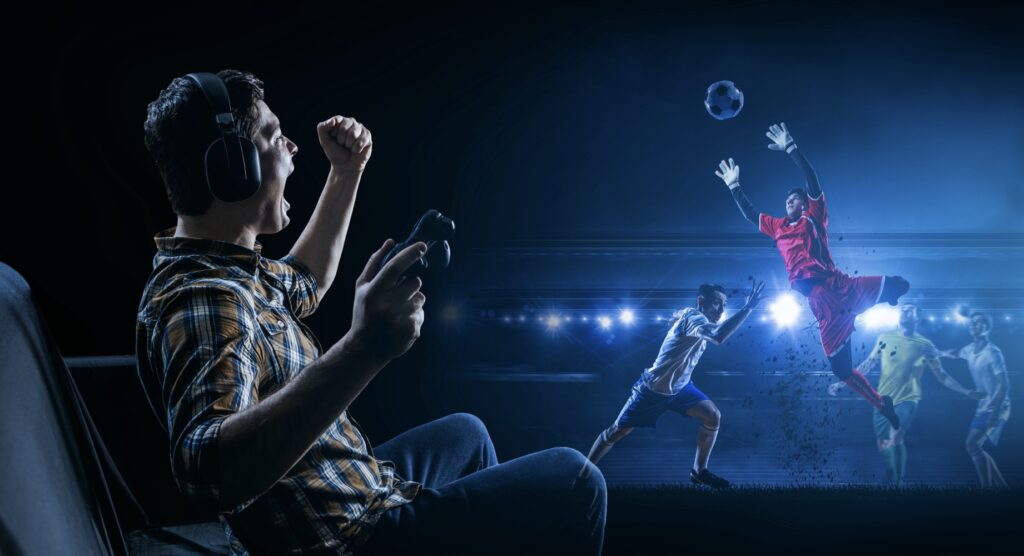 Benefits of Virtual Football Betting
Virtual football betting has the following benefits that can't be found when betting on traditional sports.
Amount of Matches
Amount of Matches
It's true that at the best betting sites, you can bet on football matches from around the world. There are so many professional leagues and competitions, from Peru to the Philippines that you can realistically bet on football every day. However, nothing quite compares to the number of matches available at virtual football betting sites.
A new match starts every few minutes on average when you're virtual football betting. There's no waiting around for hours either, matches conclude in minutes too. You get to see the best bits of the game, like a live highlights package and then quickly get your bets settled before the next match starts.
A Great Alternative
A Great Alternative
There's nothing quite like the beautiful game and virtual football is never going to compare to the real thing. However, it is a great, fun alternative to betting on football. Whether that's in half time of a game you're watching or in a boring summer with no major football, virtual football betting is always an option.
It's not meant to be taken seriously as ultimately it comes down to luck. There's very little research or planning you can do so just see it in the same way as a casino game and enjoy.
Anyone Can Play
Anyone Can Play
One of the downsides of traditional sports betting is that generally, you need to know what you're doing. Being in a betting shop, horse racing track or even online lobby can be confusing and sometimes intimidating.
Also, in sports betting, the more you know about the sport, the better you should be at predicting it but the reverse is also true. Asking a novice to pick a winner in the 4.30 at Kempton or if 5/1 is a good price for Harry Kane to be first goal scorer is not going to be fruitful.
However, even complete beginners can get involved with virtual football betting. You can take your time, watch a couple of other matches to get the feel of it, check out your bets and watch them unfold quickly. You don't need to know about the team, the weather or the ref, just pick the bet you like and go for it.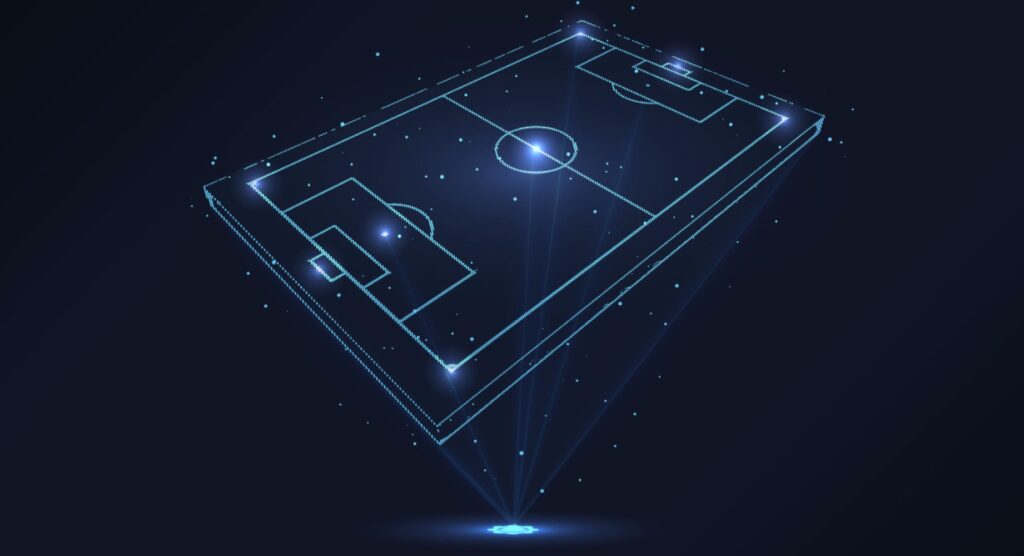 Virtual Football Betting Advice
There's nothing particular that you need to be aware of when virtual football betting. In terms of strategy, you just go with the bets that appeal to you and there's nothing else to it. All the information you need it laid out, it's up to you to make the choices.
Virtual football betting is based on random number generators, so there's no sure way of predicting it as many would argue there is in real sport. However, just like real sports, there are always upsets so bear that in mind.
While there is nothing specific you need to be aware of for virtual football betting, general good practice for gambling should be followed. For example, you should set yourself a spending limit, once you've reached your limit, stop betting.
Don't chase losses and don't spend too much time playing one game. Mix things up, enjoy it and if it starts becoming boring or frustrating, try something else.