NFL Totals Betting Explained
For some NFL bettors, totals are an afterthought compared to sides. We guess it makes sense as wagering on one team to beat the other is more appetizing, especially if you're wagering on a favorite or hometown team.
But, as experienced bettors, we know that if you're not incorporating NFL totals into your football handicapping, you are missing out. In this article, we discuss the ins and outs of NFL totals betting, provide detailed examples, and give you all the information you need to know to beat the sportsbooks.
A Beginner's Guide to NFL Totals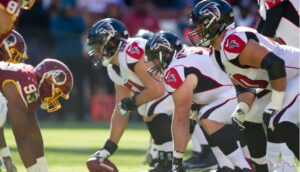 Totals, or over/under bets, are easier to understand than point spreads and are simply just the amount of points scored in the game by both teams combined. This counts any points scored by both the home and away team in regulation but also extends to overtime.
Here's an example of how to use this strategy when betting on the NFL:
The vig on a single total wager is normally the bookies' standard -110. However, like straight wagers on sides, this isn't always the case.
Let's take a look at our example again, but with different odds:
The best online sportsbooks offer a variety of other totals options other than the full game numbers. Halftime totals and second half totals are available at just about every sportsbook these days, and some books offer lines on individual quarters. Few sports have the betting markets that the NFL has, and this is just another example.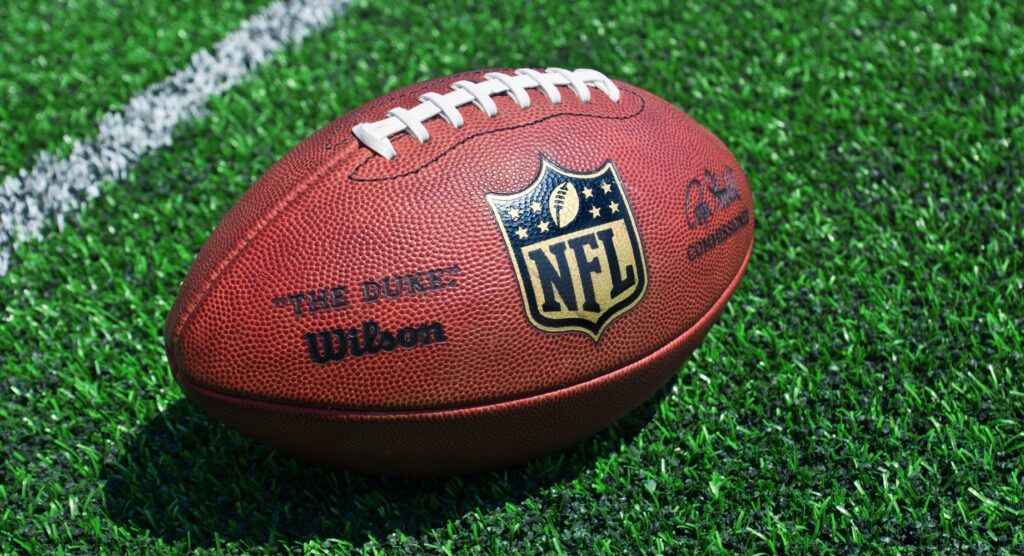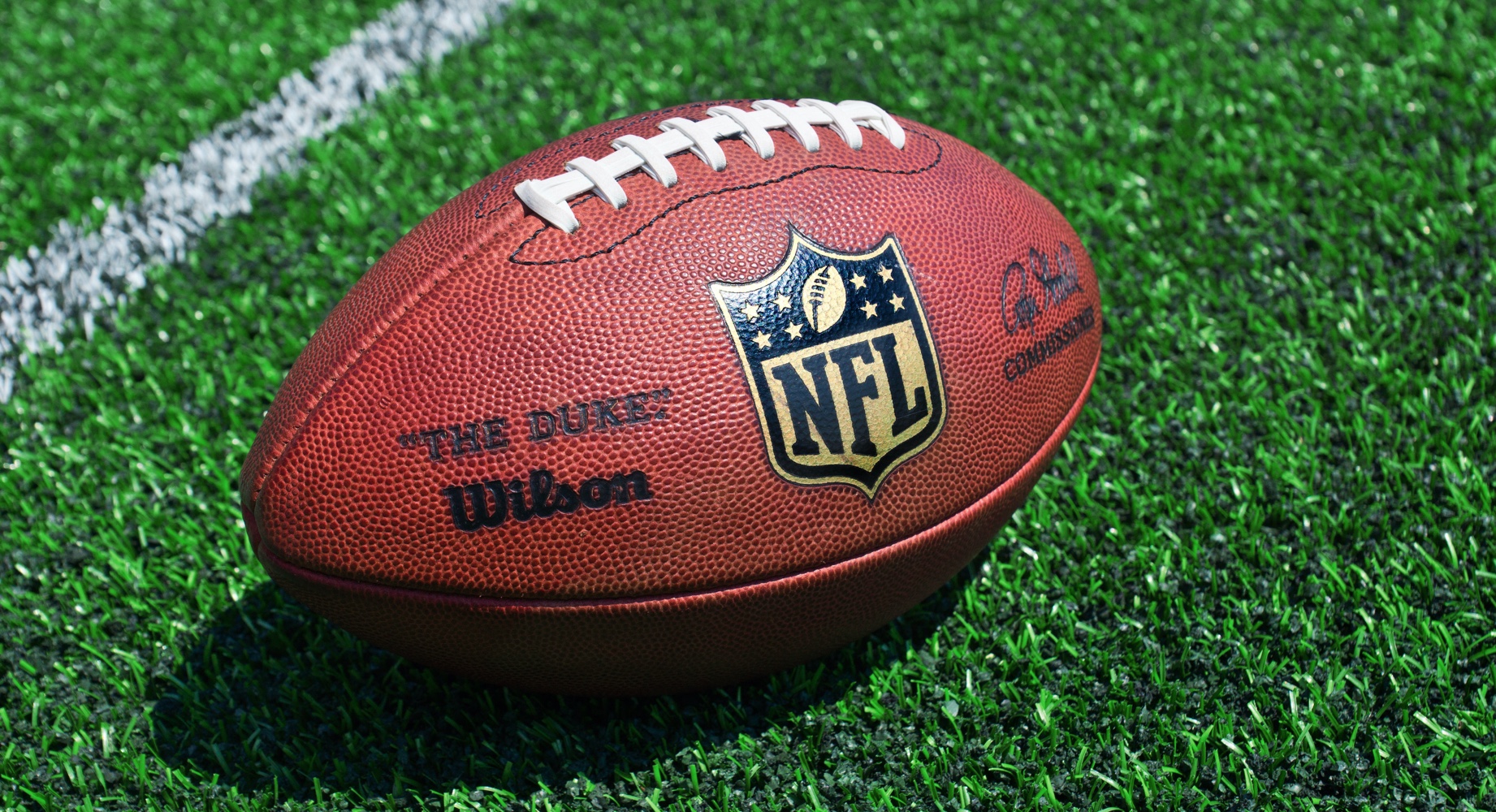 Do NFL Bettors Generally Tend to Bet the Over?
Generally, yes. It is tough to make a blanket statement such as this, but sports fans and sports bettors for that matter are more likely to bet the over. They want to see touchdowns, long runs and deep passes. The NFL promotes franchise quarterbacks and offensive stars for a reason, because it is what the people want to see. The league has become more focused on the offensive side of the ball from a media and publicity standpoint.
Does That Mean Under Bets Offer Better Pricing?
Yes, when the vast legions of square bettors and Joe Public are betting the over, that generally means betting the under is a better default option.
This may especially be true for high profile games such as the Sunday Night and Monday Night Football contests and playoff games, including the Super Bowl.
After all, sportsbooks win money from most people who wager, so betting with the masses is not usually a terrific way to go about becoming a profitable NFL handicapper.
Still, this doesn't mean you should shy away from betting the over in a game if you handicapped the matchup and feel like it is a solid wager. It is just to point out that generally the under may be priced better than most over wagers.
One example where the reverse is true is in a game where two defensive juggernauts face off, and the total is a lower number. The game is hyped as a tough, in the trenches battle and the public usually buys into it, driving the price down. This is one of the few situations where the over may have more value than the under because the public perception is that the game is going to be a slugfest.
Again, this is just another factor to consider with your other handicapping methods.
How Does Weather Affect NFL Totals?
Obviously, inclement weather can have an adverse effect on the number of points scored in a game, but this is almost always priced into the line.
Weather forecasts, while somewhat inaccurate at times, are released well ahead of time and oddsmakers can adjust the line accordingly. So many teams play in domed stadiums or controlled environments that it is not a factor for many games on the schedule anyway.
Also, just because there is poor weather doesn't necessarily mean there will be a scoring drought, especially in relation to the total. Turnovers can happen more frequently in bad weather games, and both offenses and defenses are affected by poor weather.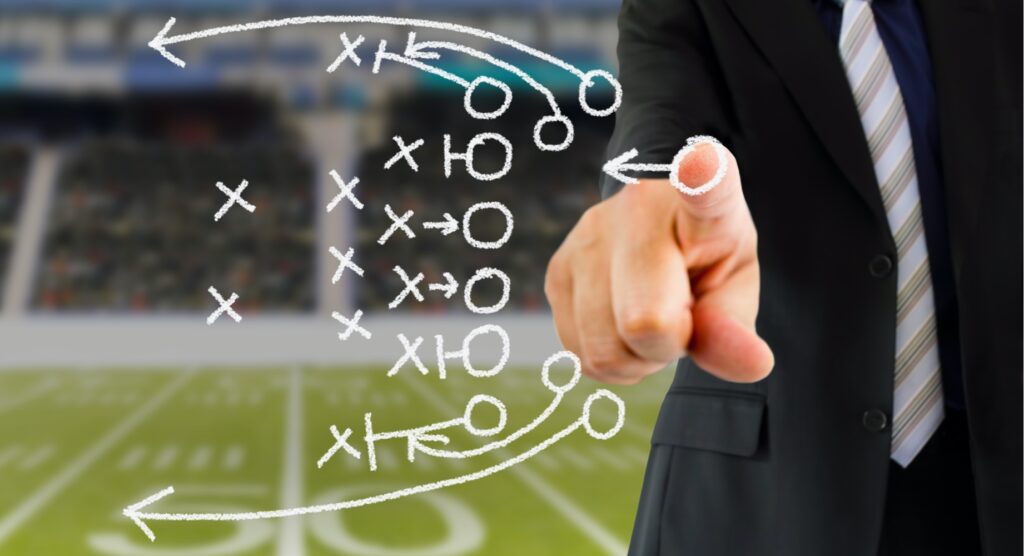 Gameplan and Injuries
A coach's gameplan for a particular contest or his general coaching style is a decisive factor for handicapping totals. More conservative coaches will play a 'field position' game may be more likely to keep the game under. High-powered aerial offenses, who are aggressive on 4th down, will naturally be more likely to score and run up the scoreboard. Getting to know coaching tendencies is one of the things that handicappers may overlook.
Injuries are a factor of course, but again these are likely priced into the line, as well. Late breaking injury news could offer you a chance to beat the bookies before they move the line, but in most cases, they will just pull the game off the board or reduce the available limits.
Predicting Movement and Handicapping Totals
When to bet a total can be hard to gauge, but as I mentioned above high-profile games depending on the matchup tend to be by most bettors to go over. So, if you're looking to take the under, it may be best to wait till closer to game time to bet rather than betting early in the week. It may gain you a half-point or a point on the game which is certainly substantial.
There are plenty of statistics that can be used to predict the performance of two teams. However, these can be difficult to gauge, especially early in the season.
Coaches change teams every year and players learn new systems. Learning their own systems is hard enough, let alone game planning for opponents.
The number 41 we mentioned earlier is a good number to remember. Since that is the average total offer by oddsmakers, we can sort of use that number to gauge how the sportsbooks feel about a particular matchup and if we feel it is accurate.
Home and road splits are always significant factors in how a team may perform, along with how much a team's offense runs versus passes. Running games normally chew up the clock. Basically, any traditional handicapping methods and statistics can be applied to totals.
Best US Sportsbooks for NFL Totals
It is hard to say what the best sportsbook is for NFL totals because every serious sportsbook offers full game totals and has a base of -110 on all sides and totals. However, there are some books that may offer more markets than others.
BetUS usually offers more markets than any other US-facing sportsbook and has some reduced juice options for players. The sportsbook has half-time lines and quarter lines for every game on the NFL board and is among the most trusted sportsbooks for US players and those worldwide.
FAQs
What is a total bet in football?
Also known as an over/under bet, a total is a bet on the number of points both teams will combine to score in a game. You must predict whether the total score will go over or under a number set by the sportsbook. An example of an
N
FL totals betting
market would be over/under 51.5 points in a game between the Packers and the Rams.
How are NFL totals calculated?
Let's say the NFL total line is 51.5 for a game between the Green Bay Packers and the Los Angeles Rams. The Packers defeat the Rams by 28-27. We add these numbers together to get the total, which is 55 points in this case. This means all wagers on over 51.5 points would be settled as a win.
Do most NFL games go over or under?
Most NFL lines fall in the range of 42 to 47. Oddsmakers never set a line below 30 or above 60. However, the actual total score of games often falls below 30 or above 60 despite sportsbooks not setting lines in this range. Avoiding these NFL lines ensures sportsbooks protect themselves from huge losses.
Q.
How do I know when to bet over or under?
A.
If you're betting on an NFL game between two offensive teams, expect the totals line to be high and lots of touchdowns to be scored. If it's a clash between two defensive teams who lack playmakers, then sportsbooks will set the total line lower and expect a low scoring affair.
Bookie of the Month
T&C