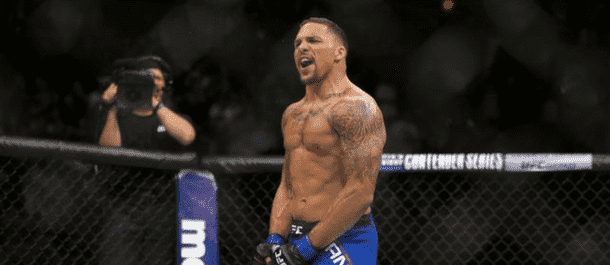 It's time for another UFC pay-per-view! This weekend the UFC travels to Atlanta with a brilliant fight card that has two brilliant title fights at the top of the event.
The headline bout of the evening will see Max Holloway move up to lightweight to challenge Dustin Poirier for an interim lightweight belt. The winner of that one will get the next shot at Khabib Nurmagomedov when he returns later this year. Read our Holloway vs. Poirier betting guide here.
The co-main event is a fascinating battle between Kelvin Gastelum and Israel Adesanya. The two middleweight fighters will be battling for an interim title, as well, with the winner moving forward to face Robert Whittaker. Find our Gastelum vs. Adesanya best bet here.
For now, however, let's look at the rest of the main card and bring you the best odds, as well as our picks and best bets.
Let's get started.
Eryk Anders vs. Khalil Rountree
Saturday, April 13 – 11:00 pm (ET) / 3:00am (GMT)
Eryk Anders is set to clash with Khalil Rountree moments before the two title fights take place at UFC 236.
Anders had a tremendous start in the UFC, winning his two opening fights and earning an opportunity to fight Lyoto Machida in Brazil. Unfortunately for Anders, he dropped the ball and let down what was an extremely close decision. He since bounced back with a memorable head kick knockout against Tim Williams before then losing to Thiago Santos and Elias Theodorou in consecutive bouts.
He'll be attempting to snap his two-fight losing streak against a fighter who is also desperate to return to winning ways.
Khalil Rountree, much like Anders, had a strong 2017 campaign in which he won two fights against Daniel Jolly and Paul Craig. His career-defining moment would come against Gokhan Saki not long after and he managed to stop the kickboxing veteran in the first round. Now being pushed up the rankings and looking in brilliant form, Rountree's rise came to a sudden halt when he was knocked out by rising light heavyweight, Johnny Walker inside the opening two minutes.
Whereas most will remember the Saki knockout as what could have been the turning point for Rountree's career, it might actually be the knockout elbow he received from Walker. He has since explained that he "broke down" after losing to Walker and that the defeat inspired Rountree to travel to Thailand and improve his techniques. He also explained that this fight may come down to the "psychological battle" between him and Anders because they matchup relatively comparable on the physical front.
As for Anders, he has spoken since his last defeat and has mentioned that fans will see improved cage cutting, athletic ability and increased output in this fight against Rountree. Anders is clearly aware of his weaknesses, as striking volume has been the downfall for him in fights that have made it to the scorecards against Machida and Theodorou lately.
His gameplan has never been bad, but he's never had the volume in his striking to back his well-rounded strategy up. Now, against Rountree, Anders has the chance to bully his opponent with takedowns and top control, earning a decision or late finish.
Bet on Eryk Anders to win: 1.53Bet €100 to win €15353/100Bet £100 to win £153-189Bet $100 to win $1530.53Bet HK$100 to win HK$153-1.89Bet Rp100 to win Rp1530.5300Bet RM100 to win RM153 at BetOnline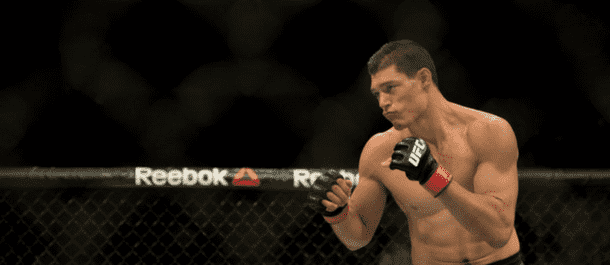 Alan Jouban vs. Dwight Grant
Saturday, April 13 – 10:30 pm (ET) / 2:30am (GMT)
In his third fight with the UFC, Dwight Grant has a huge opportunity against a veteran of the promotion, Alan Jouban.
Grant joined the promotion in December 2018 after a successful fight on Dana White's Tuesday Night Contender Series. In his debut fight, Grant took on Zak Ottow and lost a bizarre split decision. He's since returned to winning ways, however, by defeating Carlo Pedersoli.
Jouban is an interesting opponent for Grant – or any other relative newcomer in the UFC – because of his extensive experience against high-quality opponents. Jouban has been in there with contenders such as Gunnar Nelson, Niko Price, Mike Perry, Belal Muhammad, and many others in the last few years alone. He enters this fight after defeating Ben Saunders at UFC on FOX 28 in February last year.
The bookmakers have this welterweight battle as a near-even contest.
In many ways, the odds are a little surprising. Jouban enters this one as the more seasoned competitor of the two and while that has it's advantages, it does also have significant disadvantages. Jouban's chin has been tested over time and has deteriorated.
The question before this fight is mostly around whether Jouban can take Grant's best shots because he'll likely be in their path. There's a small chance he'll crumble when tagged by Grant, but if Grant can't land that knockout blow it's likely going to be a long night for him against Jouban.
Bet on Alan Jouban to win: 1.87Bet €100 to win €18787/100Bet £100 to win £187-115Bet $100 to win $1870.87Bet HK$100 to win HK$187-1.15Bet Rp100 to win Rp1870.8700Bet RM100 to win RM187 at Mybookie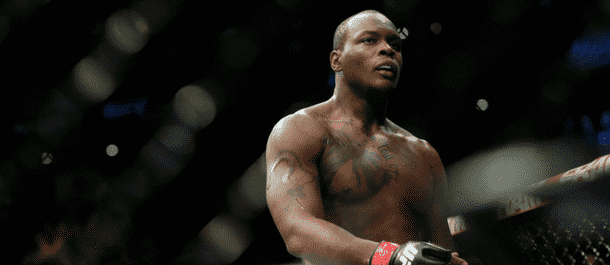 Nikita Krylov vs. Ovince Saint Preux
Saturday, April 13 – 10:00 pm (ET) / 2:00am (GMT)
Here's a battle between two talented light heavyweight fighters that have sort-of hit a plateau in recent fights.
For Nikita Krylov, he returned to the UFC late last year after leaving to compete in Russia. He competed against Jan Blachowicz in his return and was submitted in the second round. That was enough to end a four-fight winning streak for Krylov and force him to take a good step back.
He'll be taking that step back this weekend, but still finds himself facing a very dangerous opponent in Ovince Saint Preux. It's been a while since we've seen a classic Von Flue choke from Saint Preux, but that's always worth mentioning when looking at the record of "OSP."
Saint Preux earned a big win over Tyson Pedro last year before then losing to rising prospect Dominick Reyes via unanimous decision.
This isn't the first time Nikita Krylov and Ovince Saint Preux have met. The two previously fought at UFC 171 in March 2014, and Saint Preux picked up a fast submission win.
There's not a whole lot indicating that this fight will be any different, either. Krylov's weakness against Blachowicz was his average submission defense. If Saint Preux is good for anything, he's decent at finding opportunistic submissions.
Sure, Krylov is dangerous on the feet and has an advantage for as long as this fight stays standing. However, both of these guys are wild and have never really shown an ability to stay composed and stick to an effective game plan. Expect a crazy scramble that will end up with these two on the mat, and there will be plenty of submission opportunities down there.
Saint Preux is the value bet here at these odds.
Bet on Ovince Saint Preux to win: 1.91Bet €100 to win €19191/100Bet £100 to win £191-110Bet $100 to win $1910.91Bet HK$100 to win HK$191-1.10Bet Rp100 to win Rp1910.9100Bet RM100 to win RM191 at Bovada
Best Bets for UFC 236 Main Card
We've analyzed all of the UFC 236 main card to bring you our best bets, picks, and predictions for this event.
If you haven't already, make sure to review our betting guide for Max Holloway vs. Dustin Poirier as well as Kelvin Gastelum vs. Israel Adesanya.
Eryk Anders
Khalil Rountree
UFC 236